The winds of change are coming. 2017 is the year a huge Change of Guard takes place. A new Big Boobs Era is upon us. New big boobs models, new girls being featured and more come this year. BoobsRealm.com has introduce many girls in the past; however, this year BoobsRealm.com compromises to be the main site for up-and-coming big boobs girls who will be the future of the Big Boobs World.
After the Big Boobs Golden Era that saw Merilyn Sakova, Jana Defi, Tanya Song, Ala Passtel, Yulia Nova, Lorna Morgan, Karina Hart, Gianna Michaels, Sara Stone and other legends passed, we were introduced to an era were models started interacting with fans and porn and modeling became more common in every country. More sites were launched and webcams were taking over. This era, The Big Boobs Second Cumming brought us many big boobs models, but only a few could have actually kept up with the Golden Era Girls: Among the top girls from this era (2012-2016) we have Tessa Fowler, Leanne Crow, Sensual Jane, Siri, Brooke Wylde, Sha Rizel, Antonella Kahllo, Katerina Hartlova (who debuted in the previous era). However, 2017 seems to be the year a new crop of girls will rise to stardom. And they should. Times have changed. The internet has changed. The way they approach their fans have changed. Welcome to The Big Boobs Third Wave.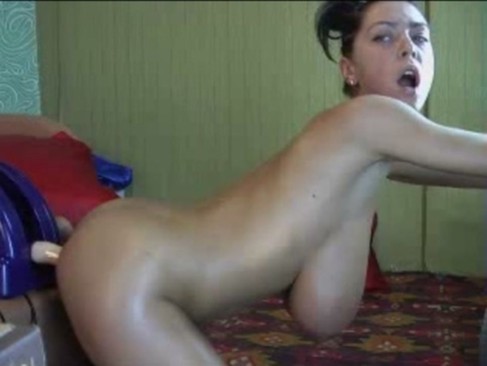 The Big Boobs Third Wave
BoobsRealm.com featured in the past 2 years many new models. In fact, most of you have expressed your preference for this blog resultin from the new discoveries. Girls who are not featured on any other blog or forum or who after getting more exposure on BoobsRealm.com get the attention from more fans, other bloggers and producers who want to contact them.
In 2017 BoobsRealm.com will put more focus in new girls. Already famous girls will also be featured, but the main goal is to introduce the best new busty girls to the fans and also promote the girls so they can get more followers and therefor more sales to keep them in the business. BoobsRealm.com is also pushing for some of this girls getting shoots for the top big boobs sites. News will be released soon.
The Future is NOW! here with Bella Roux
Gonna need new bras after all the bouncing going down on my snap atm ? had to take it of for the rest of my snaps.. https://t.co/S0FKBD5jNq pic.twitter.com/wwMOmgNAnm

— Bella B ? (@TheBelleBella) January 3, 2017
Miss Boobs Realm 2017 will be also a contest that will mostly feature The Future. So far, 3 of  top 5 girls in the Miss Boobs Realm 2016 FINALS poll are girls who have never been featured on any major website.  You can vote in the finals until Monday January 9th, 2017.
The list of girls to that will be prominently featured on Boobs Realm  in 207 is large. I'm sure that some girls who as of today are  soon-to-be-18 will break the internet in the future.
Some of the girls that you already saw first here and will be treated as the stars they deserve to be are: Asiri Stone, Mila (Hello_x_Pussy), Bella Roux, Amanda Rox, Rose Taylor, Milly Marks (Already signed with  Scoreland), Miss_Alisa, Alyssa Milton, KissMeFirst, Lalalaluna, Kattelovely, Sabrina Nichole, SexygamerGirl123 aka Marie Max, Methylene, AngelEyesBlue25, OneBigKiss and many others.
A pot featuring 10 new busty girls will follow today
Also current pro- models that will rise to the top: Lottii Rose, Alice Brookes, Tamazin, Kendra Roll. And pornstars: April Dawn, Layla London, Britney White, Milla Azul
Note: Check out the poll featuring some of the future stars
To introduce two big stars:
Miss_Alisa
This pretty girl  has a perfect body and great big natural boobs. She mainly does solo shows and shoots masturbation videos, but she has surprised her fans with hot hardcore videos. You can follow her on twitter (@the_alisa_) and enjoy her big boobs bouncing. Miss Alisa send me these hot gifs for you! What do you think of Miss Alisa? Are you already in love?
Alyssa Milton
The Wonderful Alyssa Milton is a newcomer. She is a perfect russian. I mean, usually all Russians are perfect, but Alyssa Milton is on another level. I hope you like what you see because I will be featuring busty Alyssa Milton quite often. I found her on cam today and I was hooked to her show. I rarely stay in a room for a long time. She was hours on there and she was cumming with the OhMiBod toy. Those tits are real! Are the real deal!