Trump administration has announced the upcoming ban of Chinese app Tik Tok, where many busty models showcase their titties and engage with fans to generate revenue.
While I find the app Tik Tok itself stupid, nobody can deny that is has become the platform where we can find new busy girls. I remember that Torbe told me last year that Tik Tok was the future of advertising and in a way the new source to find big-titty girls. He was right. Nowadays we can see a lot of girl who are not even caring about having a career, but showing off their tits – covered by clothes still- to get crazy amounts of followers.
I have also been told that Tik Tok is used a lot to drive to girls' onlyfans and it has worked fine.  If you go down memory lane Tik Tok was advertised on facebook very hard years ago. one of the main girls used in the ads was Canadian Sophie Diamond, who became internet famous at 15 due to her pronounced breast.
TikTok No Bra Challenge Comppilation
What we have been hearing for months is that Tik Tok is sponsored by the Chinese Government and it could be used to spy on all Americans -and Non-americans- who have said app install on their phones. While the Chinese Government has denied the use of the app for spying, it is not like we were going to hear them say "you got, yes we are also hacking every single's perv phone to then blackmail them for their porn usage".
Let's consider that internet is censored in China. Information that gets in is filtered or blocked as well as internet information that goes out. So basically if you wanna get your dick sucked by a model and get nobody to find out, do it in China. "Oops, I'm breaking the fourth wall".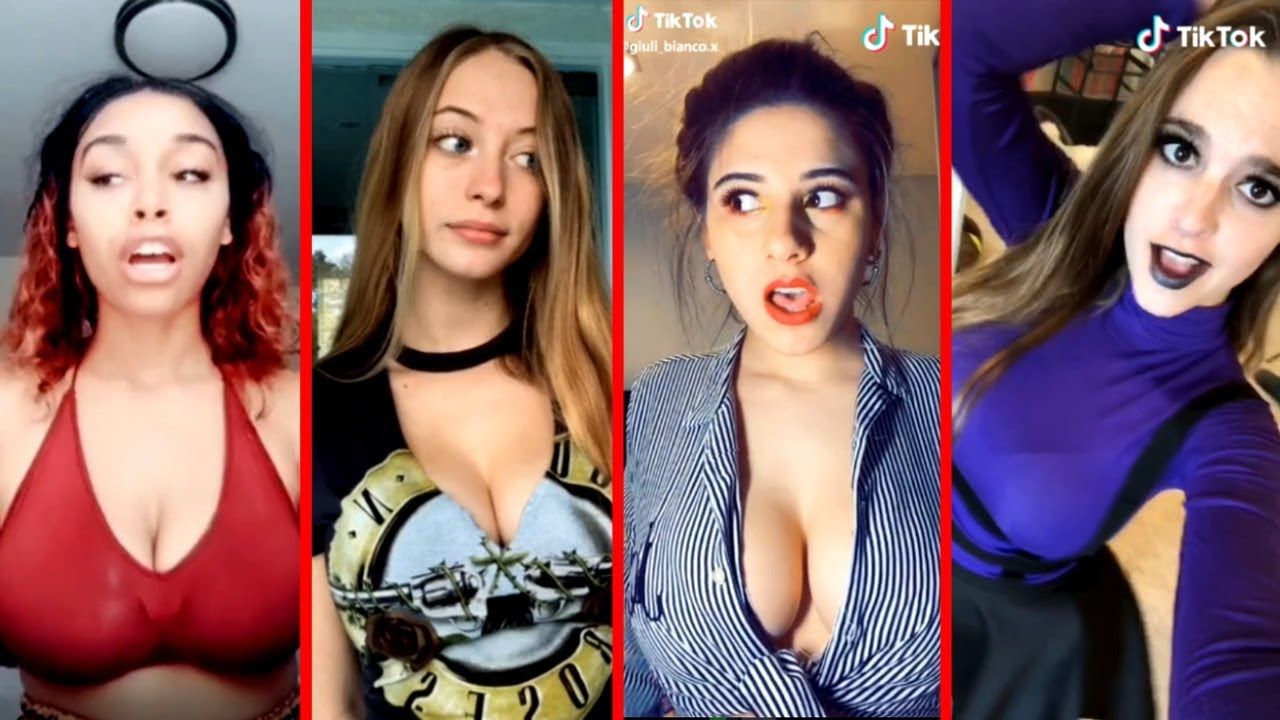 What do you think about the ban of Tik Tok? While it will prevent us to get new photos or videos of busty girls, we have to weight-in the pros of National Security and your data security.
For those who are married or in a relationship… does your significant other know you check out big tits on the internet?
It is been rumored that Microsoft and good ol' Bill Gates is behind purchasing the app. Would you feel more comfortable if the NSA are looking at the tits you are looking?
Who were your favorite discoveries from Tik Tok?
Here famous Madalina