I came across this great site called Truth or Dare Pics. They feature real amateurs submitting their photos with some Truth or Dare photos. So some girls dare to show to the world their naked bodies. It is exciting to some girls to show off their curves online while keeping anonymity. The girls that submit truth or Dare Pics want to be desired, be the fantasy cum dumpster of thousands of men they do not even know.
The site Features Nude Amateurs and also has a blog that expands more on the stories of how the photos came along.  A slutty nameless girl shares the following "Thanks for the feedback on my last dare and for helping me surprise my boyfriend. I have some more photos to share." So as far as we know the girls are the ones feeding the site with content. There are even e-mail addresses to contact the girls.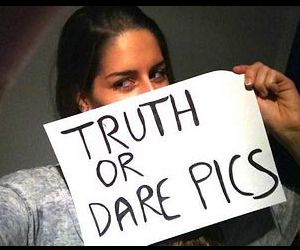 If you go down the first page you will see a lot of girls holding a paper with the Truth or Dare Pics website written on it, which adds legitimacy to the content on the site.
For those who love Real Nude Amateurs and the idea of watching a girl next-door or maybe a co-worker naked this site is a perfect place. Who knows, maybe you find a girl you know in real life sharing her body on this site.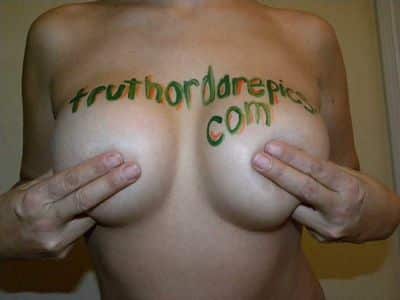 I am also sure that that many boyfriends encourage their girls to post so they can show off their trophy girlfriends. Not that they really care much about them, but well, that is life. Let's just enjoy the gullible sluts.
I recommend you to check out Truth or Dare Pics and the Nude Amateurs blog. Lots of homemade porn content for free. A new site for us! Enjoy the hot Nude Amateurs.