Viola Baileys is one of the pornstars of the year. Did you know she performed earlier this year at a strip club in Latvia? Let's avoid politics, but did you watch the Presidential debate? Did Alicia Machado actually did porn? Meet busty cam girls from Streamate Sunbaby69 and XXNatxx.
Viola Baileys is taking time off after some family issues. However, while we wait for the release of her new scenes why don't we take a look at a short video of Viola and another pornstar performing a sexy dance at a Strip Club in Latvia. The two hot girls tease a lucky customer. I'm sure he was expecting more, but this was just a show buddy!
For those who want to watch Viola doing porn and also are waiting for her long-awaited DP for Pierre Woodman, click on the link below to watch her porn and other hot babes XXX scenes.
Last Presidential debate was a circus. No doubt about. However, it created another mini-circus. This time, the eyes are on former Miss Universe Alicia Machado, who was mentioned by Hilary Clinton, wife of former President and all-time satyr Bill Clinton. Hillary brought up that Trump called the former beauty – contestant- Ms. Piggy, Ms. Housekeeping, etc. Soon after, reports on the internet surfaced stating that Alcia Machado has done porn and she was involved in a murder case. She was even linked to a drug lord.
Note: While any racial slurs are not welcome… for fucks sake! You have been living in the country for almost 20 years… Can you fucking get english classes? My English is not good, but I learned it by myself and I have to deal with French too..People like you, who care shit about adapting to the country you are living, are the ones that give bad rep to other hard-working foreigners.
Going back to Alicia Machado porn. It has been confirmed that those rumors have not support. There are many porn videos which titles include her name, but none of the actresses on the scenes are the real Alicia Machado. I'm sorry folks, no porn by "Miss I don't wanna learn the language used in the country I live in".
Wanna know more about busty Alicia Machado?

Let's put some smiles on people's faces now. Please meet two blonde busty cam girls. The first one is SunBaby69. This hottie has firm pale boobs. Her pretty face is worth the cam show. Just imagine playing with her boobs. I'm sorry that SunBaby69 will not be in Miss Boobs Realm 2016, but I really want to feature her again on the blog. Do you wanna see more of her?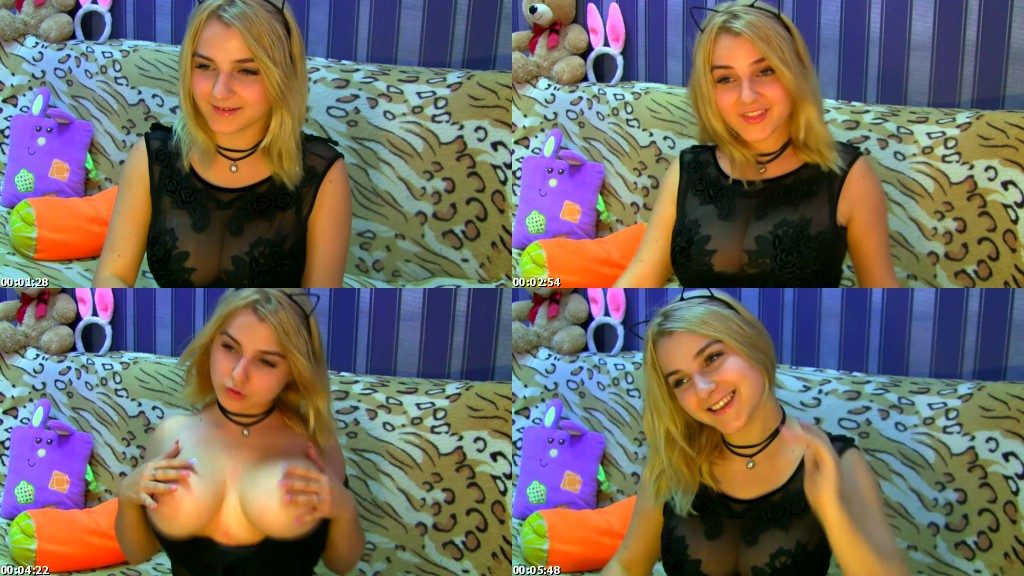 xxNatXx is another blonde who has big tits. She is also eager to share her natural tits with you. I found her online minutes ago and enjoyed her personality.