Two great updates today. Two heavy contenders to win Miss Boobs Realm 2016. Viola Baileys Wake Up and Fuck is released today. Viola and Apolonia La Piedra get fucked by Woodman and another lucky guy. Also Tessa Fowler shows us how to suck a banana.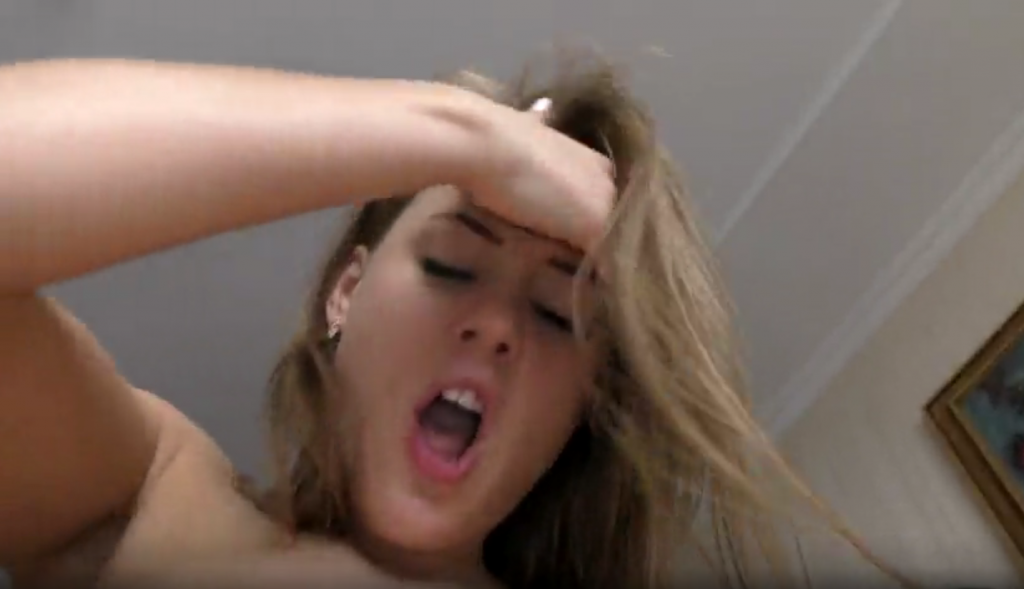 The long-awaited porn scene featuring Viola Baileys on her first Wake Up N Fuck for Pierrre Woodman is uploaded to his website today. On that video Viola gets fucked really hard, slapped, fucked with a giant dildo and jizzed on. Woodman and a lucky young guy  fuck Viola and her friend Apolonia LaPiedra from Spain. It seems Viola enjoys getting fucked by the young dude. Viola is a dirty girl who wants to get fucked and wants to show the sexual bomb she is. Apolonia LaPiedra also makes the scene work. Make no mistake, the spanish hottie is not an afterthought or a backseat driver. Apolonia actually takes the front seat and rides the cocks like a champ.
The Viola Wake Up N Fuck video will cost only 5 credits to members of the Woodman site. This video is one of the unreleased Viola Baileys hardcore videos that fans have waited for a long time. While everybody can't be pleased at the same time, watching a hottie as Viola get pounded hard is always good.
On the softer side of the post, but not at all less sexy, Tessa Fowler shows us how she likes to suck a banana. Check out Tessa playing with a banana while she is naked on her bed. She rubs it against her big natural boobs and then introduces it in her mouth. I know you are turned on by this.
Do not miss the new set released yesterday from part 2 of Tessa Trekkie gallery. Below some samples for you.Check out Tessa Fowler Trekkie Babe Boobs!