I just found out that PornHD.com added a blog. Watch big tits movies with hot girls on pornHD and enjoy now ! The site is a great new blog that places the site ahead of its competition. With a clean layout and skin and very nice features, Porn Blog HD will become a daily must-visit site. Living by the motto We Love Porn, Porn Blog HD is eager to give you the best porn videos and adult industry news. I am gonna break down what you can find on the blog: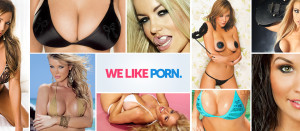 PornHD: It introduces you to the blog and what the goal of Porn Blog HD is. It can be like the editor's column.
Video of the week: This section presents to you the hottest video found by the admins of the site. The current video is called "Warehouse Double Penetration" and I thin it is self explanatory. It is always great to have experts suggesting videos and sites. I am sure that this feature will help you get some HQ porn and find out about hot pornstars you may have not head about.
Porn culture: Featured tweets, news and funny articles that will help you see beyond the porn. Pornstars tweets and news are to be shown on this section, so you will keep up with what the best pornstars are up to.
Industry: It provides you with some information about business and tips coming from people who are actually working in the adult business. It gives you a nice insight of the porn business. I am sure it will have more nice articles in the coming weeks.
Look at this busty brunette that you will find on the site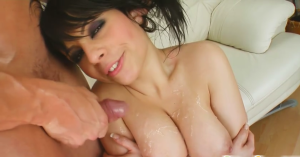 Other articles will keep you very entertained too. Read what Natalie says about working on an office job at an adult company, or watch a porn music video. Overall, Porn Blog HD HD is bound for success and your entertainment will be guaranteed.
It is also gratifying that the blog accepts comments, so you can directly express your opinion and interact with the guys and girls behind it. In conclusion Porn Blog HD will become your source for hot pornstars and amateurs as well as good adult entertainment.
Lucie Wilde invites you!
Watch big tits movies with hot girls on pornHD and enjoy now!