Welcome to the Great Final!  You can vote from today until November 15 for your favorite busty girl of 2015 and choose Miss Boobs Realm 2015. You can vote every 7 days, so you can do it twice.
Starting 2016 the mechanics of the contest will change, but that will be updated next year. The 11 girls in the final round are top class. For some this is their first Great Final, whereas for others, as Hitomi and Angela, this is the chance to become Miss Boobs Realm 2015 after been in the final for at least twice.
Miss Boobs Realm 2015 will receive $350 prize courtesy of findbbw.com. None of the finalist is a BBW, but this site prides itself about been the best and most real dating site for those who want to date a large girl. I am sure many visitors of this blog are into BBW, so why don't thank them for contributing with the prize.
UPDATE: Samanta Lily won Miss Boobs Realm 2015. Congratulations to Sam. More info here
The finalist for Miss Boobs Realm 2015 are:
Angela White: Angel had an amazing year. The release of Angel II should be considered the best DVD of the year -which you can buy at the Boobs Realm store- Angela is a true professional and enjoys her job. Angela reached the final leaving newcomer sensation Amanda Love in second place. Angela White's twitter @ANGELAWHITE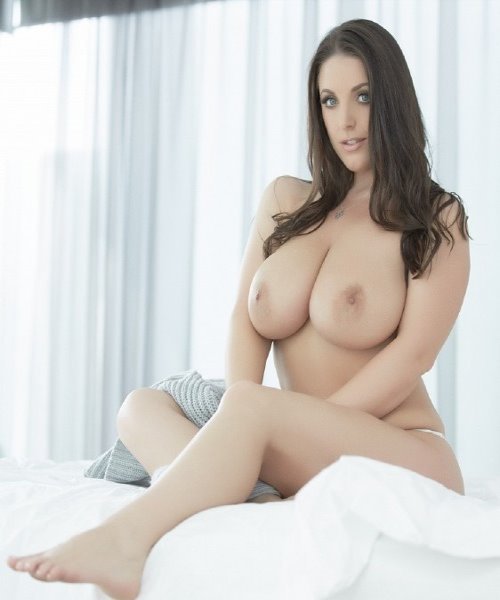 Beth Lily: Beth Lily defeated the two-time Miss Boobs Realm winner Antonella Kahllo. Their group got over 1k votes. Antonella's fans came fro MFC, but Beth's fans managed to share the contest on highly visited boards, which originated the turning point in the polls last friday.  Will Beth get the same result? Get all Beth Lily on twitter @BethanyLilyA and check out her latest hot videos and photos on Pinupfiles.
Casssidy Morgan: The camming girl who made quite a surprise, Casssidy may not be as famous as the other girls in the finals but I am sure that the contest have made her get new fans. Will Casssidy pull a new impressive win in the finals? She has what it takes. An impressive rack and a beautiful face. Follow her @CasssidyMorgan and check out her camshow.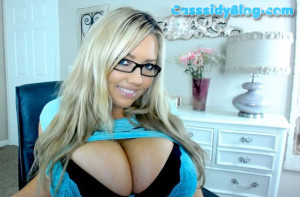 Hitomi Tanaka: The Japanese legend reaches the final for 4th time (2010, 2013-2014) Will this be Hitomi's year? Follow Hitomi on twitter @Hitomi_official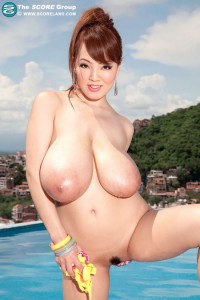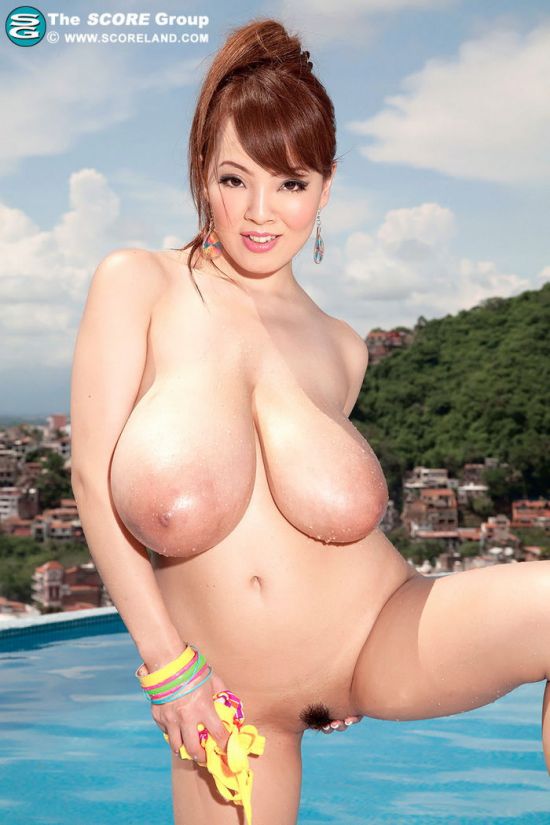 Katerina Hartlova: The czech doll and beloved Katerina was not that active this year, but her preggo scenes became cult porn material. Katerina is still shooting for MIlena Velba and may do a full-fledge come back in 2016.
Lana Kendrick: The tall and super busty Lana Kendrick reached the finals and deservedly so. Lana is one of Pinupfiles.com top models. A beautiful woman with a perfect figure. She has not been active on twitter @kendrick_lana but still you should check it out. UPDATE: LAna is back on social media!!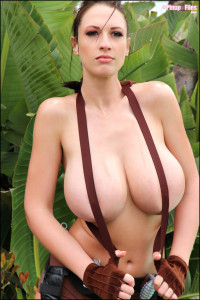 Lucie Wilde: The busty sensation of 2014 wants to be Miss Boobs Realm. Lucie might be gone, but she did some hot stuff this year. This might be the last year we see Lucie on the contest, but fans have showed how much they love her. Will Miss Boobs Realm 2015 be the closing Lucie Wilde's porn career?  Enjoy her work at legalporno, ddfbusty and busttybuffy.
Marina Visconti: The top russian super star made it to the finals for the first time. One of the most energetic and passionate pornstars, Marina has demonstrated that she is one of the best in the world. This pretty young lady does not shy away from any scene and is willing to do it all to please her fans. Get more Marina on @viktoria301995
Samanta Lily: Sexy Lovely Sam has had an amazing year. Despite being an accomplished camgirl for a couple o years, 2015 was Sam's year. As Samanta Lily she posed for pinupfiles, Scoreland, ddfbusty, yesboobs and Divine Breasts. Samanta also sells personalized photos and videos on imodel4you.com and is always online on cam waiting for you to meet her. Follow her on twitter @Sexy_Lovely_Sam
Sensual Jane: The top Romanian pornstar Sensual Jane was named DDF Goddess of 2014 and 2015. Busty Jane has worked hard these years and is one of the best performers in the entire industry. Jane launched her site sensualjane.me and wants to position herself as the top busty pornstar. Will she win Miss Boobs Realm 2015 too? Get more Sensual Jane on twitter @sensualjane
Tessa Fowler: Pinupgirl turned camgirl Tessa has had a blast this year. Her shows on myfreecams have been nothing short of legendary and her sets on pinupfiles have been off the charts. Tessa won her group with ease and surprised many people leave behind, with a huge vote difference, Viola Baileys, another fan favorite. Check out Tessa on her official site tessafowler.com and her updates on twitter @TessaFowler
[polldaddy poll=9157690]