Super cute and naturally busty Amanda Love is in a contest run by JoinEyeCandy which seems to feature the hottest girls on instagram. I found out about it and have clicked on the diamonds below each photo to like and upvote her photos. I strongly encourage you to take a look at her profile and her awesome photos. Visit Amanda Love's profile.
For the ones complaining about no more nudes from Amanda, she have just posted some topless photos that I have gave her a standing ovation. Her perfect natural breasts are heaven. Amanda is probably one of the best busty girls who debuted in 2015. You can vote for busty Amanda Love in Group A of Miss Boobs Realm 2015.
On a side note, some fans were spreading rumors that Amanda said she would be making a joint photoshoot with Emily Born. BoobsRealm.com can confirm that it was just a joke. I spoke with emily about it and she denied that the photoshoot was gonna take place. Amanda Love also said to BoobsRealm.com that she is done with Cosmid.
Please enjoy Amanda Love's perfect body
Who doesn't love Amanda's balloons? Legendary photo!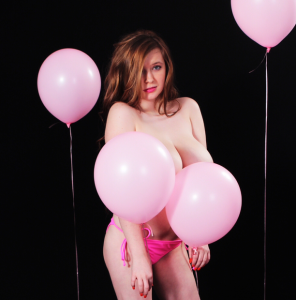 Speechless!!!
Wanna give Amanda a hand?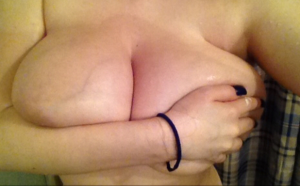 Voting on Groups A-K on Miss Boobs Realm 2015 will be over in a week. Currently 8 of the 11 groups have clear winners; however, you can make the difference an vote for your favorite. Some fan favorite models will be eliminated in this stage, but this is how the contest is. You can check out the groups and cast your votes. The girl winning the competition will receive $350 courtesy of Imodel4you.com.
Here the previous winners