A bunch of news and links. Legendary Amateur Winter Pierzina gets tit fucked on one of her latest videos. MEGA BUSTY LeelaJayy has Huge boobs for you and Busty Newcomer Bella Brewer is interviewed by Big Boob World.
The girl that started it all in regards to busty amateurs Winter Pierzina is getting her tits fucked. Winter is finally getting a dick between her big boobs. You can get her content supporting her on Patreon. Know how to by clicking on the link below. For now enjoy a preview of Winter Pierzina's tit fuck video.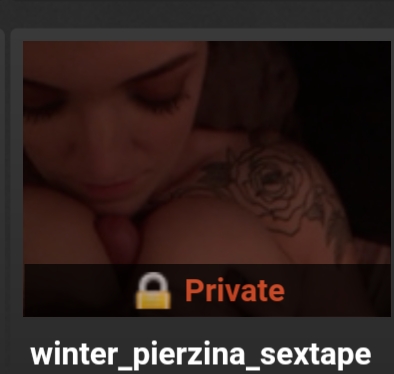 Time to visit the mega busty LeelaJayy. She has even posed with the BoobsRealm.com Tank top. She also has a video cleaning the floor while wearing it. Thank you LeelaJayy! She almost killed the tank top. Those weapons of mass destruction are really heavy. This hot MILF has the best tits out there for a MILF. Discover what she has in store for you on her Official Site.
Colleague Eddy from Big Boob World blog interviewed the newest busty sensation of 2017 Bella Brewer. I was after Bella a while ago, but Eddy got it now that she debuted professionally. Congrats Eddy.
On the interview we get to know a bit more of this busty 21 y.o. girl. I won't spoil the details, so read the Bella Brewer interview by yourself.  Look at those huge tits!!!!
Note: If you liked this post check out Chaturbate and find a new busty girl you would like me to share with the Big Boobs Lovers Community.