Hello guys. I hope you enjoyed the interview with Sarah Rae. She is sweet and pretty. Her gigantic boobs are every man's dream. Today I rbing you some exclusive news and rumors for 2015.
2015 Bound for glory girl
This year we will see the consolidation of Samantha aka Sexy Lovely Sam aka Beautiful Samantha. Currently you can check her on streamate, but 2015 will become the year the world got to meet Samantha. Mark my words… In 2013 Sha Rizel was the sensation, 2014 brought us Lucie Wilde and now 2015 will start with a bang.Samantha is here to stay and looking forward to be the new favorite one. Her fame will rise to the top. BoobsRealm.com has an exclusive interview with her that should be up in the following weeks.
Update: Check my exclusive interview with Samantha
More Lucie Wilde
Lucie Wilde is anything by gone. Many fans were worried that the 8th Wonder of the world was going to retire. BoobsRealm.com has confirmed hat she still is under contract with a major site, which means that Lucie will be wilder than ever.
Ines Cudna official site is up
Do you remember my interview with polish superstar Ines Cudna? Well, her official site is online!!1 Yes. you can enjoy new and never-seen material of Ines on InesCudna.eu 
A suprise return
This is more a prediction rather than news, but we have 12.. or better said 6, to see if this becomes true. I may not be Nostradamus, but maybe I would be called Boobtradamus. One big tit sensation will make a long-awaited come back in 2015: Who would it be? Let's the bets begin……. Would it be Merilyn Sakova? Would Valory Irene cross the ocean to become a superstar? Would Nekane grace our screens again? Hello Christy Marks, how are you doing?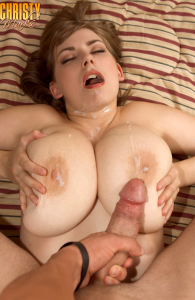 More models
There are many models that will be featured more prominently in 2015. Besides posting about the usual suspects -Lucie Wilde, Viola Baileys, Siri, Angel Wicky, etec- I will be focusing on new cute girls with awesome racks and pretty faces. Some of them will be: Lotti Rose, Zivinity,  Jessica Roberts, Jamie Love, Lauren Redd, Holly Would and Donna Bell, Amber Sativa and Natalia Starr.
Overhauled site
Like I said, posting about more girls will not be the only change in 2015. In January you will have a new and improved site. I will sadly be cutting down the number of banners, focusing only in 4-6. The new layout would be cleaner and will be more easy to read.
BoobsRealmTV and podcast
Starting in February, BoobsRealmtv will be launched on youtube. The channel will feature exclusive interviews that I will be doing during the AVN expo in Las Vegas. The host and interviewer might be a model you will love to meet.  I may be doing interviews myself. The details will be finalized in the coming weeks. My plan is to attend major adult industry events to do interviews and also interview fans and potential models. In addition, BoobsRealm.com is looking to expand and become the top blog in the big boobs niche so Duting the first semester of 2015 a podcast will be launched. I am looking for a partner to start the podcast with. As you may have noticed, English is not my first language, so I think that you would not find it quite well if I do the podcast on my own. I am looking for a native english speaker partner who also likes big boobs. The concept is two guys talking about big boobs, pornstars and also interviewing them…. cough* sponsors are welcomed*cough.