Ashton Whitty is a blonde Republican girl whose popularity rose in social media in the past few months. I would describe her as the new Tomi Lahren, but more informed, less angry and less of a poser. Her video ranting about heavy "model" Tess Holliday being featured o the cover of Cosmopolitan and Fat positivity culture spread by mainstream media. Some fans and bloggers love BBW; however, it is interesting to get your take on the whole situation.
Ashton Whitty is a 22-years-old American girl who has been who along Lauren Southern and Millie Weaver have been the sexy voice of reason on the right side. @Ashtonbirdie on twitter,  took social media to take a shot at Tess Holliday and her pride for being featured on the Cosmo magazine cover as the first fat girl on it. Tess Holliday blocked the former Infowars supporter and played the victim card as most leftist who are in favor of body positivity.
BBW model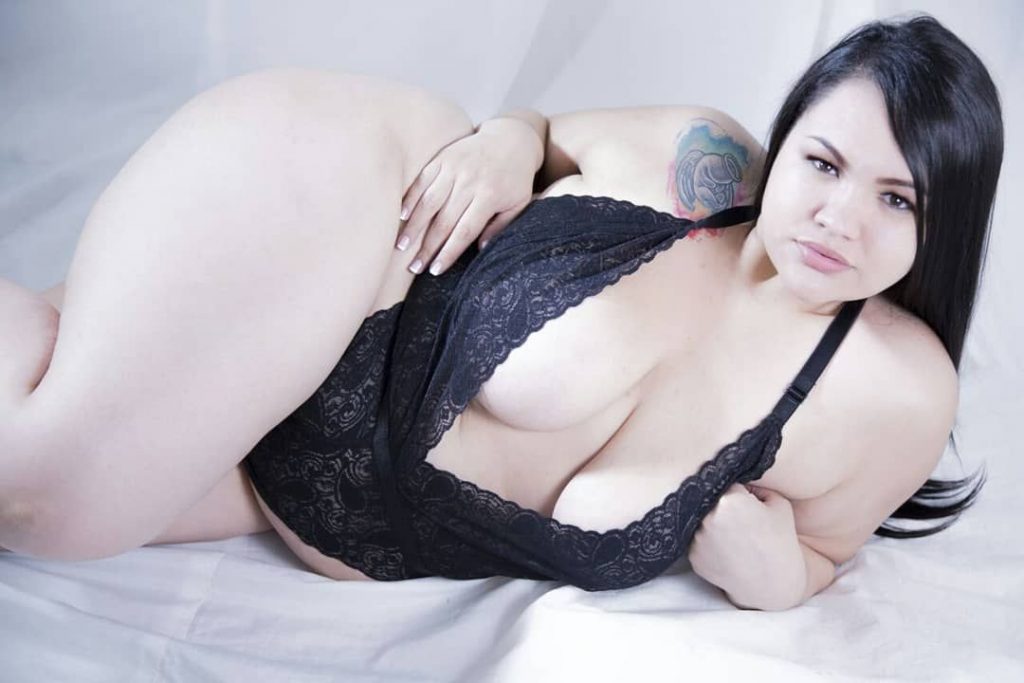 I do see the point on Ashton's claims. There is nothing wrong with liking girls with a lot of extra pounds. I know some guys are into that. I have featured some BBW models who I think are good-looking; however, we can't take away the fact that either pretty or not excess extra fat in the body may impact negatively in health.
I have been called out several times for not promoting certain type of girls. People thing that because I promote busty women I have the moral obligation to promote everybody with big tits.  I have promoted some that I might not be a fan of which got me also some negative comments by fans. The point is that everybody promotes whoever they ant to promote. Even if I get paid to promote, I choose whose money I get.
Some photos of lovely conservative Ashton Whitty
Yes, we should not fat shame people; however, that does not justify go 180 degrees and praise morbid obesity as something to be proud of. I have been trying to lose 20 pounds and I am not proud of it. At the end of the day If a girl is not attracted to me because of the extra weight,the only person to blame is myself. That is why I am working out and changing regime.
Do you think Lucie Wilde would have been the star she was if she would have debuted as a BBW?
Mainstream media encourages mediocrity by supporting laziness, comforting the losers and bashing certain people because they have "so-called privileges". The moderm comunism is not just about money. It is about bringing smarter minds down to the same level of average and below average minds, so everybody is dumb as fuck.
I do not force you to agree with me, but what is your take on Ashton's points? While you may like BBW girls, do you thing health problems are inconsequential in the conversation?
Below the video of pretty girl Ashton Whitty talking about Tess Holliday.
If you are into good looking BBW girls check out YesBoobs which has some of them, while other models are not BBW at all.
*NEW VIDEO*

Encouraging obesity disguised as "body positivity" is the equivalent to labeling my mental illness as "misunderstood". It only makes it worse.

Society needs to stop encouraging what is hurting us, and start encouraging us to better ourselveshttps://t.co/60xkippSnK

— Ashton Whitty?✨ (@ashtonbirdie) September 2, 2018