Is there anything better than fucking four big titted women at once? Just thinking about it should have your cock ready to explode. It's every guy's dream. Well, now you can experience it for yourself in VR. This Czech VR porn brings you right into the best gang bang on the planet. You can practically reach out and grab right onto the titties. They're in your face and they're stroking your cock. All you have to do is sit back and let them tend to your throbbing dick. You'll never be happier than looking down and seeing four girls work your meat.
You can use any headset
The best thing about it is that you can use any headset to have fun. Not only does it support the Oculus, VIVE and Windows mixed reality, you can use a bunch of others. There's the Gear VR, the Daydream and the Oculus Go. If you don't have any of those, you can just get yourself a Google Cardboard. They're really cheap and you can find them anywhere. You can even use Playstation VR if you're a gamer and already have the set sitting by your TV.
Czechs do it right
Keep in mind that this is Czech VR porn here. Czech girls go crazy for sex. They love having it with men and with women. It doesn't matter which set of junk you have down there. A hot Czech girl is going to attack it with her mouth to make it feel good. They stop at nothing to make sure they experience everything that sex has to offer them. If they're not cumming, then they're having a very bad day. There's a reason you see so many of them in porn. They just love to fuck like crazy.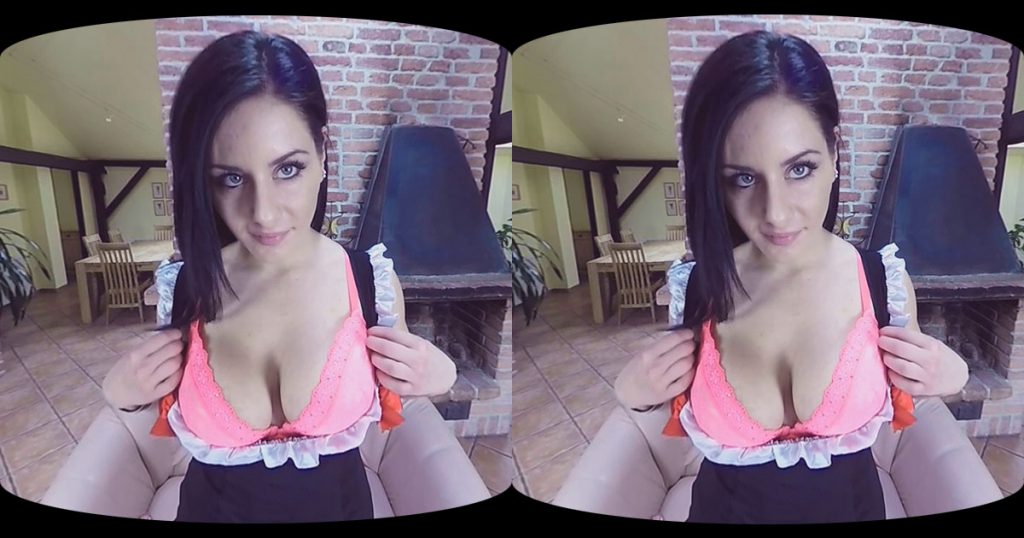 The tits are fantastic
The main draw is, of course, all those big tits. These girls have mammary glands that overshadow all others. They're the tits that all other tit should be judged by. You'll never see a hotter pair than you'll see in this gang bang. They're not just for show, either. The girls absolutely love sucking on them. They'll rub them and massage them until they're nice and ready to stick your cock between. There's nothing better than finding your dick in between two soft breasts. Especially when you know that it's going to end in a sloppy and satisfying pearl necklace.
They're there for your pleasure
Don't think these girls are doing it for themselves. They may be having fun, but that's just a side effect. The real reason they've all gotten together is to make you happy. They'll do whatever it takes to make you cum all over them. They want you to think of them as the best fuck you've ever had in your life. They go out of their way to let you have your way. You can focus on your favorite pair of tits and just let the other girls suck you dry while you stare at them.
It's waiting for you
This experience is waiting for you right now. All you have to do is click to get yourself into it. The girls are waiting to blow your mind. Don't leave them waiting. They need to get that hot, sticky load out of your dick as soon as they can. It's all they can think about. Let them fuck you better than anyone else ever could. This is a gang bang that you'll remember for the rest of your life. Make the move right now and give them your stiff cock.