Happy holidays to everybody! On this post some updates on the blog, the onlyfans, the big boobs content in general and a survey. 2020 will be the Year of BoobsRealm with your support and the new content!
The Big Boobs Blog
MissBoobsRealm2019 is over. Tessa Fowler won for the third time. This not only means the contest is over, but also a change in the site is coming and there is no risk of interfering with the fan voting. In the coming days you will see a brand new layout and also a lot of new girls being featured every week! Some busty models have already been on the blog, but others will be new to you…
BoobsRealm Onlyfans
There 4 big news on the Onlyfans side. First, in the first two months the BoobsRealm Onlyfans have got a dcent feedback, but still it requires more memberships to be able to fund all the shoots I would love to bring in in 2020. Some of the negative people think there is no money, but I can tell you that some girls -some non busty pornstars- are able to pull out between 3k to 7k a month from onlyfans only. You can take for example famous amateur Dairyqueen aka Leanne who seems to be making over 9k a month. Girls who are not doing topless are making 5k.. take a look at Apollonia Barbi.   Adriana Fenice and Mandadawn are succesful on Patreon without being topless. So the market is there. The more memberships the more miracles such as the Lana Kendrick tit licking and massage, Sha Rizel massaging video and upcoming Demmy Blaze kidnapped groping can happen more often. Also with other girls… you just can expect almost every one.
The second big news is that the Onlyfans.com/boobsrealm_com will also be redirected a url page which will be similar to BoobsRealm.com but not quite the same. Why not? Because 7 years ago Boobsrealm was banned on freeones when I was promoting the blog. At that time they said that you are not allowed to promote blogs with banners, so they blocked it. Freeones is one of the main sources of traffic. The forum allowed to help the previous incarnation of Boobsrealm get the fame it got. So expect a huge increase in traffic and online presence.
Third one. The models. There is a list of 20 models to shoot with. However, as you may know, I have a job which prevents me to travel any time I want to shoot. So the survey will help me get your feedback of who you would like to see on the BoobsRealm Onlyfans. I have already shot content with Maria Body, Lana Blanc, Katerina Hartlova, Lana Kendrick, Sha Rizel and Nina Nightbloom. I will work again with some of them in 2020, but the survey focuses more on the new girls.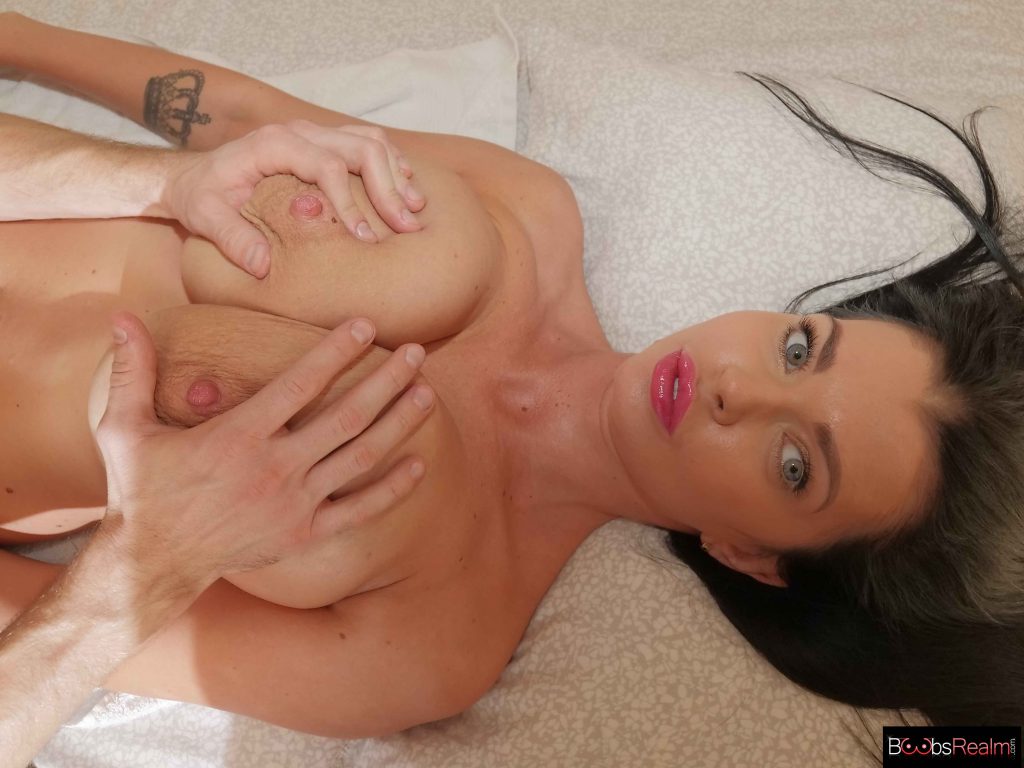 Last but not least, a couple of models told me that some fans told them to not shoot with me or just to block me because "I was a creep". This even happened way before I started shooting content. The models orignally got scared. It is funny that people who do not know me take their time to message a model they don't know just to prevent her to work with me. Newsflash, one of the -who is a big name- will work with me in 2020. The other one, not sure yet. The good thing is that now that I have worked with some models, they are the best reference and not some guy who has not even had a real conversation with me.  This point was just to let you know that there are some losers who can't tolerate that someone is doing what they would like to do.
Survey
Please help me out. Most questions are mandatory because they are important to me.
Note: And do not forget that the first Lana Kendrick tit licking and massaging comes out on onlyfan for extra 9.99.
For your subscription you can watch all other 8 videos on the Onlyfans!
Lana has the short version. I have the 10-minute one… and I have 3 videos! First one starts 2020 with a bang!
Now the survey