Let's enjoy some busty girls wishing us Merry Christmas! Also my Big Boobs Models Wishlist for Santa. Merry Titmas! Thanks for the support to you and the models. Below some busty hotties celebrating the holidays.
Let's enjoy Christmas with busty Polish vlogger Anna Marissa, Sha Rizel sending us an exclusive photo, Pinupfiles
Anna Marissa and her busty Christmas

Sha Rizel who announces surprises on Patreon for NYE
Patreon.com/ShaRizel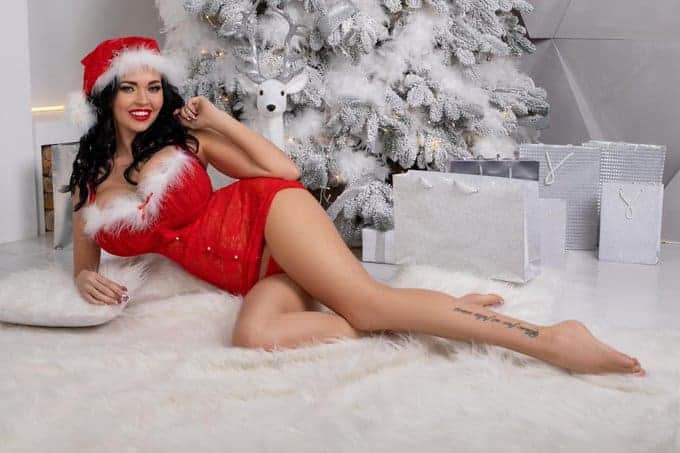 Behind the scenes GIF
With @kendrick_lana
More coming on —–》https://t.co/59uiJUYUSD @Artic232 @2busty @Primecurves @duljc @dog_bacon @b0obs28 @BoobsNatural @Agent_Dee @HugeTitsLovers @MyBooBsEU @boobsparadise99 pic.twitter.com/pWD0NFqxkm

— BoobsRealm.com (@BoobsRealm) December 7, 2019
I am very ambitious. The list below has many girls, but there is so much I can do with limited vacations to shoot and also limited amount of money. I know some cam girls are making between 3,000 to 8,000 a month on onlyfans, but I really hope in 2020 the exposure of the BoobsRealm brand grows so I can fund at least 60% of the shoots below. Below a 50K worth wishlist for Santa.
FYI, 90% of the girls on the list already have received either offers or communication has started.
North American Girls to shoot
Tessa Fowler, QtSnacks, SmallGirlBigTitties, Asiri Stone, Gabbie Carter, Annabel Redd, Codi Vore, Elizabeth Anne, Lovely Lilith, Amanda Love, Sam Paige, Vanessa Vonne, Subrina Lucia and Winter Pierzina.
European Models
Cheryl Blossom, Anna Sivona, Lucy Laistner, Xenia Queen, KissMeFirst, Myla Angel, Fiona Siciliano, Josephine Jackson, Beth Lily, Cara Ruby, Apollonia Barbi, Angel Wicky, Methylene and Sophie Coady.
Non topless models: Adiel Griech, Julia Burch and some Curvy Berlin girls.
A few of the girls list above are very unlikely as a result of rates or just not wanting to work for sites others than their onlyfans.
Long shots would be: Vivian Blush and Ewa Sonnet. As a Christmas miracle, Ewa Sonnet has unblocked boobsrealm on twitter after 5 years. It seems Boobsrealm has gained some positive reputation and there would be a chance of cooperation with Ewa Sonnet.
I also would love to work again with Demmy Blaze, Sha Rizel, Marina Body and Katerina. More collaborations with Lana Blanc and Lana Kendrick could happen. We could see Nina Nightbloom return in 2020, but we already got her first BJ -which is the HC video on the onlyfans available in early 2020- as a test of the reception.
It is a huge list. I know for sure the girls to work with will be between 10 to 12. If you would be shooting the content, pick your 12 girls to shoot – consider boob grabbing videos for 90% of them-.
Happy Holidays and Merry TitMas!
Join the BoobsRealm Onlyfans for the first ever Lana Kendrick Interview. Her boob licking and grabbing video comes out to purchase on Janaury 3rd.