Let's check the results of the 2021 Boobs Survey. I also address comments regarding the Crowdfunding post. This was going to be an audio, but I chose to write it down so everybody would have access to the information.
Crowdfunding reason
I asked about your opinion, not because I was losing money with the content, but because money upfront guarantees shoots and would allow me to secure shoots and first manhandling. As you know I have a main job and I only have limited time for vacations. I have gotten in touch with 15-20 Top busty models/glamour models and onlyfans amateurs. There is so much time available and money. And as you know I would be retiring in 2023, so time is not on my side. Some of you may say, ok if you cannot do it, let's let others do it. Well, I am sorry, if the big companies would be able to do what I wanna do and shoot the onlyfans girls I am talking to, they would have done it already.
Miss BoobsRealm 2021 predictions
Most of you think that Tessa will win for the 5ht time. However, the second most-voted is Touki. Let's see who wins. Vote in the Miss BoobsRealm 2021 finals.
Best Boobs Sites in 2021
Thank you for voting for the Boobsrealm Onlyfans/loyalfans. I would love to get more subscribers though hahaha. Still the fact that my onlyfans gets a second place in the voting may mean the traditional sites are just not delivering. Scoreland gets the first place. While the quality of the girls have been below to what they had us used to, still they deliver weekly updates.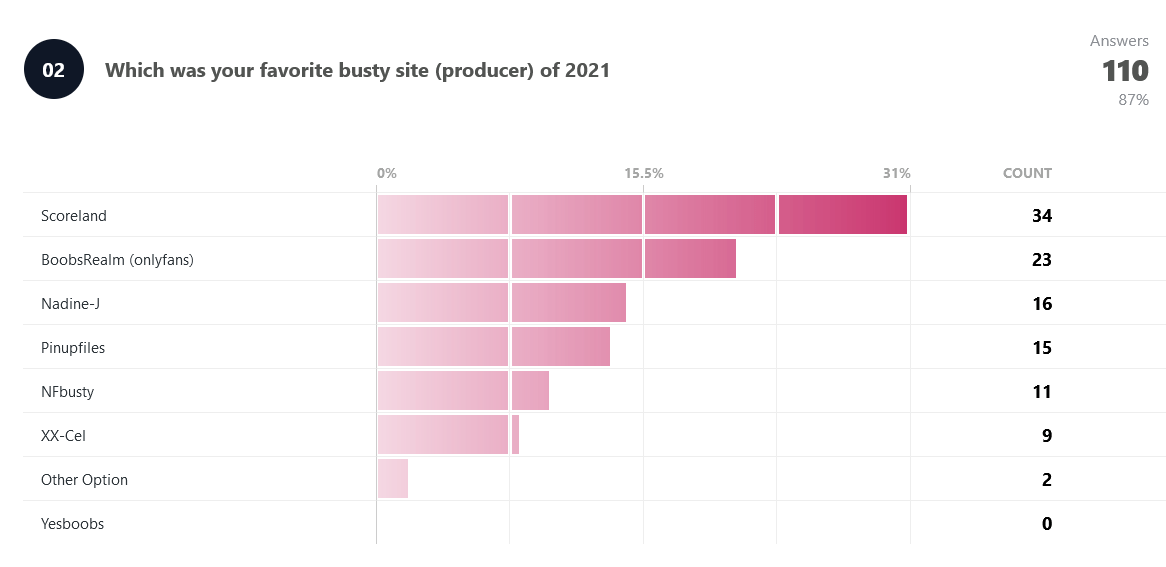 Onlyfans impact
I think we can agree that onlyfans has brought a huge amountof new girls who we would ahve never seen online should onlyfans had not existed. However, most girls just use their phones and deliver what they want to fans who would pay more than what they used to pay in a month to a producer for just a 2-minute clip.
Another important note is that we agree most onlyfans girls are not models and there are hundreds of girls -or thousands- that are below what we were used to, but are worshipped by simps who made them feel they are the new Merilyn Sakova. Back in the day girls like Sierra Skye or even Siri were not seen as "queens" because they were chubby; however, nowaways any fat girl with big tits  thinks she should make 10k a month and have Scoreland, PUF and others begging just for a photo.

BoobsRealm non-famous models
Nina Nightbloom -retired- was featured on many sites. However, Katie Savannah received almost half of the votes. I find Louise Bordeaux stunning too. However, I am happy that you liked Katie on my Onlyfans. I have content of her until March 2023, so you will get one video or more every month on the BoobsRealm Onlyfans/Loyalfans.

Sex Dolls
Not everybody is into sex dolls even if it was a Tessa replica or Angela White. However, stay tuned as BoobsRealm brings a new partnership in 2022.
New Content platform?
Most of you want me to sell on my own website instead of on OF or LF. However, it is easier on anotehr platform as it reduces some costs and the price to charge to the members. On the other hand, a considerable number of voters asked for Manyvids. This option may be becoming real in March 2022.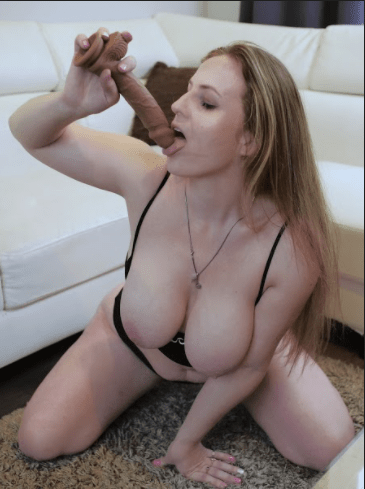 Comments and AMA
Here some of the comments and questions:
Comments:
The last few months you have been doing great. the news about abigaiil morris shooting hardcore is EXACTLY what this blog should be about.
bring me abbey brooks , pornstars real and business the secrets or some that . and more i have ideas ah!.
better image quality in pics y videos
don't retire, don't stop it 🙂
More news and rumours about busty girls.
Questions
Rumours about Beth Lily, Dakota Jade, Katie Savannah, Ashley Tervort, Sophie Mudd, Thera Overing, Mati Marrony, Princess Dust, Heaven Roque, Arrah Lynn, Katerina999
I do not know any but I will post whatever I can share.
Why did Milena Velba retire? Any information you can provide about Milena
I am sure age had to play a part.
Best way to find new all-natural busty models
Reddit, social media, forums and here. I also have a project to be launched in the winter of 2022.
please just keep with a simple blog that anounces news from the big tit porn comunity. i wouldnt mind banners on this site if neccicery. just please don't try to spend all your efforts making content that already exists elswere, and just make sure to keep us posted on stuff like whos returning, whos retireing, whos shooting their first hardcore, etc.
You have to see the big picture in here. I never intended to shoot content to be rich. I did it to leave the dream and bring you content you can't find anywhere else. Believe, yes I am an amateur, not a pro, but the content is different to what the girls offer or what they do for others as it is not over produced. Also the first manhandling and more is what I can bring you.
I know haters are gonna hate, but if you have met me in person and hate me, ok, but if you have not, believe; I do get along with models and it is a matter of trust. Believe me, it is not just about money for them. Some people would be mad to read this, but despite me being an amateur I can bring out some fun stuff . fun for the members, fun for me and for the models and it shows in the video.
I said to myself, the moment shooting content stops being fun, I will stop… and the moment arrived in a way; however, I do focus in the next 15 months to shoot who I want to shoot and who I enjoyed working with in the past. Surprises should be coming – if Covid and life do not get in the way again-.
Can you contact katerina hartlova and ask her to elaborate in great detail her work with Milena Velba. It seems they had a very close relationship on camera and I wonder how far their friendship went in real life.
They are not real life friends. Just co-workers.
NOTE
I am not Brad Pitt at all. Hell, you can see me in the latest video with Katie Savannah -her second manhandling on PPV- but I do get along with MOST models I work with or deal with. Hey, Even Katerina messaged me for Christmas without me saying anything before. I do get greetings out of the blue and for no business-related purposes.  Again, trust me and fun content will come.
Check out the best busty girls on my #onlyfanslinkhttps://t.co/59uiJUYUSD pic.twitter.com/td0IdDpckc

— BoobsRealm.com & loyalfans.com/boobsrealm_com (@BoobsRealm) June 23, 2020