Some updates come today. Vonnie Bean debuts for Zishy and updates on my Live Stream with Katie Savannah and more news regarding the BoobsRealm Onlyfans.
A girl under the name Vonnie Bean is the latest update on Zishy. I may have seen this girl on webcam or she has a familiar face. The girl has quite some tattoos and natural big breast. It is worth taking a look on Zishy.
Now let's talk about BoobsRealm and the updates on my hiatus, the most recent shoots and what is coming soon.
I had to take a couple of weeks off due to family commitments, which will still take a lot of hours of my schedule. Add to that peak period at office job and it seems BoobsRealm might not be able to bring you daily content. However, I will be here weekly or if possible 2 or 3 times a week.
With regards to the most recent shoots. I shot with the lovely Hanna Orio for the second time and was able to meet and work with Katie Savannah, a girl who was on my radar for over a year. It finally happened and I could not be more happy about it!
With Hanna we had 4 topless and nude videos and 1 exclusive masturbation video. With Katie, we did 8 videos for BoobsRealm, other 4 were shot for BoobsRealm and her OF from a different angle and we did 3 videos that will be exclusive on Katie's onlyfans ( https://onlyfans.com/realbabygirlxxo).  Her interview, which is over 30 minutes comes out at the end of the month.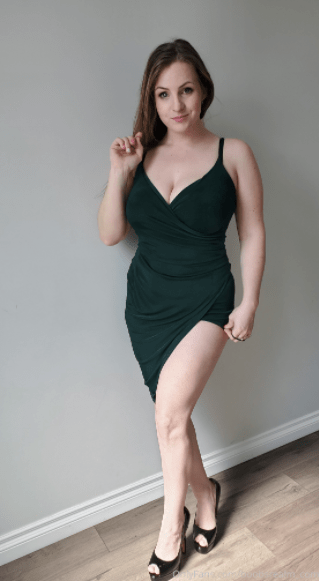 I had only 8 hours of sleep in  2 days. so I spent my Sunday sleeping after leaving the airbnb. I am also getting ready to move out.
Back to the shoot. Katie and I streamed live from her FREE onlyfans. We did some truth or Dare challenge, but he fans were very shy to ask naughty dares. Only one guy asked for a lip to lip kiss, which Katie accepted.
Hanna was a sweetheart, as always. You already now her. Katie was a very pleasant surprise. I had a blast workig with her. While it was a lot of work and hours and we both were tired I definitively want to do more shoots with her.
With the shoots of Hanna and Katie being added to the already recorded videos with Maria Body, Sha Rizel, Katerina, Lana Kendrick, Hanna Orio videos from the first shoot BoobsRealm has content until the end of Winter 2022. This means that  the BoobsRealm production project has still many months to offer content. Add that a very hot newcomer might be working with me in the summer and me repeating with Katie and we are good for next year. There are plans to go to Europe later in the year to shoot again with Sha and Demmy, but also adding Jenny Oops, Skylor Mori, Mia Magic and a couple of other names to the BoobsRealm roster. This depends on Covid-19.
I also want to let you know that the videos of Alice Brookes, Sam Braddy, Lana Parker, Brookie Little and Sensual Jane from The partnership with The Infinite Curves will be available on the BoobsRealm Onlyfans for limited time. So if you want to catch them before they are gone join now. We still have a couple of months more to go. More videos by The Infinite Curves will be coming, but those will be replacing the ones uploading at the beginning of the year.
Now back to the BoobsRealm Onlyfans… It also might see changes later in the year as I am considering going to another platform. OF has been a pain in the ass to deal with in the last couple of months. They are not approving a free account I want to create for promotion.
And finally some photos of Katie Savannah from the several shoots we had this weekend!