Let's talk about the crappy Baywatch trailer and also about two busty MMA fighters. Usually female MMA fighters do not have big chest but MacKenzie Dern and Brye Anne Russillo show us that they can knock us down with their BIG TWO!
I've never been a fan of The Rock. He was a funny character in WWE, but always came up as a phony bully. Now that he has got power in Hollywood he pulled a Baywatch remake. However, the movie looks like have been oriented towards horny teenagers.
Recommended: Watch Big Boobs hardcore Porn on Scoreland
Come on! Alessanda Daddario, who has nice boobs, but are not as big as those of Yasmine Bleeth gets a scene where the guy stares at her COVERED BOOBS???? Really? Really? So Charlotte McKinney, the only girl with huge tits in this movie does a cameo and thats's it. Another blonde girl runs on the beach but her boobs are not bouncing as Pamella's fake ones used to do? I think this movie will make a lot of money, but not because it is gonna be a good one, but because people either will go and watch it out of curiosity or just to bash it. Watch the Baywatch trailer below.
It is not usual to find busty female fighters, but fortunately these two ladies have big fun bags that hopefully do not turn into punching bags. MacKenzie Dern is a jiu jitsu specialist who has entered the MMA world.  This pretty face girl has a really nice pair, that has not et in her way to win.
On the other hand let's take a look at the flawless blonde Brye Anne Russillo, who was forced to fight in a weight-class higher than the one she should due to the weight of her natural Triple D's. The busty blonde had 3 fights and lost 2 of them. Busty Brye Anne Russillo seems to have left MMA on a side and focused on her bartending job, modeling and launching her own Small Business Baked By Brye.
Note:

First round of Miss Boobs Realm 2016 ends this Sunday! Cast your votes

Brye Anne we all wish you the best in your future endeavours, but if you need extra cash Brazzers is hiring!!!!

Cute busty Brye Anne after losing her MMA match. Don't worry Brye, we all give you a standing ovation!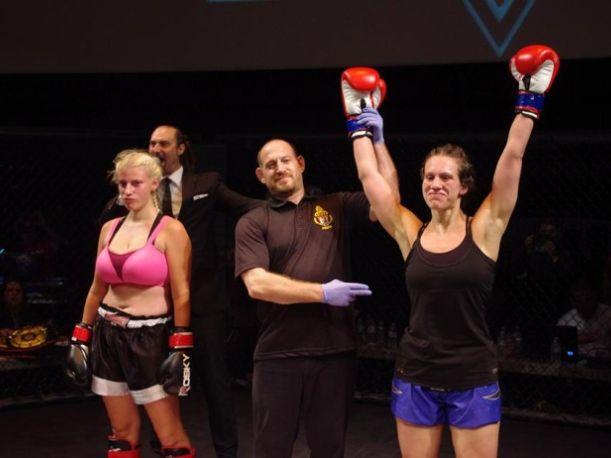 I think Miesha Tate is a cute girl. However, Valentine Schevchenko is even cuter. They never faced off, but Miesha Tate for sure beats "The Bullet" in the tits department
Miesha Tate and her boobies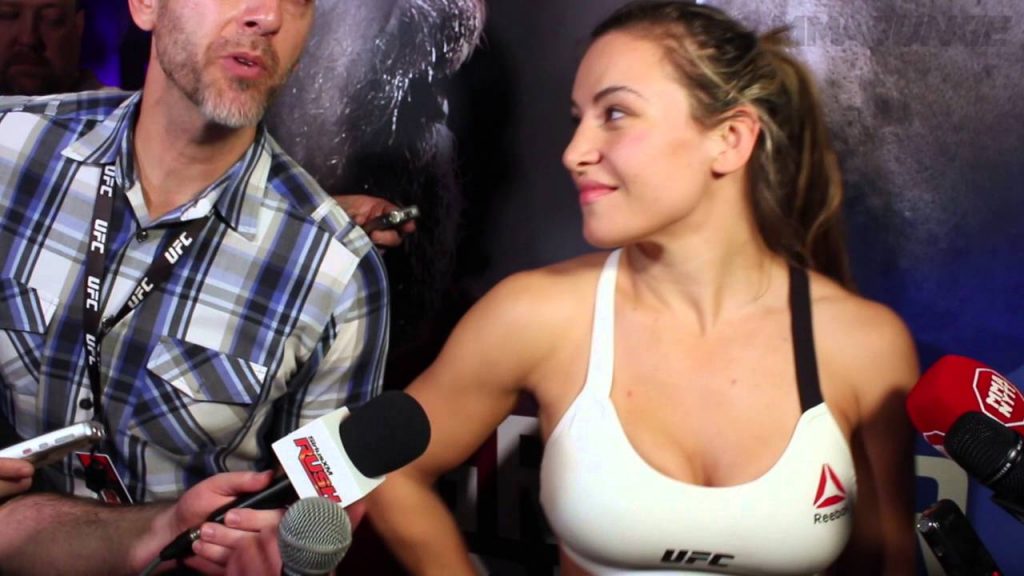 Valentina Schevchenko