Nuts said good bye last year, playboy stopped showing nudity and last week Zoo magazine printed its final edition. It is the twilight of printed adult magazines. Besides the take over of digital era, nudity and porn reachable in two clicks has swiped printed adult magazines. The last bastions left are Page3, which is a newspaper and the Score Magazine. The first is supported by the habit of buying printed newspaper, but may die out in a few years; the latter is funded with an online business model. Zoo introduced the world to or spread the word about girls such as Beth Lily, Fiona Siciliano, Lucy Vixen, Rachel Williams,  Melissa Debling and more. While most of them had already posed for softcore topless sites such as OnlyTease or only-secretaries.com they became famous thanks to Zoo. Some of these girls have their own sites, which are not fully-promoted as the site lacks of affiliate programs, which limits promotion to tweets or some forums; however, said websites are not enough to feature these babes. Would the british busty models turn to Onlytease again? Would they only rely on Page3? Would they go edgier to CFNM on Ladyvoyeur.com ? Scoreland is not an option for them. Scoreland is based in Florida and the models they feature go from thin busty girls, girls with fake boobs and BBW, which would be a big contrast to what the UK glamour models would like to appear on. Would DDF get them as they did with Emma Green and Cherry Bloom?
Now that Zoo is gone, what would zoo do to capitalize on these beauties or what would the girls do to make more $$$?
Check out some stills from the final Zoo photoshoot #zootwittes #zootitties…
All tits here look huge! Guess the tits!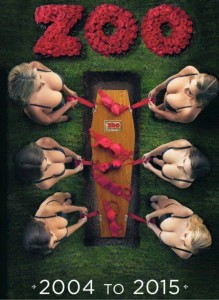 Check out this official Zoo video
Here Beth Lily and Fiona Siciliano on Onlytease.. if they only…. oh a man can dream!!