Today I bring you Demmy Blaze shooting with Cel. Also a pretty and busty cam girl shared y a fan and Miss Boobs Realm 2018 update as the contest starts next weekend.
Let's start with the cam girl. I have seen her. I guess I knew er name but I forgot.  So I share with you this video in hopes that somebody will give the name of this really nice cam girl. It is also a way to share a hot body with big tits.
Now time to talk about Miss Boobs Realm 2018. Sunday November 4th will mark the start of the contest. As many of you complained that during the contest there were not many news and posts, I have decided that in this Qualifying round (6 groups) a group will be released every day instead of all in one day. That will give room for other news and post and also give more exposure to the girls in the groups. Voting in each group will end 7 days after the original post of each one. The Qualifying round will feature a group that includes girls are not doing topless This is the first time I include girls that are online sensations in order to test the waters.
Minijello returns. She did topless last year, this year not so much, but she is one of the most popular girls on IG.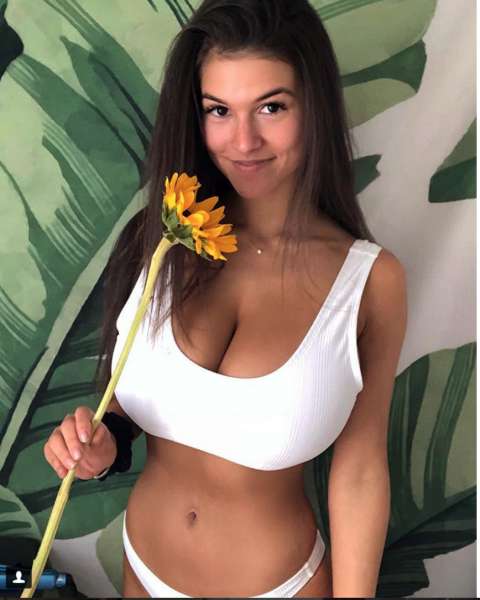 Time to give you the exclusive news that Cel has convinced Demmy Blaze to shoot for XX-Cel.com! Would this mean that he will play with the big melons and get to suck them as he did with those of Merilyn Sakova, Joanna Bliss, Faith Nelson and Chloe Vrevier? Let's wait and see. We are all waiting for the videos to be released and crossing our fingers! Would this mean that we might see in the future Samanta Lily andMicky Bells on the website?