Gingers and big boobs are the perfect combination for me. There are many redheads with natural big boobs that I love, but UK centerfold Sophie Coady embodies that perfection I have always looked for. Sophie Coady, 24, might be one of the top rising models in the UK. If Bethany Lily is the new Lucy Pinder, I am sure that Sophie Coady is the new Michelle Marsh. However, both ladies are they own girls and I would dare to say they have better perfect boobs. Sophie Coady starting modeling at 19 and has been captivating fans since then. Sophie gave me an exclusive interview where she revealed how she got into modeling and allow us to get to know more about her. Sophie is a very smart and funny girl with a figure that makes everybody's jaws drop. Sophie has recently advanced to the #MissBoobsRealm2015 finals in november. She has been one of the surprises in the contest, as she defeated household names such as Beshine and Emilia Bosche. Sophie's fame continues in the rise. Read the interview below to get to know more about this cute busty redhead. I am sure you will give her a standing ovation, as much as I did. She is one of my favorite busty babes now. Get ready to become a part of the #SophieHolics.
Sophie Coady says hi to BoobsRealm.com. 
BoobsRealm.com: When and why did you decide to start modeling?
Sophie Coady: My friend actually coaxed me into posting on the nuts magazine website when that was still going… Just for fun! And within an hour the editor contacted me asking to put me in the mag! I realised I had potential just then and carried it on! It's been an amazing journey that's taken me all over the world!
BoobsRealm.com: How difficult was to pose topless the first time you did it? How is it now?
Sophie Coady: I'm sure everyone says this but I'm just super comfortable being naked. My first shoot was such a great experience that it really just made me want to prance around naked more often!
BoobsRealm.com: What is your bra size? When did your breasts start to grow? How was it
back then?
Sophie Coady: I dip between a 32J and a 32G depending which company makes the bra. There are far too many variables once your boobs get past a certain size! It's a nightmare finding one that hugs them properly!
My boobs have been there as far as I can remember! 12 maybe? I know I was at least a DD by 14. My mum had no idea what to even do with me! They were growing every week! I always had a lot of attention for them growing up but I'm more of a focus on my studies kinda girl. I work super hard and have a great job. I'll always be treated differently as a lot of guys believe that big boobs means easy or dumb. It's been hard to break that stereotype. But I think I can have brains and boobs. 🙂
BoobsRealm.com: What do your friends and family think about your topless modeling career
Sophie Coady: My baby sis thinks is horrendous, we look so alike that she gets confused for me when she's out….. On the upside she usually gets a free drink out of it.My poor dad gets a bit of stick at work but him and my mum kinda expected it with the sheer size of my boobs and my bubbly personality. They're happy for me! It's taken me all over the world and I've met some awesome people through doing it!
First time I would say I would bang Pikachu!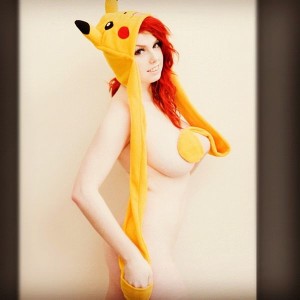 BoobsRealm.com: You have not posed in quite some time and your own site sophiecoady.com
has not launch yet. What are the plans? Will you model full-time?
Sophie Coady: I literally have to finish off my content with UKCentrefolds and Damien Morley to get my website up and running… But I've just been so hectic with my Career and moving to London I haven't had 5 minutes to catch up with him! It's in the pipeline! Don't worry!
As for full time…. Probably not… Even the most famous glamour girls struggle to make a living off this…. And looks don't last forever. I wanna be young…. Have fun and get my tits out while it doesn't matter! But I want a real career to fall back on when all the chaos is over.
Plus I think my SophieHolics kinda like the suspense. 😉
BoobsRealm.com: We saw you some time ago hanging around with another busty wonder,
Bethany Lily, how did you meet her? Is there a sort of hot girls with big
breasts secret society down there in the UK? Hehe Who has bigger breasts?
Sophie Coady: Beth is an absolute Babe! We actually met at a Model Party and got on like a house on fire!
Damien Morley is basically the owner of the hot girls society he is 2015's Hefner and I absolutely adore him. He runs Beth's site and that's who's in the process of doing mine too. Me and Beth definitely want to shoot together soon and go on more adventures with shopping and cocktails. And I couldn't say who's boobs are bigger. Let's be honest we're both pretty blessed.
Damien Morley's photo of Sophie for sophiecoady.com.. A photoshoot with Beth Lily would be a dream for big boobs lovers!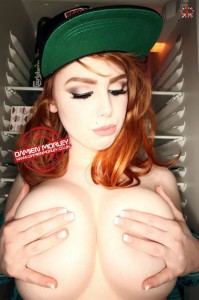 BoobsRealm.com: What do you do when you are not modeling? What are your plans
short-term and long-term?
Sophie Coady: When I'm not modelling I'm working hard on my career or promoting my modelling work….
That or laying on my couch naked playing PS4.
I have absolutely no plans besides travelling a lot and making money. That's the ultimate for everyone though? Right?
BoobsRealm.com: What are the biggest blessing and curses of having big breasts?
Sophie Coady: Biggest blessing? Having somewhere to put your beer.  Biggest curse? Finding sexy underwear that actually fits… Such a chore.
Sophie shares her magnificent body with her fans. Follow her @sophie_coady

BoobsRealm.com: Was high school fun or boring? Why?
Sophie Coady: High School for me was pretty bland! I just worked super hard. A little Nerdy really!
BoobsRealm.com: Do you have a boyfriend? What does a guy need to do to get the heart
of such beautiful lady?
Sophie Coady: Honestly? Insightfulness I really enjoy a man who can read me. Who I can communicate with without a single word.
And Humour. He's gotta be the funniest person in the room.
BoobsRealm.com: If you could write a book or shoot a movie about yourself what would
be the title and the tag line?
Sophie Coady: It would just be a curious mess of my clumsy awkward existence. Hahaha. But I think it would be some sort of slapstick comedy one of those films that's unintentionally funny, kinda like me. I'm an absolute calamity. Calamity Coady hahahah.
BoobsRealm.com: If you could have a super power, what would it be? Why?
Sophie Coady: Super Power?! Ok so if I could have a time control thing that'd be awesome. Stop time, rewind time and forward it. Cause I'm literally late for everything. Hahaha.
BoobsRealm.com: You have gotten many fans following on twitter and voting for you on the #MissBoobsRealm2015 first round. Probably many fans just found out about you. How do you take the fact that you are the goddess for many men around the world?
Sophie Coady: I love it! I had no idea I had so much support! I love you guys! As for being a goddess…. Well I suppose I knew that.
BoobsRealm.com: Have you ever watched porn? What is your take on it?
Sophie Coady: Who doesn't watch porn… Really? If you don't watch porn. Take a moment out of your day…. And watch it.
Then book a week off work and watch it some more. Instant life improvement. You're welcome.
BoobsRealm.com: What are your favorites:
–    Food: Mussels in white wine and Garlic sauce. No fucks given that's the best fuckin food ever.
–    Tv show: The Mighty Boosh or Mr. Robot.
–    Vacation's place: India, Kerala or LA
–    Drink: Tom Collins
–    Website: The come Up BMX.
–    Guilty pleasure: Peanut Butter and Marmite on toast. I know. Don't even judge me. It's incredible.
– Sex position: The Tolkien. I bend over and They take over 9 hours to destroy the ring. ………. I'm kidding.
I think the perfect vacation place would be Sophie's mountains what do you think?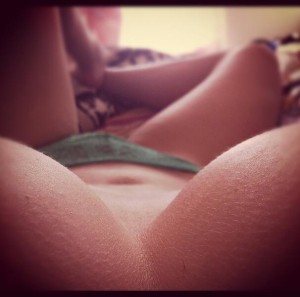 BoobsRealm.com: Can you share something that people would not imagine about you? Any
secret talent? Or something crazy you have done that nobody would believe?
Sophie Coady: There is nothing I could do that nobody would believe. I'm definitely the wildcat of my friends. Haha, But secret talents? I paint. Like a lot… And have a huge art collection of some great works. I'm not a bad singer either. I like to make an example of myself which usually ends up with people telling me I should be in theatre. Haha.
BoobsRealm.com: Is there anything you would like to tell the fans reading the interview?
Sophie Coady: Go follow me on all my shit if you're not already. I get my boobs out and say a lotta controversial shit.
@Sophie_coady – twitter/Instagram
Enjoy more Sophie… I added captions to each photo, like in the old times.. Sophie Coady is fucking awesome!

Sophie on the perfect stripper attire
Rebel Sophie makes me hate that mug!

 

The boob is alive!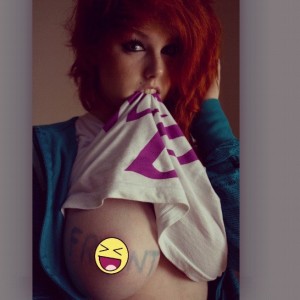 Sophie sent me more photos for BoobsRealm.com and the fans. All of them are perfect, so it is my duty to share them with you!
That was actually a big piece of paper


Seems that Sophie needs us to give her a hand… or maybe four!

Always smiley. Us, too!
Now a favorite to win #MissBoobsRealm2015


And more Sophie, because we can't have enough!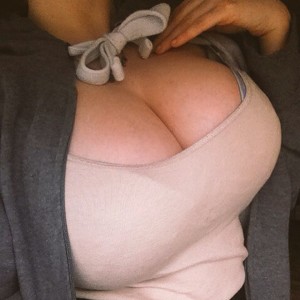 She may get mad if I write what comes to my mind!!
Huge pair …of sun glasses!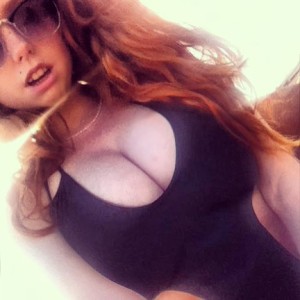 Somebody told me she is busty and prettier version of Taylor Swift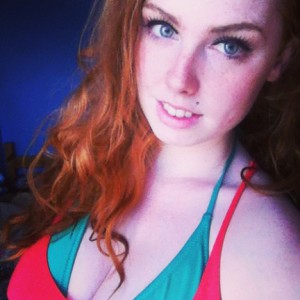 Sophie Coady's big boobs and pussy -literally-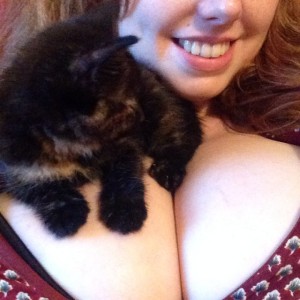 Legendary selfie!