Today I saw heaven! I have seen many busty blondes who happen to be pretty; however, Irene Nell just blew my mind. This South African goddess is really a bombshell. She is a South African celebrity and rugby enthusiast. Check her site http://betweentherucks.com/
In BoobsRealm.com we love big boobs, but this girl has a doll face. I can spend hours talking about how great she looks, but a picture speaks louder than a thousand words. So enjoy these pictures!! – More soon, as I am infatuated!!!
Note: I find this girl a lot hotter than Kate Upton.. do you agree?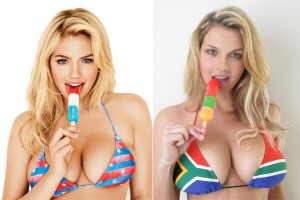 For your viewing pleasure!!!