I always wanted to write this post, but some guys told me to refrain from it as it may rub some people the wrong way. However, after Stoya made headlines accusing pornstar turned-celebrity James Deen of rape, I think I can jump on the bandwagon and post about what I never agreed with regarding James.
First and foremost, I have nothing against James Deen. I actually spoke for a few seconds with him at the AVNs and he seemed to be a very nice guy. Having said that, first let me get to the Stoya's allegations to then go to my personal opinion on James Deen "feminism".
Stoya tweeted yesterday:
James Deen held me down and fucked me while I said no, stop, used my safeword. I just can't nod and smile when people bring him up anymore.

— Stoya (@stoya) November 28, 2015
Stoya was really serious and had a lot of courage by breaking her silence. Her tweet not only broke the internet, but also destroyed the "good guy" aura that James Deen had.
Rumor is that Jenna Doll walked out of set after finding out she was doing an interracial scene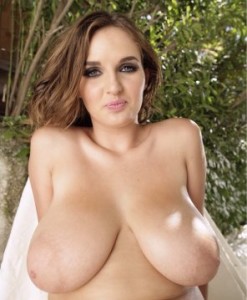 Let's consider that James Deen was deemed as the main reason why women started to watch more porn in recent years. He was the pretty boy, great fucker and good guy/bad guy most women dream of. 24 hours after the tweet, James Deen has became "a monster" in the public eye. Evil Angel and Kink have cut ties with the actor and more backlash is expected in the coming day. It is funny that the porn industry gets so much crap from people, but it may be the only industry that takes rape allegations seriously.
Having said that, let's go with why I jump on this badwagon. I know everybody will bash Deen for these recent allegations, but nobody actually interpreted his comments regarding interracial sex the way I did. James Deen was a feminist, however, he made claims disrespecting his female colleagues to be seen as a "peace and love" guy who was fighting for racial equality.
James Deen was producing scenes for his own site. He was in charge of hiring talent, thus pairing male and female performers for sex scenes. His complains were the folowing:
"Today I'm working, casting a scene for jamesdeen.com," he told me, "I let the performers know who they'll be working with and an agent tells me, 'She doesn't do interracial porn.'"
"It's irritating and disgusting and annoying. And It creates a huge problem with casting," he says. "I end up in these situations with agents where I'm trying to plan a scene and I have to say, 'Okay, one girl will be having sex with all the men and one girl will only have sex with the white men,' because there are women who have never had sex with a black man on camera and want to be paid $500 extra for it, as if it's a chore. It's racist and it's belittling and it's keeping me from making a good product and it's hurting good performers like Mickey Mod."
James Deen was going anal because some girls did not want to have sex with black guys or asked for more money, calling these girls racist.
Whether, he likes it or not, the industry sees IR as a big deal and that is why a website like Blacked.com does wonders. Girls demanded more money because IR is seen as something special: " Little White chicks being hammered by Monster Black Dicks" Girls wanted more money.. rightfully so, because IR has the potential to make more money. So he called the girls racist, but nobody was going to call him Cheap for intending to pay a girl less money for a scene that could make him higher ROI?
However, things get interesting when he shoots on female performers. The feminist guy just discredits women's opinions or rights by stating that girls would take cumshots to the face but were picky about getting a cock. I am paraphrasing the quote as the article issued in September 2015 was later edited. So based on those deleted comments, James Deen thought that pornstars should not have the right to choose who to fuck with.
For the record. I do not condone racism, but I do believe that porntars have to have a voice when choosing who they will fuck. Whatever the reason is, they should express it respectfully and not be pressured by producers. I also agree that male talent should be paid higher for IR.
James Deen fucking Anagela White ass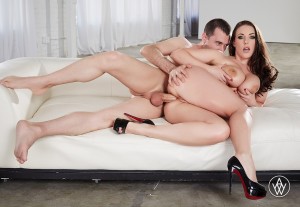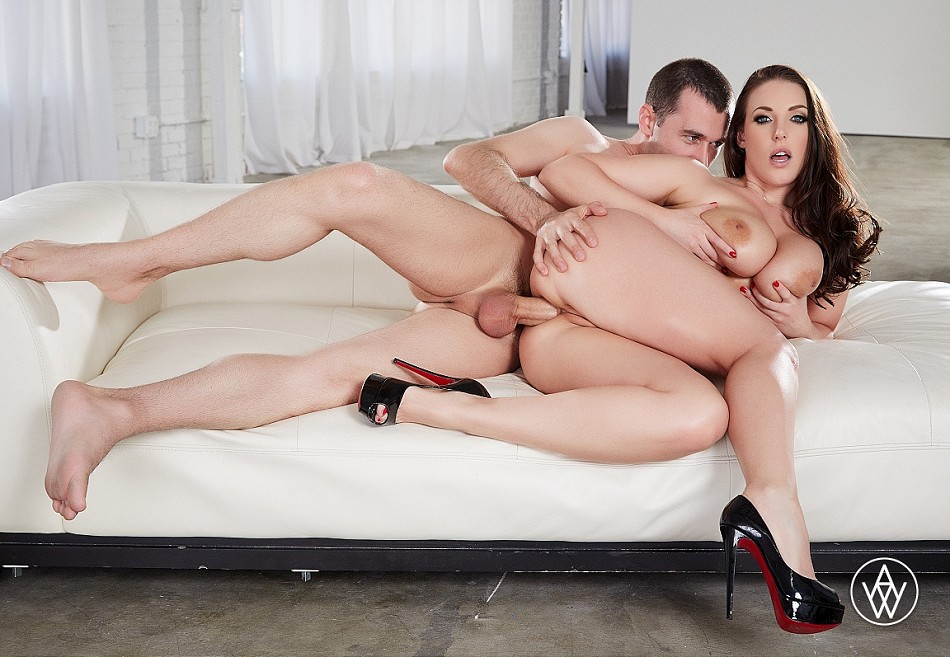 UPDATE: Pornstar Tori Lux has stated that she was another James Deen victim. Let's see how this story develops. I am sure that James may not be the only guy who acted that way. I remember that Cassandra Calogera retired after an actor injured her pussy despite she begged for him to stop.