Round of news. Mady Gio gets creamy on latest update, Joanna and Alexsis Faye keep shooting boy/girl every month and the introduction of Jazmen000 and her big naturals.
Jazmen000 is a busty girl, who looks latina, but I cannot confirm. Those big naturals make her claim a ticket for the pre-candidate list of MBR2022.
Persian princess appreciation thread
👑⌛️ @jazmen000 ⏳️👑 pic.twitter.com/AdhZRS3JMl

— ⭐️ Boob Clips ⭐️ (@boobclips) September 4, 2022
Now let's get to Alexsis Faye and Joanna Bliss. Both girls are doing hardcore. The first one exclusively for her onlyfans, the more veteran one for Scoreland.  I am glad they did, but I have not read much buzz online about them after the first two scenes of each girl came out. Is it that making hardcore content means that girls now have to do more and more b/g and then fans lose interest as they saw it all? Or is it that the fans are so excited that they do not want to bring up the topic online?
Alexsis Faye has a new hardcore at least every 2 weeks. https://onlyfans.com/alexsisfayefree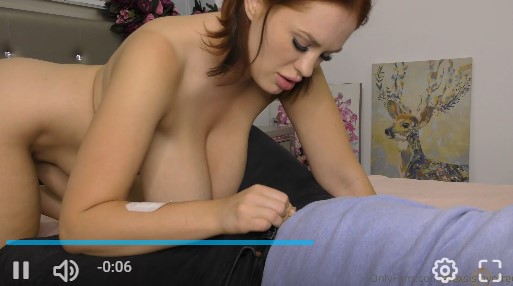 Last but certainly not least, Mady Gio keeps making cocks explode with her teases. This time, now free to show nipples anytime, she gets creamy and shows nipples in a video where she gets cream all over tits, face an mouth making us think it is our sperm covering all her body.
We censor the nipples so you still can go to Mady Gio Onlyfans. https://onlyfans.com/madygiofficial