Mady Gio teases again hardcore. An update on the Miss BoobsRealm 23 Qualifying featuring Lolosavo and a reminder that Best of Miss BoobsRealm starts next Monday.
This past Monday the Miss BoobsRealm Content Finals started and will crown the Miss BoobsRealm from the girls that have worked for our site. The winner will qualify to the Best of Miss BoobsRealm which will feature All Past Miss BoobsRealm winners and the Best Girls of each year, which for one reason or another did not get the win in the contest. I have placed Angie Faith as the best busty girl of 2023, but this is not my personal opinion. It was based on comments and messages. So now Angie will compete in the big leagues.
| | | |
| --- | --- | --- |
| Year | Miss BoobsRealm Winner | Best Busty Girl of the Year according to BoobsRealm |
| 2010 | Merilyn Sakova | Merilyn Sakova |
| 2011 | No contest | Hitomi Tanaka |
| 2012 | No contest | Siri |
| 2013 | Antonella Kahllo | Sha Rizel |
| 2014 | Antonella Kahllo | Lucie Wilde |
| 2015 | Samanta Lily | Samanta Lily |
| 2016 | Tessa Fowler | Beth Liliy |
| 2017 | Angela White | Angela White |
| 2018 | Tessa Fowler | Stacey Vandenberg |
| 2019 | Tessa Fowler | Gabbie Carter |
| 2020 | Tessa Fowler | Tessa Fowler |
| 2021 | Touki | Touki |
| 2022 | Mady Gio | Mady Gio |
| 2023 | TBD | Angie Faith (temporary) |
The Groups Are going to be the following:
| | | | | |
| --- | --- | --- | --- | --- |
| Group A | Group B | Group C | Group D | Group E |
| Merilyn Sakova (MBR 10) | Antonella Kahllo (MBR 13,14) | Samanta Lily (MBR 15) | Beth Lily (Best Girl 2016) | Angela White (MBR 17) |
| Asiri Stone (MBR Camgirl) | Lucie Wilde (Best Girl 2014) | Tessa Fowler (MBR 16,18,19,20) | Touki (MBR 21) | Yulia Nova (Best Girl Prior 2009) |
| Siri (Best Girl 2012) | Mady Gio (MBR 2022) | Hitomi Tanaka (Best Girl 2011) | Sha Rizel (Best Girl 2013) | Stacey Vandenberg (Best Girl 2018) |
| Ala Passtel (MBR Unnoficial Legend) | Gabbie Carter (Best Girl 2019) | Yonia (2022 fan voting) | Angie Faith (Honorary addition) | MISS BOOBSREALM CONTENT WINNER |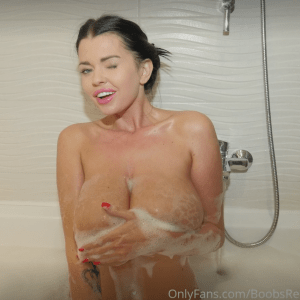 Time to go to Lolosavo who could have been the best busty girl of 2021 should she had not gotten the breast reduction. As she is active in 2023, she has been entered despite the vocal complains by many fans. However, Lolosavo has won already her group by a landslide. Does it mean that fans still like her despite the BR. Or does it mean that they have voted due to Nostalgia, thus to avoid nostalgia the main Miss BoobsRealm requires the interference of a Committee? Just food for thought.
Nostalgia misconstrue our memories.
The main event of the day. Mady Gio teases and teases the upcoming hardcore. I do not want to spoil anything, but while I encourage you to go buy her content, as it is my duty here when promoting a girl. I do not thnk she will deserve the MBR23. While she is doing what we always wanted her to do, the execution has gotten her negative reactions. Despite of what many of you may think or bitch about, she has been getting X-pac heat ( a wrestling reference) Should Yonia be active in 2023 -and as much as in 2022- she would have been the rightfully MBR23; however,  timing is everything. Just ask Lucie Wilde about MR2014.
While I wish Mady the best and that she can make the most out of this and save her money, just as I predicted this, I just hope  she is not been taken advantage of by a guy who could be using her money and fucking her in a regular basis. Yes, there is no way those photos exist and there is no full hardcore. She is just milking it step by step.
I really hope to be wrong, but I have been in touch with several girls who make the same mistake. They meet a BBC who takes their money and has sex with them "as a business" then the girl pays for clothes, housing etc and then the guy leaves. Girl gets depressed and then regrets the whole thing and tries to take down all the content blaming everyone in the world for having purchased it.
https://onlyfans.com/madygiofficial