Hello guys. I hope you all have enjoyed my interview with Tessa Fowler. You can checl more of this 22 years-old busty doll on her own site TessaFowler.com The following week I would not be on hand, or at least will be only posting at night. I will be attending Qwebec for the first time to meet other Webmasters and find new opportunities to share with you, Big Boob Lovers, the best websites and models. Who knows, maybe I find some busty girls there and I can feature them here!!!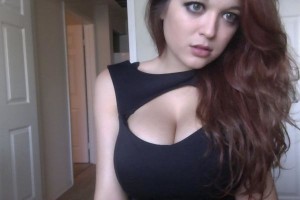 This round of news and rumors starts with Viola Baileys. The beautiful Latvian has been shooting like crazy for Pierre Woodman. The euro porn king has told us to mark one date on our calendar. Sunday August 10. Why? Because Viola Bailey's second hardcore porn -anal included- will be released. The better news is that Viola has many more vids and rumors say that there are vids with other guy than his boyfriend -probably Pierre- and even a 2 on 1. However, these two are speculation. Just don't forget to check Pierre Woodman site on Sunday.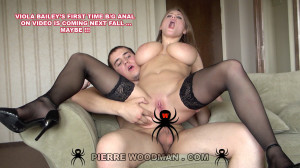 Many of you can't let Tanya Song go. Well, BoobsRealm.com talked to Tanya and she told me that she has no plans to return modeling. She was considering it some months ago, not because she wanted to, but for economic reasons. However, fortunately for her and unfortunately for the fans, she has found a – great job and will not return to modeling-  So let's just keep in our memories the good times she gave us. Here a sample of her Scoreland work
Lucy Wilde's situation is still a enigma. According to some sources Lucie is in theory active, as she still is a part of the model agency she is working for. Lucie is scheduled to work for a big site next week, but there has yet to be a confirmation from her agent. BoobsRealm.com tried to reach the agent multiple times , but she is not answering the e-mails nor the calls. So ffar, please enjoy her extreme poundings on legalporno.com and great job for ddfbusty.com
Merilyn Sakova is doing ocasional camshows on MFC. But the story today is something she told me some years ago, but I never stated here. Do you remember the famous titfuck scene she did with a dildo? Well, the dick was a stunt dick, but the person who had it attached was actually a man. Yeah so in reality we can say that Merilyn got titfucked by a guy in two different scenes. Enjoy them on her site bustymerilyn.com
French perv and big boob lover Cel from XX-Cel shared with BoobsRealm.com some previews of the girls he has recently shot. Here some some of them who would become your favorites.
I know you are all familiar with Kelly Madison and his lucky hubby Ryan. Did you know that Kelly allows him to fuck any girl he wants to? Do you know that Ryan has allowed Kelly to do the same with other guys, but in contrast, she has chosen just to be with his man? Show some love to the most sex active couple on the internet on pornfidelity.com