Welcome to the second round. This time only 1 girl will advance to the final: The girls in Group D are: Angel Dust Baby, Katie Thornton, KatteLovely, Keisha Grey, Leah Gotti, Nekane, Rion, September Carrino, Sha Rizel and Suzie Sun.
Rules:
Voting starts December 12th and ends December 25th.
Overall fan vote will have a weight of 2. Committee members vote will have a weight of 1 each.
Committee members -who already voted in the 1st round- are two producers Cel from XX-Cel and NaughtyBoy, who are experts in Big Boobs, 2 long-time contributors to the blog and myself.
The reason why the Committee exists is to avoid incidents that took place in the last couple of years when some fans used VPN's, fake e-mails and other tricks to favourite certain models.
Top girl in each group advances to the FINAL ROUND. The top 12 most voted girls in the 12 groups who do not qualify directly to the FINAL ROUND will go to a redemption round -1-week-long-. The winner of that round advances to the FINAL.

The overall winner competition receives $350

.
Note: Ca Uk has contributed to the blog for years; however, he has been MIA for a month. He told me his health was not good. I ask you to send him good vibes and wish that he is ok.
Winner of Fan voting: Rion. Please go to to find out who Qualified to the FINAL and who to the Redemption Round considering fans voting and Committee voting. Find out HERE
Angel Dust Baby: There is a lot of buzz for Angel Dust Baby. Producers have asked about her. Former Miss Boobs Realm Antonella Kahllo said that AngelDustBaby had the most perfect tits she has ever seen. Angel Dust Baby took a hiatus some time ago, but is back on webcam on MFC. Her innocent young looks makes you feel guilty of jerking off to her. But trust me, she is legal and she has even done hardcore videos.
Katie Thornton: Katie Thornton needs no introduction. The big-titty British model will not cross the hardcore line; however, she did some interesting scenes with a cock this year. She is a regular on DDFbusty.
KatteLovely: One of the girls that received the most fan support in the previous round. This perfect blonde screams SUPERSTAR all over her big natural tits. What a perfect girl!! Without a doubt a great surprise in this contest.
 Keisha Grey: A top new pornstar that was discovered by FTV. She then proceed to do it all in porn.
Leah Gotti: It was sad to see her go, but Leah Gotti left us with a great collection of porn scenes. While she is not a huge tits girl, she proves that a pretty girl with big enough titties is enough and looks way better than average girls with giant udders. Leah Gotti might have been the little princess of porn.
Nekane: The busty Spanish had a great year. She has been in many top porn sites. Nekane came back prettier than ever and sluttier than ever.  She surprised us when she did her first anal and DP for Woodman. We need Nekane to stay in porn!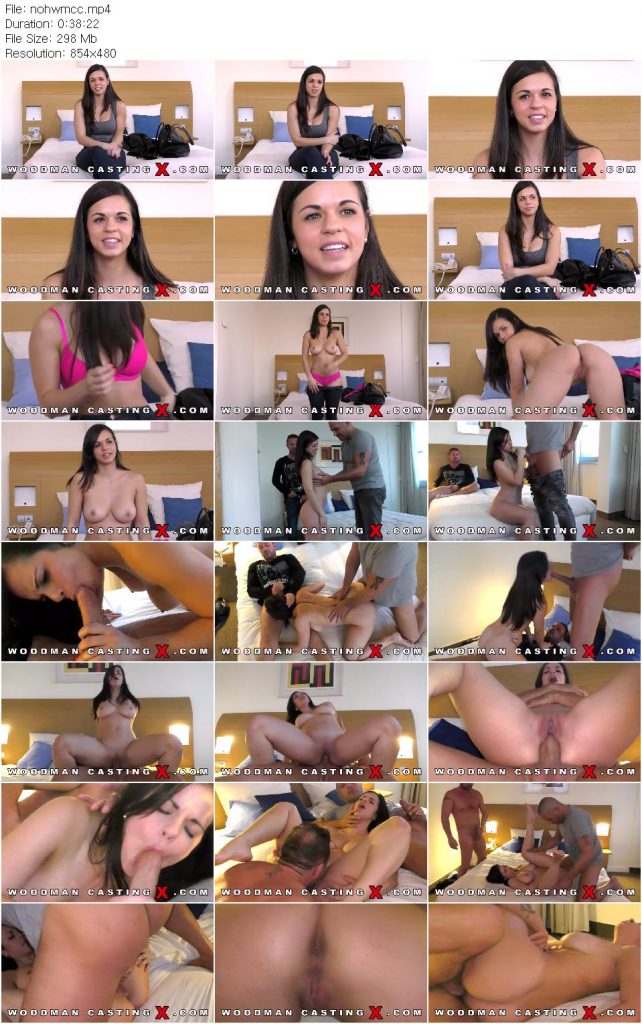 Rion: Another fan favorite Rion -the former Shion Utsunomiya- is one of the top Japanese pornstars. This big-titty girl does not stop. She changed her name, but her appetite for sex remains the same!
September Carrino: September officially retired i early October. A legend left us, but the big boobs memories remain with us. Our hearts and cocks appreciate everything September Carrino and her giant non-stop growing tits did for us. She became a pivotal model for Pinupfiles
Sha Rizel: She was considered the new Yulia Nova. However, Sha Rizel got married and had a baby, which in addition to some personal reasons, did not allow her to fully-explode as a top busty girl. While her beauty and the awesomeness of her tits is undeniable, we all need more Sha Rizel. Maybe 2017 is the year when the 2013 rookie of the year becomes a legend. She has been shooting for Scoreland and Milena Velba.
Suzie Sun: The girl on the featured pic of this post is Suzie Sun, who was supposed to fill Lucie Wilde's shows; however, the Brno native decided to quit hardcore porn and look for greener pastures in topless modeling. Suzie Sun left us a short but great collection of scenes. She did work for Scoreland, DDfbusty, Bangbros, XX-cel, Czech Casting, FakeVan and CzechHitchhikers.