Fans love contest. We have run Miss BoobsRealm in 2010 and then 2013-2022. There was a Miss BoobsRealm Cam Girl once and in 2023 we will have the Miss BoobsRealm Legend. We will run one very important MissBoobsRealm: Miss BoobsRealm Content. A content exclusive for the girls that trusted BoobsRealm and shot content for us.
Miss BoobsRealm Content
Boobsrealm has worked with 20 girls since 2019 until 2022. One girl has not debuted yet and she is non-busty Anastasia. However, the other 19 are already on the site. Alice Brookes is a common guest thanks to The Infinite Curves.  It is fair to say that we have had many Miss Boobsrealm but it is important to have our own, one that represents the brand.
Who could she be?
I know fans will have their favorite Many who will vote may have either not seen the content or may not have seen much of the less famous girls. However, there are some girls that could clearly represent the MissBoobsrealm brand.
Sha Rizel: She did her first and only boob grab for BoobsRealm. All the other sites offered, but BoobsRealm was the winner because of trust.
Katie Savannah: She is the girl with most videos and the girl who might be the one that has been the face of Boobsrealm on social media.
Busty Kait: The true debutant. Kait had some buzz around her for a while before shwoing topless. BoobsRealm has been her only venture into topless and nude besides her onlyfans.
Katya P: Our masked friend is in no other website except BoobsRealm. No social media, no onlyfans.
Lana Kendrick: THREE Boobs grab videos that were very sucesful
Demy Blaze: She did some massage videos for Daktari and Score, but for BoobsRealm we got a bit less delicate and I grabbed her giant juggs while I could not believe how heavy those things were.
Katie Savannah did a titfuck for her Onlyfans on PPV (ask her here and tell her you came from BoobsRealm)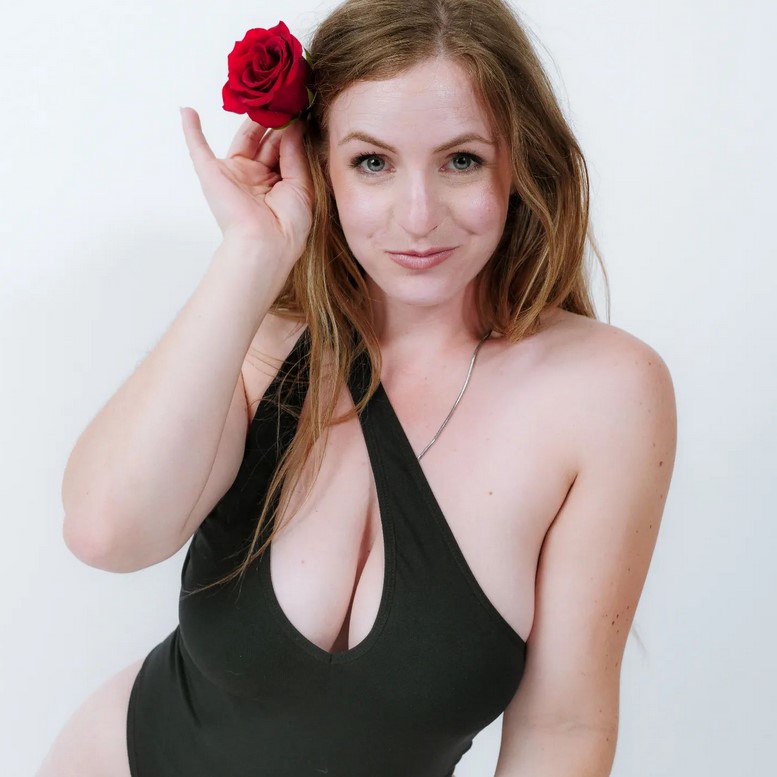 The Groups and the Voting
Due to name recognition a final might be between Demmy, Sha, Lana, katerina and Maria Body. However, I have split them into categories.
First Manhandling: Girls who got their first Boob grab videos, which became the calling card for BoobsRealm content
Solo Only: Girls who did either topless or full nude.
Boy/Girl: Girls who performed from BJ to anal!
Remote: the Girls that during and after Covid shot videos from their homes.
Debutants: Girls who made their first producer shoot or debut at all for BoobsRealm. Meghan did some BJ  but she qualifies as debutant.
Voting Starts Wendesday 28th of December. Fans will be able to win 1-month FREE Subscription. You will be able to leave your e-mail to win the Subscription.
| | | | | |
| --- | --- | --- | --- | --- |
| A- First Manhandling | B – Solo Only | C – B/G | D – Remote | E – Debutants |
| Sha Rizel | Alice Brookes | Lana Blanc | Louise Bordeaux | Katie Savannah |
| Lana Kendrick | Cara Ruby | MissFortune | TheDroHoe | Meghan Montblanc |
| Demmy Blaze | Maria Body | Goddess Arianna | MissChillabit | Busty Kait |
| Hanna Orio | Katerina Hartlova | Nina Nightbloom | Rachel Aldana | Katya P |
The winner, runner-up and third place may qualify to the MissBoobsRealm Legend (Sha, Demmy, Lana Kendrick, Maria, katerina, Rachel Aldana are already qualified)
Watch the Content at 45% OFF