The results are in! Fan voting got the expected results. Fan voting was more diverse. This is the first time ever that one winner in fan voting does not advance to the finals.  I post each Committee Member's votes and comments, then the fan voting results along with the final scores. Voting in The Finals Start later today and ends Jan 2nd.
The first girl got 2 points, the second girl 1 point. In Fan voting the winner got 2 points and the runner-up 1 point.
Commitee Members
Douglas Dribbles
Semifinal 1 Group – Sigal Acon, and Whiptrax.
I have to say that while Tessa is the legend, much like booking wrestling, you can't always rely on the legend carrying the business. Sigal Acon wins this group thanks to no tattoos and actually LOOKS the role. Whiptrax got a vote just to not give it to Tessa.
Semifinal 2 Group – Winter Pierzina, and Sha Rizel.
My friendship with JC ends with these comments. Winter Pierzina is just… Stunning. Even my wife said that. She's welcome here in our bed. Victory? Hahaha. Previously I didn't really see it that much. She's got it all. Sha Rizel is no doubt in the wrong group. If she was in Semifinal 1… She'd get first place.
Semifinal 3 Group – Yonia, and Angel Peach.
Yonia is what might be the definition of TOTAL PACKAGE. Time will obviously tell the tale. Angel Peach is quite the looker. Damn. And poor Holly Garner and Katerina Hartlova… Would have been first place each in a different group!
Semifinal 4 Group – Wettmelons, and Sarah Bustani.
Wettmelons is a dream scenario. Everything is in the right place. A favorite of mine currently. And Sarah Bustani, that cute as a button face and freckles… And those juggs! Damn.
And like previously I asked my wife her opinions too. And why? Because she knows what I like and she KNOWS what she likes. And she was giddy with joy that "NO ASIANS" made it. She's now packed her bags and will be leaving shortly. For those HATEFUL COMMENTS. Hahaha. Listen the truth is this, find yourself a cute lady with big boobs that likes the ladies too, and then get yourself a good job. Then meet some REALLY DYNAMIC and special people like my equally evil twin "S", and then life is good even when every single other aspect is bad. Trust me on that.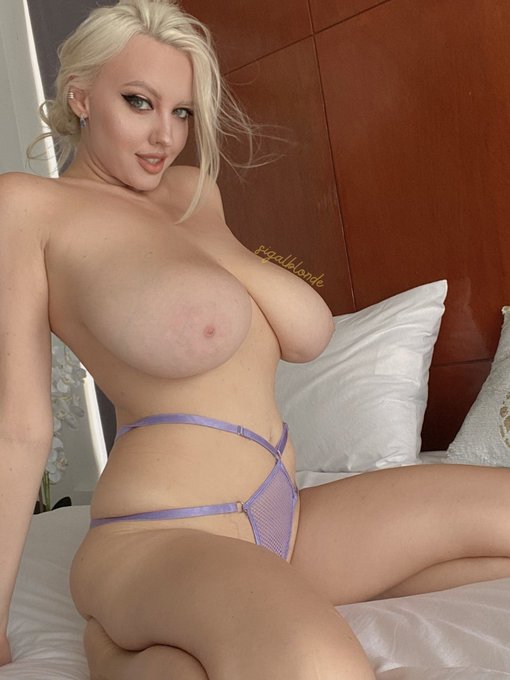 Sam
MissBoobsRealm SemiFinal 1
2 Sigal Acon
I love Sigal's breasts and I love how she flawlessly oozes sexuality
in all of her photos. Truly the best of the pack.
1 Tessa Fowler
Tessa is always very creative and pushing her boundaries now that she
is predominantly on OnlyFans. Still has those phenomenal breasts and
still very very sexy.
MissBoobsRealm SemiFinal 2
2 Skylor Mori
Skylor is the cutest newcomer this year. Fresh faced, slim build and
full of potential!
1 Cheryl Blossom
The biggest and best boobs of the competition!
MissBoobsRealm SemiFinal 3
2 Katerina Hartlova
Katerina is still the prettiest busty woman in porn/glamour even in
her MILF years!
1 ImJennica
I can not get over how perfectly curvy and busty ImJennica is!
MissBoobsRealm SemiFinal 4
2 Wettmelons
With a face reveal proves that she is as pretty as her perfect body,
Wettmelons definitely deserves 2-points. Unbelievably sexy, it's hard
to believe she does it all on camera and loving it too!
1 Mady Gio
I wish I could have given Mady 2-points because she's also had an
amazing year, finally revealing her luscious breasts and smooth curves
for us all to enjoy.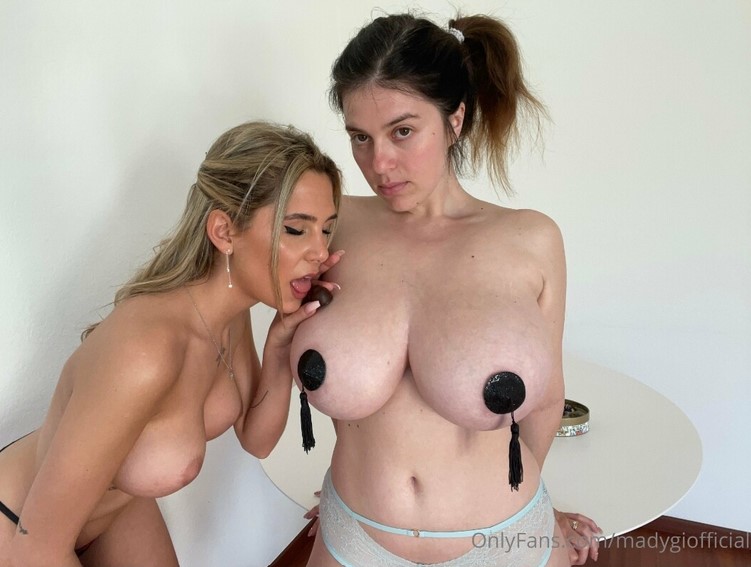 Niners
Group 1
A) Tessa
B) Luna
There's very little about Tessa that can be said that hasn't been said before. There's a reason why she has such an ardent fanbase: 10 years in she's still captivating busty fans all over the world, her body is still in prime form and she absolutely loves what she does. While her output may not be at the same level as it was last year, the quality of her content alone warrants her earning the top spot in this semifinal. Absolute All-timer.
The second spot goes Luna, who has been a mainstay in this contest and among busty fans for years and deservedly so. Luna was able to come out on top in a murder's row of a group (Busty Ema, Mysti C,Natasha Nice, Cassie0pia and Nadine) and in my opinion, she's still even slightly underrated! That is just a testament to how much the fans truly appreciate her presence and why she's absolutely one of the best models in the contest. In this case though, it happens to be the bad luck of the draw because there are only a few women left in the contest that I'd put over her. Unfortunately, Tessa happens to be one of those women.
Group 2
A) Cheryl Blossom
B) Vixen Virago
As is the case with most of these groups, you have legends duking it out to see who will reign supreme which has made voting unbelievably hard but I went with Cheryl and Vixen as my top two. Both have already established themselves as models that people will still be mentioning ten years from now. Vixen's tits to waist ratio rivals some of the best that have ever done it, but Cheryl has cemented GOAT status for many people and this year only elevated that perception. That's why she gets the number one spot.
Group 3
A) Yonia
B) Holly Garner
Before this contest began, it was apparent that the winner would come down to about 8 – 10 girls that could really take the crown, and Yonia is without question one of those women. The minute she made her debut, the fans let it be known that the gauntlet was thrown down and she was coming for the crown. She hasn't disappointed at all, but I just hope her career is long one and isn't truncated like so many other models whom we thought were the second coming. Holly is nothing to sneeze at either though, as she is an incredible model that seems willing to pick up that PUF mantle that's been vacated. A wonderful combination of Emily Born and Sarah Nicola Randall. She gets the number 2 spot
Group 4
A) Mady Gio
B) Sarah Bustani
It's a rarity that something can actually live up to the hype when it's reached stratospheric levels whether it be in sports, movies, or any other avenue. Fans have been waiting years for this very moment and speculating how spectacular Mady's body would be and boy did she deliver. I think sometimes we get caught up in trying to find that next big thing, some warranted others a stretch, that responses get a little muted when those expectations aren't met. But when they do hit with models, it illuminates how truly special they are in comparison. Models with a physique this exceptional only come around so often (as we can all attest to by some of the ladies that we still talk about all these years later), so we better enjoy it while we can because we all know this could be very short lived. In second place, I have Sarah. She has made a stunning debut this year and I expect big things from her in the coming future and to make even more headway. Breathtaking chest that is deserving of every vote she gets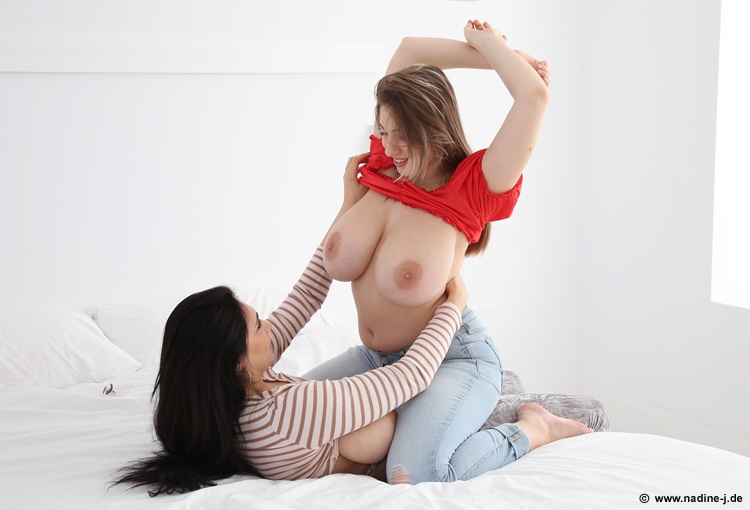 BoobsRealm
Semifinal 1: Sigal Acon is the most complete girl in this group and maybe in the whole competition. Sarah White has what it takes to potentially be the next Karina Hart. Luna was almost my second choice but she was not that active this year. Tessa has been doing the same and it was more stale.
Semifinal 2: Sha Rizel has the most spectacular boobs and is the most consistent in creating contest, considering the issues in Ukraine.  Winter Pierzina was my second choice as she looks as stunning as she always has. She is creative in her content and her tits are very firm despite having already 2 kids. Skylor and Vixen Virago were close. Skylor is the breakout star of 2022 as she is a universally loved girl.
Semifinal 3: Yonia won for me. Despite not doing much, she did enough to be the last real model. Vanessa Lovell was my second choice. She is stunning and has amazing tits. Katerina was close third as she never disappoints despite having been ther efor over 15 years and always looking great.
Semifinal 4: Mady Gio is the most talked about in 2022 and she did the most anticipated topless of the last 2 years. Sarah Bustani was my runner-up as this girl could be a huge star in 2023. A very rare combination of a pretty babyface and huge tits.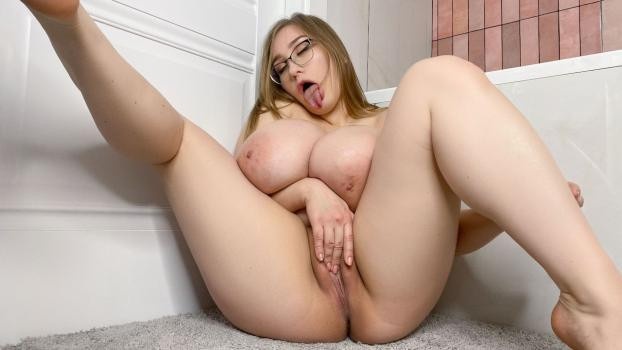 Fan Voting.
Fans picked Tessa, Cheryl, Yonia and Mady.
Final Score
Fan voting and some extra points fro the Committee consolidated the advance to the finals for Cheryl, Yonia and Mady. However, Committee Members agreed that Sigal Acon was the better girl versus Tessa Fowler.
Semifinal 1: Sigal Acon: 6 points. Tessa Fowler 5 points: Luna Amor: 2 points. Sarah White and Whiptrax 1 point each.
Semifinal 2: Cheryl Blossom 5 points. Sha Rizel 4 points, Skylor Mori 2 points and Vixen Virago 1 point.
Semifinal 3: Yonia 8 points, Katerina Hartlova 3 points, Vanessa Lovell, Angel Peach and ImJennica 1 point each.
Semifinal 4: Mady Gio 7 points, Wettmelons and Sarah Bustani 4 points each.