MissBoobsRealm2021 is over and busty French-Canadian newcomer Touki won it for the first time. Most fans are happy, but others think Tessa or Cheryl should have won. However, I think the post that lists all MissBoobsRealm winners througout the years is what has been "controversial". Check out here. This post will provide you anecdotes, facts and stories never told before about what happened in the contests and behind-the-scenes. In a post on Wednesday you will see WHO I think should have been MissBoobsRealm from 2010 to 2021.
Below some interesting stories from each year.
The 2010 edition featured girls who were active in the past 5-10 years. The contest had an all star line-up. Merilyn Sakova won despite not having social media, but Danielle FTV came as a runner-up.
The 2010 contest was supposed to be one-off contest. It brought traffic from 2k people per day to 10k.
Merilyn Sakova did a post coronation interview.
In 2013 twitter played a part to bring virtual unknown Vodka Jane as the runner-up behind Antonella Kahllo who promoted the contest on her MFC show every day.
In 2013 Siri mentioned having fans vote everyday would be unfair as some girls had crazy obsessed fans who would make their girls advance leaving behind more deserving girls with no social media. I did not understand why some men would be that obsessed. I did after. She was right.
The 2014 edition had a specific website and a forum. People had to be registered to be able to vote.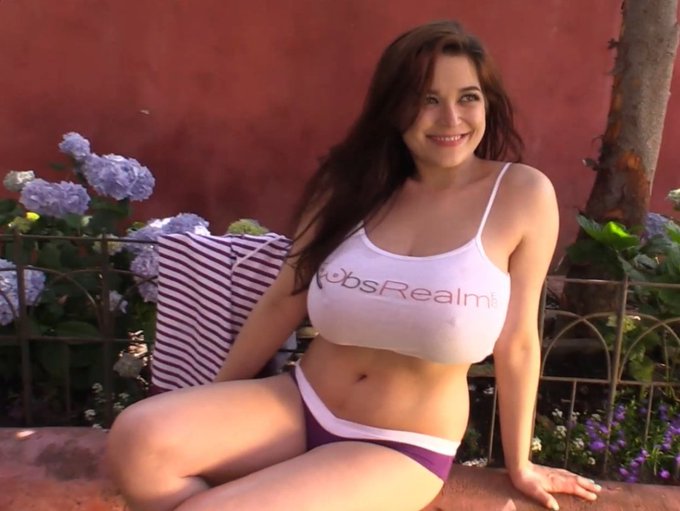 In 2014 Antonella Kahllo fans cheated creating fake e-mails to vote. I took out those votes but still she got in a virtual draw with the biggest star of the year Lucie Wilde.
DDFbusty who run the Lucie Wilde twitter, tweeted the contest after it was over.
Antonella Kahllo received $400 and one fan received $50, which he requested to be sent to Antonella.
Lucie Wilde, as per her agent's words, retired thinking no one gave a damn about her boobs as she had low self-esteem. I always wonder until this day what would have happened if she would have won and received $400 without moving a finger. Would have she realized fans cared and liked her?
Antonella Khallo won by 1 vote in a sudden death voting.
In 2015, after winning 2 times Antonella Kahllo requested to be excluded to give the chance to other girls. Samanta Lily won that year.
In 2015 newcomer Beth Lily was featured on Playboy magazine. The article -offline, but retrieved thanks to Waybackmachine- wrongly stated that Beth was declared Miss BoobsRealm 2015, when the contest was about to start.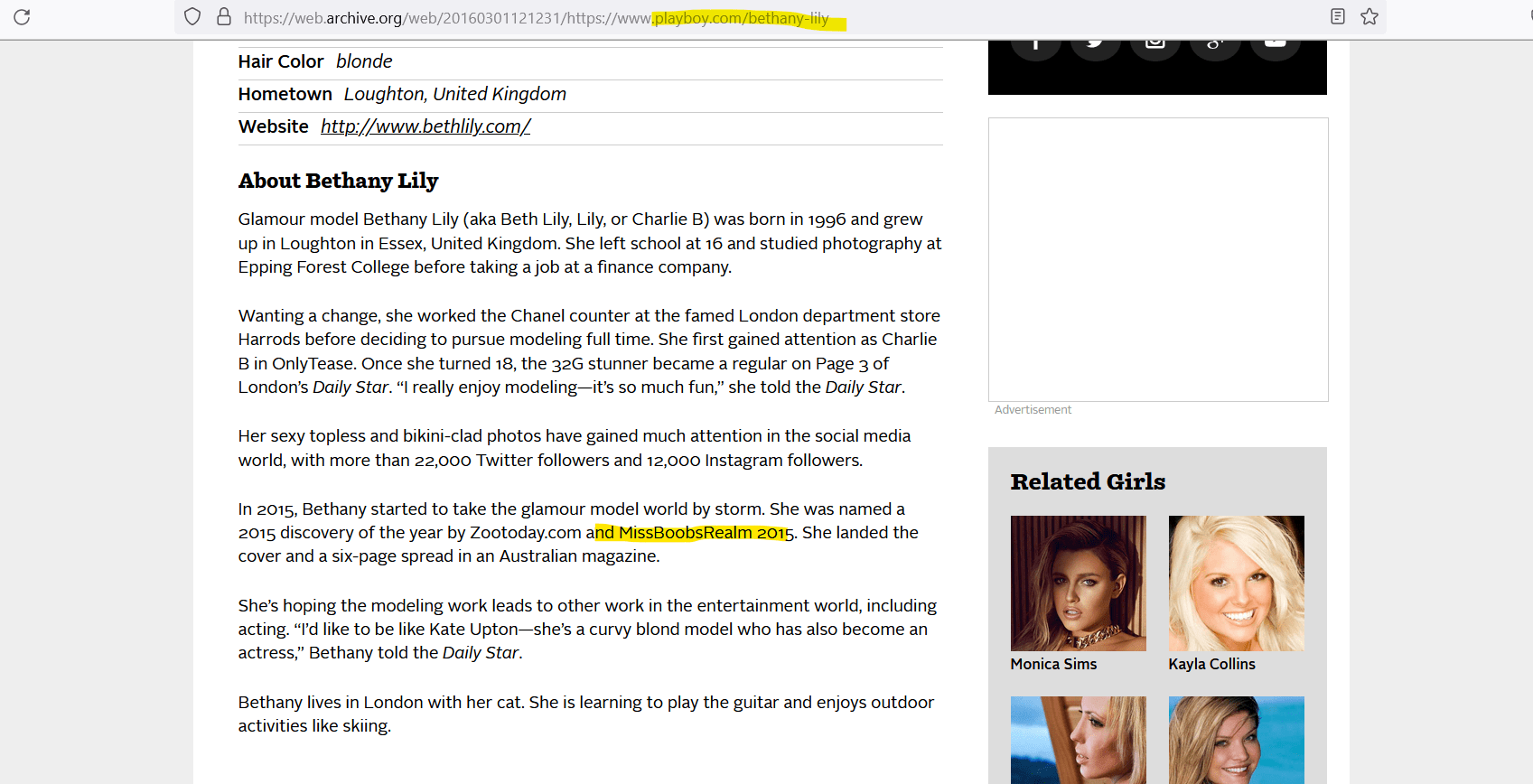 In 2016 Antonella Kahllo was placed in the same group as Beth Lily. A post coming from 4chan allowed Beth advance to the semifinals. However, in revenge Antonella's fans voted for other girls leaving out Beth the fan favorite destined to win that year out of the finals.
Coincidentally after the elimination of Antonella Khallo in 2015 and 2016 IG accounts of Beth Lily and Samanta Lily were reported several times, getting them deleted. Some of her fans left disparaging comments towards them on this blog and on their social media profiles. I confirmed this by talking to both of them.
 The committee was implement in 2017 to avoid more fan hijacking.
In 2019 Tessa Fowler and Gabbie Carter were tied but fan voting favoured Tessa.
Contrary to what some believe Pinupfiles was never in the Committee' however, they sponsored part of the prizes in 2 years.
Prior Committee members include Cel from XX-Cel and Nottyboy.
Every year until 2020 there was a girl who requested to be taken out of the contest. Amongst those girls we have: Busty Ema, Antonella Kahllo, Amanda Love, Emily Born, Maria Moore and Adiel Grech.
Historically, regardless of the duration of the contest, the girls that obtained the most votes in a single contest are: Antonella Kahllo, Lucie Wilde, Tessa Fowler, Touki and Angela White.
A contest run in 2019 saw Lucie Wilde become The People's Champion, considering that there was no hijacking Lucie Wilde was considered the girl that never won a contest that should have.
Which of these stories amazes you the most?