Today I give you insight about the trends on the fan voting on MissBoobsRealm 2022. If you are into the contest and want to know more about how fan voting goes read this. The girl on the featured post is Yonia. There is no secret in saying she is one of the favorite girls according to many fans.
I will list all the highlights so it is easier for you to comment on any of them in the comment section. Here we go.
1. Some favorites are leading their groups by getting 40% of all votes or more
2. One of the top girls of the year is last in her group
3. Faceless girls are not leading any group
4. As always, after 3 days of voting 80% of the groups have a clear winner or a trend that will not revert.
5. Only 3 groups have no clear fan voting winner and will be decided in the next few days.
6. Group D had a mistake which I have to won. Karissa Maire from Canada did not have a photo or video uploaded, so she got no votes. Adding her would affect the voting as she would start from zero while the other girls have  already 0ver 50 votes at least. As a result Karissa wil be in the 2nd round.
7. Based on the previous point the second round participants have been extended from 24 to 28 -could go to even 32- if Kira Clark is voted in the contest.
8. Committee voting will have 12 points in play. Fan voting 2 points for the Group winner.
9. Some girls who did their first hardcore in 2022 are not getting the love some fans anticipated. The younger girls are getting the votes in their respective groups
10. Girls who made it to the previous 2 finals may not qualify to the second round, unless the Committee saves them. The Committee does not know the results of the fan voting.
11. Group A had previous winners in the same Group.
12. There was not shoot offer in the price as BoobsRealm will make an official statement on February 14th about the future of shooting content.
13. BoobsRealm Onlyfans still has content already shot up to September 2024, so the next 21 ones will be covered with new exclusive content.
Becksss24 putting a fight against Mady Gio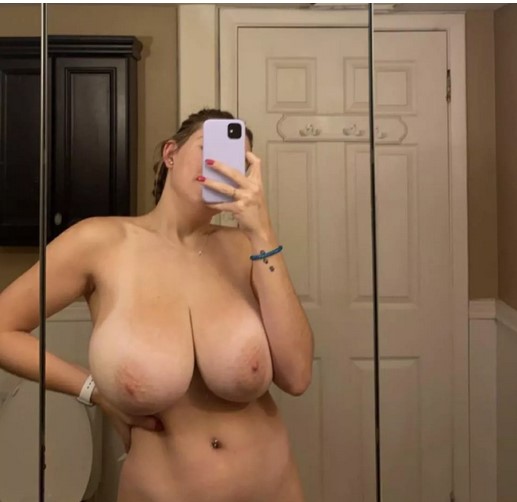 14. The Winner of MissBoobsRealm 2022 qualifies to MissBoobsRealm GOAT to take place in January and will include the MissBoobsRealm winners and the girls who were the best of each year, reagrdless of prior years fan voting. Ala Passtel, Lucie Wilde, Sha Rizel, Gabbie Carter, Stacey Vandenberg, Yulia Nova, Beth Lily, Mady Gio will compete against contest winners Antonella Kahllo, Samanta Lily, Tessa Fowler, Merilyn Sakova, Angela White and Touki.
15. Katerina Hartlova is the only girl that has been featured in all prevous 10 contests (2010 and 2013-2021). Miss BoobsRealm will be held again in 2023 and the final contest in 2024 when Boobsrealm stops.
16. Girls that do hardcore receive less votes than girls who only do topless or solo.
17. Girls who were in Qualifying rounds are getting more votes than most girls who were qualified directly.
18. There is a preference in girls that ahve posed for Producers rather than just onlyfans girls.
19. A couple of the girls I like are not going to qualify and I may not even vote for them as part of the Committee.
20. Add any question in the comment section and I will address it.
Busty Kait started the year strong but other girls have taken over the attention of big boobs fans