Year 2022 was a roller-coaster in may ways. It has shown what the future holds for the Boobs world. The End of the Big Boobs World as we know it comes in 2023. Now amateurs only do collabs and this has marked the end for producers. Read along.
How Collabs killed Real Producers
Nowadays girls reject 4-figures shoot offers because they want to own the content. They fly on their own dime to get fucked by a guy with a phone – a few are more pros- then go back home and try to make the most out of the video. We do have a handful of real producers who are benefiting by not having to spend 1 dollar to fuck hot girls such as Angela White, Lilith Jane, Sabrina Nichole or up and comers like Mila Santos, Gelluh and others.  The only way collabs work is if it is boy/girl. While it is good for fans, how long until it gets old? Producers like PUF and Score will not do collabs. Girls see no value in nude as they just fuck and it makes them more money. What happens after a year or two when they are not the flavour of the month? Lucky guys creampied them for free, they got good money and then they were replaced by younger new girls. I think the current business model of most girls is the "quick cash" business model instead of a steady business plan.
Model on Featured Image is Molly Evans on Scoreland.
The flavor of the month
We loved Touki, Lolosavo, GorillaGrip, Mati Marroni and a few others in 2022. Now they are afterthoughts as Scar Wonderland, Beckss and others take their place. What in 2023? Girls doing the same ol same ol can be done for a while. This is WWE Bruce, Dunn and VKM booking. Nobody gets really over. Now we have tons of superstars, but no real main eventer. Imagine if Tessa, Sha Rizel, Yulia Nova, Merilyn sakova would have been just busty girls in an obscure page. They would have been just underground favorites, but none of them would have been the legends they are nowadays.
The current crop of girls fucking around with amateur guys /or couples who fuck with randoms becaue it is fun does not guarantee longevity. For sure they make quick cash. But no more professionals is affecting the business. Like in wrestling, how many fans from the Golden Era are still fans? I have lost interest. Nobody gets over. Nobody becomes that relevant.
Missing the Old Days
Hitomi shamelessly shopping naked in public 😱 pic.twitter.com/eOconUnpEz

— cer_de_liis__ (@CerLiis) December 11, 2022
The last of a dying breed
I posted that Katie Savannah was the last real model, as she is the only Onlyfans girl with real modeling charimas and understand that unlike her other Onlyfans peers, modeling is more than just showing your tits to a cell phone or modeling with a dick in the mouth, Katie takes seriously her page and does not hoe-around because other girls suggest Black mamba in the private "girls chats".  However, Yonia is the REAL LAST ONE. She is the last model and is presented as a top girl. Her success in the Miss BoobsRealm 2022 shows that sometimes less is more. Yonia is so pretty that she does not need to suck 10 cocks of different sizes and colors to get over. Yonia just exist and does a good job.
We can say 100 bad things about Daktari -yes many things are unknown to the fans-  but the guy  still producers professional content and presents model in a professional way. In a way, Yonia's appeal has been preserved because she did not got the ugly make-up on Scoreland or was convinced by certain North American stripper/escort that sucking BBC is the way to make money.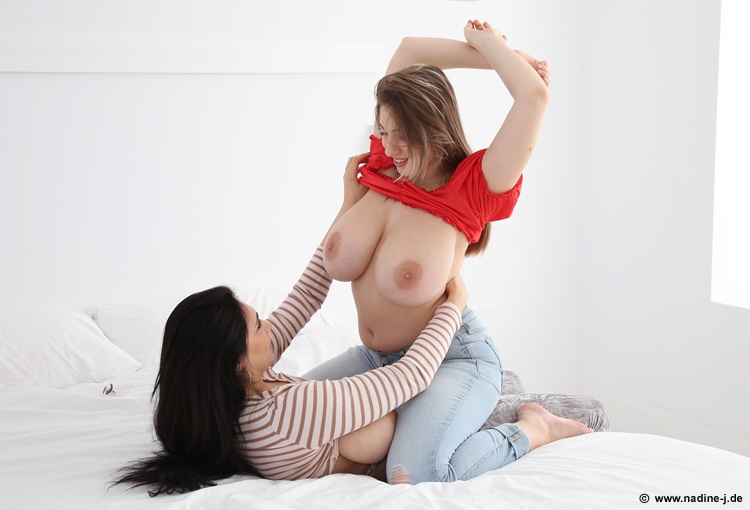 What is coming in 2023?
From a fan perspective you may find more onlyfans girls fucking and sucking.  Also expect the boobs sites bringing in more XL girls as the hot ones who will not suck dick are making enough money without doing nude.  It is 8-10 years since the generation change that saw the farewell to Siri, Gianna Michaels, Sara Stone, Shione Cooper, Viola baileys, Lucie Wilde and the debut of Tessa Fowler, Sha Rizel, Samanta Lily, Demmy Blaze.  The last cohort of models may be in their last year.  With this generation many of us fans will move away from the Big Boobs World.
BoobsRealm in 2023
Boobsrealm still has content with Sha Rizel, Demmy Blaze, Lana Kendrick, Katie Savannah, Busty Kait, Goddess Arianna, Hanna Orio, Mario Body and our exclusive Katya P. Also TheDroHoe and MisChillabit, Alice Brookes and Cara Ruby. All this for all 2023 and up to September 2024.  So You will have content for the next 21 months!
BoobsRealm will have 5-6 more shoots until April 2024 and this will allow content until the end of 2025!
Katya P on BoobsRealm