Hi guys. I start with the news and rumors from the Big Busty Girls World aka Boobsrealm.com
First, thanks to everybody who took the time to complete the survey. It has been really helpful. By the end of the month BoobsRealm.com will have a new and better design and finally the forum will be launched. I will also have 3 post per day featuring your beloved busty ladies. More girls, new amateurs, lots of samples and rare videos plus this week I will have  interviews with the top busty girls of the moment- spoiler alter-.
Leanne Crow and Tessa Fowler were having some fan at a pool in LA. Tessa is currently doing some modelling and Leanne is now residing in LA. Speaking of these two beautiful ladies. Apparently they are huge -no pun intended- wrestling fans. In the following picture you can check Leanne paying the hottest homage to the late Ultimate Warrior while Tessa plays some girl sexy (If they were smart marks I would bet she is playing NCW Femme Fatales Pink Flash Kira). WWE are you listening!! Jerry Lawler will mark out saying PUPPIES!!!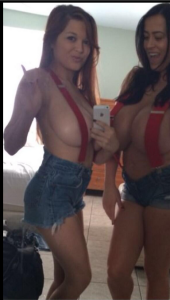 Seems Tessa is the flavor of the edition. She is soon going to launch TessaFowler.com so guys be ready to sign up and thank Pinupfiles.com for bringing us more of this cute bosomy bombshell. Another girl who will have her own site launched very soon is Lana Kendrick, so just wait and keep your hands busy.
Tessa Fowler
Lana Kendrick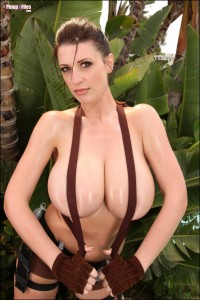 We cross the ocean and find out that beautiful Romanian Estelle Taylor is now retired and looking for job gigs in glamour modeling. She is now modeling under her real name and distancing herself from her topless work.
I talked to Pierre Woodman, one of the luckiest and smartest guys who the adult world have produced, about Merilyn Sakova. He told me she was a sensation 10 years ago, but now has no interested in having a casting with her. Merilyn is currently doing camshows and has left her modeling days behind as her old own site anybusty never did what she expected and went down because many people downloaded illegally her content and she could not get a good ROI.
Allie Bay and Lily Madison attended the Exxxotica convention in Fort Lauderdale. While Allie dyed her her red, as we already saw here, Lily Madison turned her hair blonde. In the following picture you can see a screencap of a video both filmed along three other camgirls during the adult convention. You can check this and more videos on their MFC profiles.
Beautiful Marry Queen broke up with her boyfriend, but apparently she does not want to perform boy/girl again.
Last but not least, Winter Pierzina is still an enigma to us. One day she decides to return, the other she hides her facebook. One month ago she was willing to offer more. I will keep you posted, but I have no hopes of her return now. Just keep the good memories guys. This is a drawing by a fan.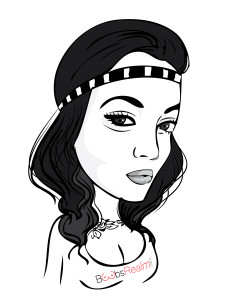 Thanks for reading and come back as there are more surprises for you soon.