Meet stunning mega busty jas_ontop127 and ivory skin Ivy Vix. Also I keep you update on the news -or lackthereof- from Wendy Fiore's onlyfans.
Ivy Vix is a busty cosplayer who shows her giant naturals on Onlyfans. Ivy reminds me of Vixen Virago, with tattoos, but we a friendlier attitude.  Take a look at her twitter: https://twitter.com/ivy_vix.
Wendy Fiore returned months ago. Fans were excited ex[ecting her to make bank by releasing her puppies after all these years. Sadly Wendy seems to have come back as she heard that men were simps nowdays and more idiotic than ever. Wendy sells non-topless photos at  over 100.  It seems that working for hire for Dan Bilzerian made her think that all women would dispose their money for just staring at some girls big tits covered with clothes. Sadly for Wendy, the ocean is filled with girls and nowadays the prime of a girl lasts 2 years at most and then fans will move to the new busty girl. I do not think Wendy is making the 5 figures she expected per mont, but if she has the audacity to charge a lot of your hard earned money for IG-like photos, some dummy must be paying.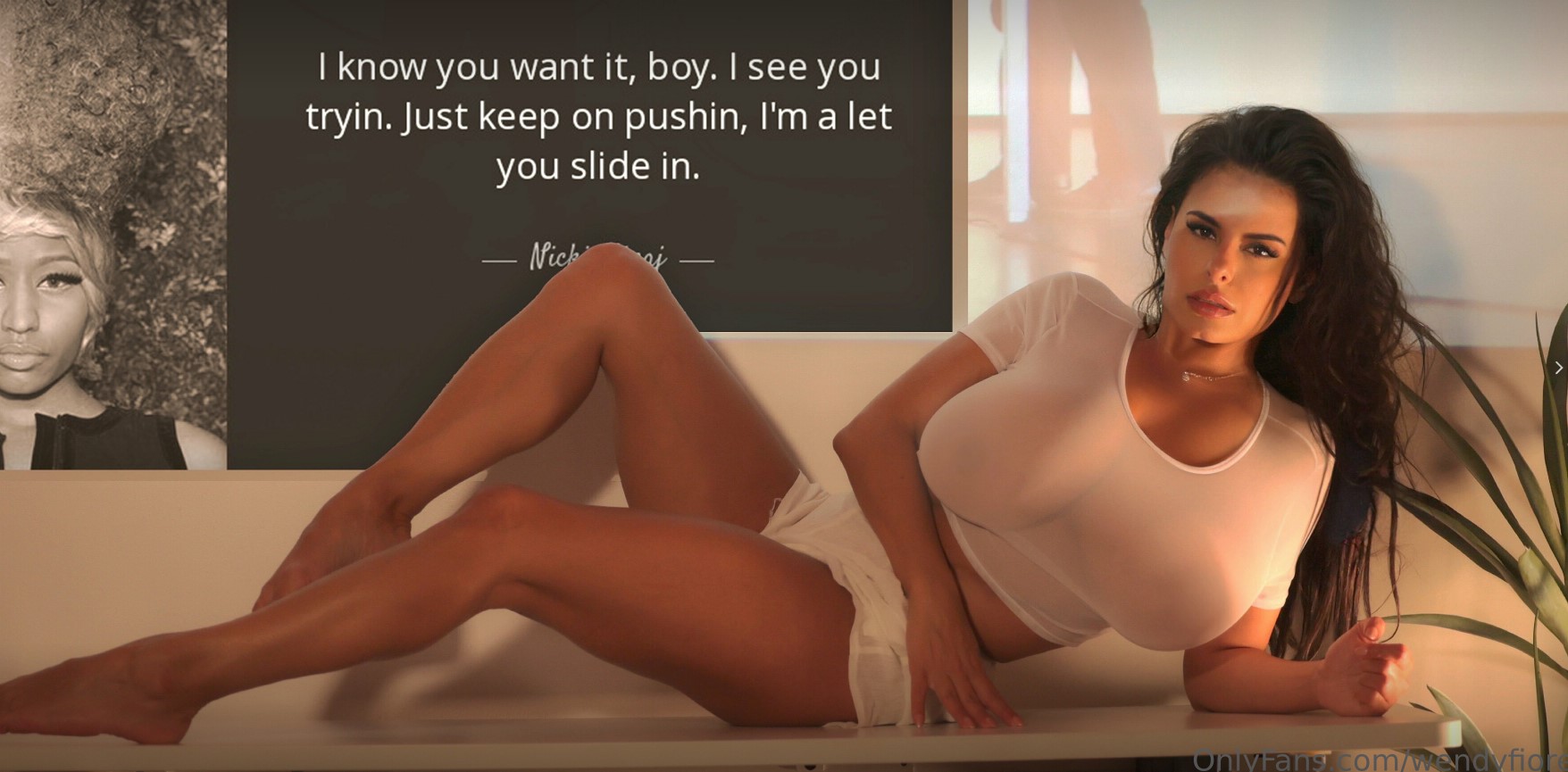 Let's finish the post with someone that is worth subscribing to and has bigger and more amazing tits than the aforementioned girl. Cute teen Jas_ontop127 has huge naturals that got me stunned for a few seconds when I found her. Jasmine has a pretty face and huge tits, each of the, weights way more than a baby. Find her on twitter: https://twitter.com/jas_ontop127.
Let's enjoy her huge naturals.