" Once upon a time there was a beautiful princess called Rapunzel. She had the longest legs in all the kingdom…" Red Light Diaries start with a voice over while a cockroach walks down the floor until it is trapped in a crystal jar. The story is a 13-episodes web series that presents a modern day fairy tale in a very Grimm Brothers style.
The lead character is "our princess" called Candy -played by Caitlin Carleton-, a pretty but cheap hooker, trapped in her "ivory tower" as her  magician, her boyfriend pimp her. Candy sees several clients a night. However, Chris, her prince charming; a white night wants to take her our of the tower, take her to her Kingdom and live happily ever after.
Series creator is former WWE and TNA wrestler Katarina Waters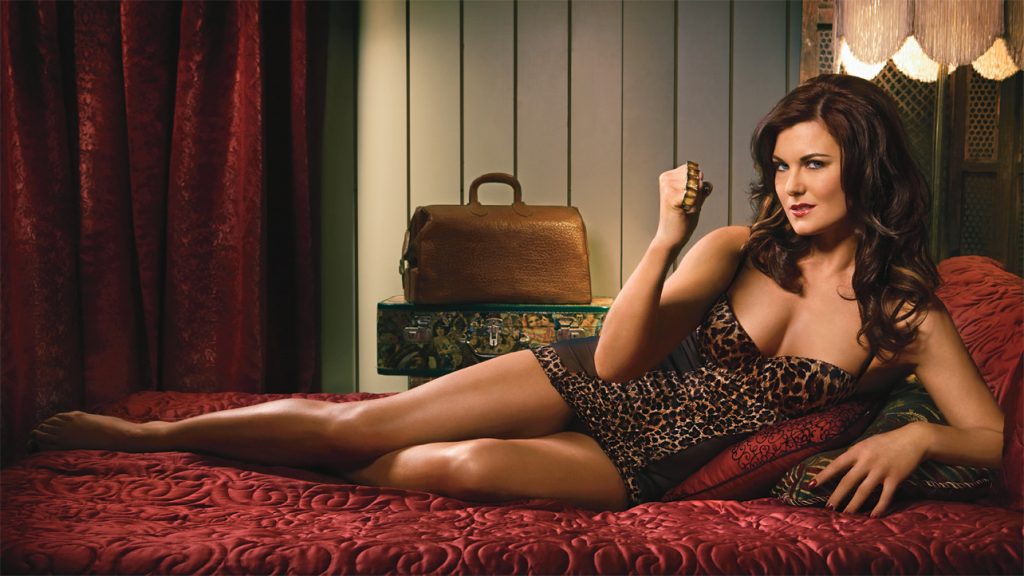 The story explores certain characters that are anybody could relate to or would remind you of somebody you know at some point:
Candy: Portrayed as the girl in love with her tragedy. She has no where to go. Is abused by her boyfriend. That seems to be the only thing she knows as love, so she sleeps in the bed of thorns she has made.
Chris: A guy who is in need of love. He tries to find it in the hot, yet abused hooker. He is looking for a connection rather than sex. He knows he is fucking up, but has the hero complex.
Tyler: Insecure, nobody that exploits Candy. He does not love her. While he makes candy feel that she needs him, it is the other way around.
Red Light Diaries was written, directed, produced and edited by former WWE wrestler Katarina Leigh Waters aka Katie Lea. You will see hottie Shelly Martinez in a guest role in one of the episodes.
Red Light Diaries is a good web series. Watching the first season will take you about 1 hour. Plus, I have to say that the ending will be either predictable or a swerve, depending on your life experience. I'm waiting for your comments. Below episode 1. I hope there is season 2.