Samantha Lily is the star of the year so far. I interviewed her just beginning this year, pinupfiles presented her first official photoshoot this week and now Scoreland is the one who features the Huge Star! I am getting tons of traffic from search engines where people look for this, still new, wonder of the boobs world.
I want to share with you these caps from her Scoreland first shoot -There are more scenes so keep an eye on Scoreland every day!
Samantha has no intention in going hardcore. I have had the pleasure to chat with her after the interview and I have to say that her streamte username was Sexy_Lovely_Sam because she is sexy, but even a way more lovely than you think!! She knows this and I repeat it publicly: I believe his boyfriend is the luckiest guy on Earth!
This is a screencap from her Scoreland debut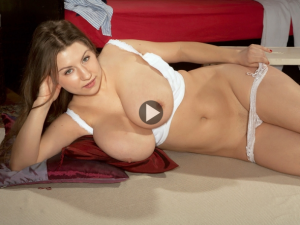 And this is her titfuck -to a bedpost- on pinupfiles
I also need to tell you that the winner of the Non-Too-Busty cuties contest 2014 Jemma Valentine is in Europe this month. She is a star in the rising and what a better way to start this year than showing up at Pierre Woodman's casting couch. Yes, Seems that after Viola's "departure" Woodman has found his new muse and is shooting Jemma Valentine and doing with her everything that fans like to see on that site….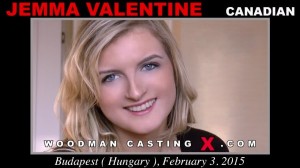 Speaking of Woodman. He posted a couple of interviews that went not that good. Allie Haze and Samantha Rone showed up at his place but the French fuck master did not put his cock to use. However, the scenes are up and available to see. Both girls are huge stars in America. It would have been hot seeing Woodman pierce Samantha's ass.
Speaking of piercing… expect more Hitomi Tanaka on Scoreland… spoiler alert guys! Hitomi told me she was doing hardcore again pretty soon.. what does that mean? Well Hitomi shot with Scoreland this past week…. Unfortunately she is not shooting HC with Scoreland =(
Hitomi Tanaka and my elbow lol