Earlier in the week the internet exploded when pictures of Tessa Fowler with smaller breast surfaced online. To add injury to insult, her instagram was gone. This had fans panicked and start conspiracy theories which could have been featured on Alex Jones's Infowars. BoobsRealm.com has received official commucation of Tessa's status.
First let's address the rumors:
Tessa Fowler got a reduction: From what it looks like, it is a combination of looking slimmer, angle and dress. Tits can be covered really well… ask Lucie Wilde and even Hitomi Tanaka, who I saw in street clothes back in 2015 and I would have not guessed she had those monster underneath the clothes. Official confirmation is that the boobs are still there. This rumor happens to be false.
Tessa Fowler is getting married. While I had no answer – and I did forget to ask- I do doubt so. While my official sources have never mentioned it, my unnofficial sources , which have a decent track record, say Tessa is either single or have no plans of getting married in the foreseeable future. This rumor is unlikely
Tessa Fowler is pregnant:  I have been following her nipples look very carefully – as you could tell in Leanne's latest photoshoots there was something different in the color- and I was not sure in Tessa's case. However, the latest photo posted on her instagram  shows a flat belly. Rumor likely to be false.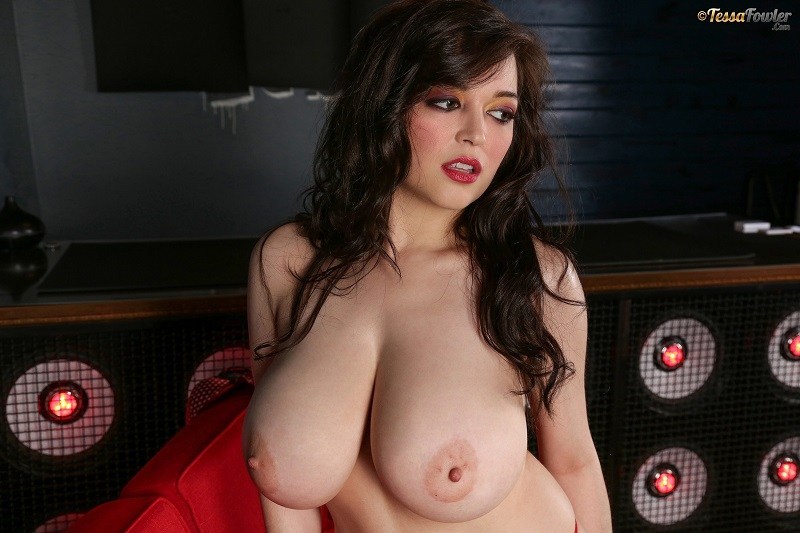 4. Tessa Fowler deleted her Instagram because she retires: The official report says that Tessa Fowler got suspended by Instagram for promoting a topless site on her profile. Tessa might either get the profile back next week or, depending on puritan Instagram, might need to create a new account, which could be a real hustle and could make her lose motivation to post on IG.
5. Tessa Fowler is retiring soon: In my honest opinion we never know with models. Shoots are taken long in advance and Tessa Fowler might do need to do something else with her life as father time never forgives and obviously no woman should rely just ion showing her tits to make a living and have a decent retirement. So, unofficially, I see Tessa still having a lot of content, but I might either consider her for Miss Boobs Realm 2019 or I might pair her with other soon-to-be-retired models in one group to leave the options to the girls working more often.
6. Tessa Fowler has depression: While we do not like to comment on issues that personal, Tessa has been very vocal about some mental issues and family issues in the past. Which might have hindered her modeling career. In all honesty, it is quite possible that Tessa might need breaks from being big tits model Tessa Fowler to be woman from  North Carolina Tessa Fowler.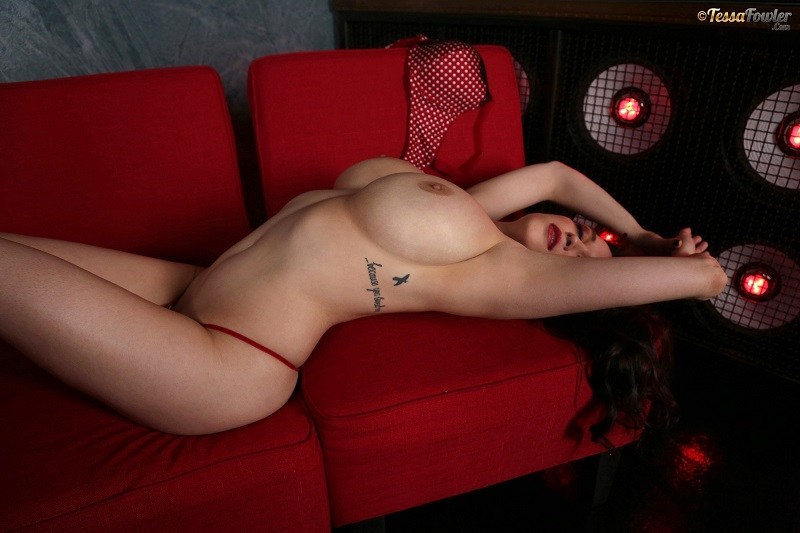 I hope this clears up some of the stuff.  Whatever Tessa does with her life, it is her choice. If she decides to leave in the future or get a reduction, which has not happened, we can't do much – same as happened with Yulia Nova, Jana Defi, Merilyn Sakova-. Let's enjoy the content of the two-time Miss Boobs Realm winner.
Our coupon for #StPatricksDay #boobs #bigtits #bigboobs is good for ONE more day! Enter "GETLUCKYTF" at https://t.co/wyj3N8xpue to redeem a $7.97 membership! @BigBreastPics @BoobsRealm @bb_boobs @karlaclijster @Boobworld @bigboobsfansite @bigboobsfansite https://t.co/wyj3N8xpue pic.twitter.com/cT4f9TrzOr

— PinupFiles.Com (@pinupglam) March 18, 2019
Happy St. Patricks Day! Starting now for #StPatricksDay #boobs #bigtits #bigboobs just enter coupon code: "getluckytf" at https://t.co/wyj3N8xpue to redeem her special offer! @BigBreastPics @BoobsRealm @bb_boobs @karlaclijster @Boobworld @bigboobsfansitehttps://t.co/wyj3N8xpue pic.twitter.com/jSGxxChkRS

— PinupFiles.Com (@pinupglam) March 17, 2019