The last AMA was well-received by all the fans. I made my best to answer all your questions. So come on again and write down or e-mail me questions or things you would like me to comment on. The next AMA will be up on Sunday so you have 3 days to ask me.
In the meantime check out part 1 and 2 of the BoobsRealm Journey (12 years so far)
The Answers to the latest AMA.
Note: The photo of Lucie Wilde is there for a reason…. send good vibes.. I am not resting until bringing you Lucie Wilde someway somehow to the BoobsRealm Onlyfans.
And some answers to possible questions so I might save one or two questions:
What happened to Sensual Jane?
No idea. There were several scam accounts on Onlyfans and facebook. Rumor was that she married a guy. Most people think that girls marry rich guys, but that is not always the case. This is simple. If the girl escorts publicly or on the side she will marry one of these guys (99% of the times): A rich guy or a junkie. But the girl will continue escorting under the radar. When girls do not escort they and are just models or cam girls they end up marrying normal guys and in a few cases they marry photographers. But some certainly end up marrying pricks.
When will the Onlyfans bubble burst?
I originally expected to burst in 2021, but the in the last couple of months there is a HUGE -pun intended- influx of new girls. There are countless Onlyfans wannabe sites. All are making money. So I do not see the current trend of Onlyfans and simps throwing away $100 for a nipple going away at least until 2023. Will the big sites survive? I will be able to have a more clear picture by the end of the year. BoobsRealm Onlyfans will survive for sure until 2023. There is content already secured until December 2021 and shoots already planned with new models to cover all 2022.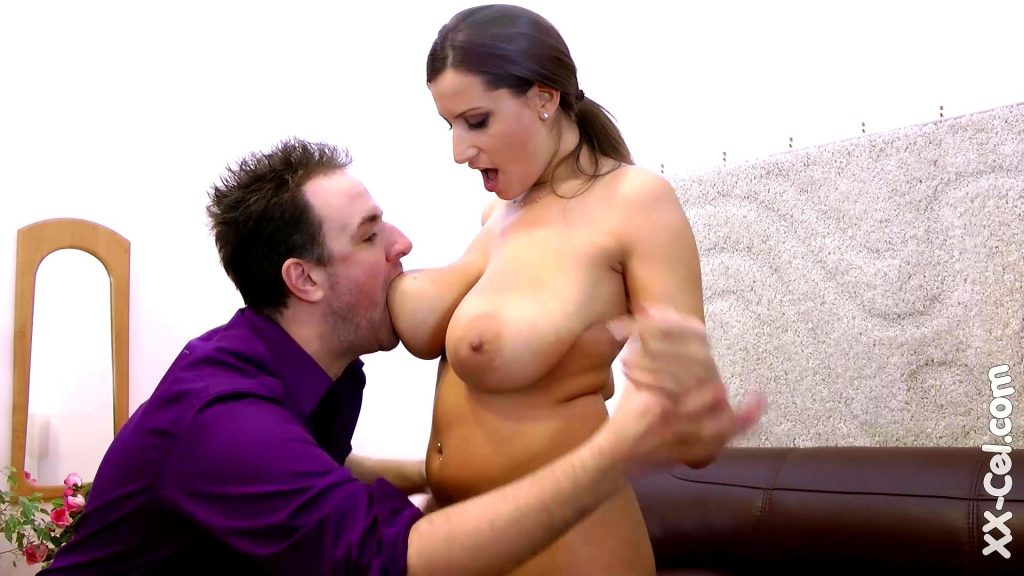 Will Mady Gio go Topless?
If we were in 2005 or 2011 I would say yes. But it is 2021. Girls make money and they do not even need to show a nipple. I know many visitors of the blog and guys that comment like to say "no hardcore, no money" Well, let me tell you that I follow closely many accounts stats and if you ignore Angela White, LaSirena69 and other famous pornstars, the girls that make the most money on onlyfans tend to be the ones that only go naked. Hey Julia Burch made 2000 with a 30 seconds blurry video. Then she uncensored it -it was a hand bra, so no tits- and charged over 60 bucks for 21 seconds. And people paid. Power to her. Glad for her. If she can make thousands like that, all power to her. However, it says a lot about fans. So back to the question. I am sure Mady Gio is getting offers for hundreds of dollars for bikini photos. I KNOW .. again I KNOW FOR A FACT that certain girls on Instagram who act virginal and "get offended" by being asked if they would do professional topless shoots still sell  1 or 2 topless photos for over a hundred bucks to virtual strangers, and nobody will se those. So it is impossible in this day and age to get famous -and not so famous girls- shoot a full day of content when they can get 4 figures in 2 hours from home and nobody will ever find out.
Will Tessa Fowler do hardcore?
Despite making a lot of money on Onlyfans and what I said on the line above -and probably Tessa getting mad at me -again- for this- I find it possible that she at one point will say "fuck it" and do a BJ video on her Onlyfans. Or one of the several phone-recorded videos she has with certain partners – insert assclown comedian name- would leak out. I do not see her getting signed by Brazzers or other site because nobody in the porn game really knows and understands what Tessa represents to big boobs lovers.
Here an insider secret for you… Lucie Wilde was signed to a 6 figure contract… ; however, it was said that she was a pair of tits. She had a "nickname" which basically buried her. Well.. then you saw her on set and let's say, the nickname made sense lol. So back to it.. nobody in the States knew who the fuck Lucie Wilde was I mean. Scoreland knew, but the mainstream porn sites were like"oh an ugly bitch with huge tits" . The game is simple. It is a political game. Why you have someone like Lisa Ann, La Sirena, or Riley Reid as mainstream stars but Josephine Jackson, Hitomi Tanaka or even Angel Wicky or Katerina Hartlova are not featured heavily by the big sites? or win awards… because they are not aligned with certain people… Ask Angela White. Her career took off when she joined Spiegler.  Why Remy Lacroix  worked less. She had a feud with Riley Ried. Riley played the political game better. Why hasn,t Skylor Voxx or Annabel Redd been in the Best Boobs contest on AVN? Because they do not play the political game. So back to the main question. Tessa doing porn or brazzers would be like having Zack Sabre Jr. or CM PUNK wrestling for AEW. Their value would go down. Just ask Sting.
Great Amatur Girl: TheGorillaGrip
ass to mouth videos in 4k. Full length no PPV $3 today! https://t.co/uI1rSe22F8 pic.twitter.com/J5mvE5fJMN

— Ana's Fun Spot (@TheGorillaGrip) March 17, 2021
How can I fuck a busty model or pornstar?
This question has been asked 100 times. I already addressed it. You can't. The ones that do meetups hey advertise. Then someone would say "I fucked such and such and she does no advertise". Yes, unfortunately it is an issue many girls who do no escort will have to live with. Most girls that are not in escort agencies do not escort. However, some could do it under the radar. However, they are not any famous model or instagram amateur. Second, all humans fuck, so if a girl fucked John Doe, it does not matter she will fuck the whole football team. It is not always about the money. it is about clicking with a person. and that applies to any human relationship.
Yes, I am in the know of certain things that I will never post online or say by e-mail because even tho I have information confirmed by different sources, I do not have the pic. However, I will give you guys some info… if You invest in stocks, bitcoin or whatever shit makes you several dozens of thousands of dollars a month check the following hints: #travel or a plane on Instagram Bios. Photos in Dubai, Maldives or Isle the man.. all professional or selfies with no friends. Trips to exotic places during a pandemic. Chances are 90% they do modeling with a dick in their mouths off camera. Then create a nice real profile that shows how wealthy you are. Then you might have to spend some money on the onlyfans.
So in a nutshell, no you do not fuck models. And yes some could do it "under the radar" but still it does not mean they would fuck @jhonnysameface from IG when he offers 10k. Nope. Even if you have the money. Ask glamour model SM who got exposed on "Tag your sponsor" when she got offer 12K to go to Dubai for a weekend. No, you need to know the right people.
If you want to support the blog Do not forget to Join the BoobsRealm Onlyfans for 12 months and get a 50% Discount (Check Bundles) and get all the videos for
Hottie Lana Parker very little dress (via @InfiniteCurves )https://t.co/NmnBmZ9Ac1
WATCH->https://t.co/7uHe5HWkGz@theonlysearch @TittyFucker411 @Redsauce70 @BustyQueens @NickNoble9 @schlupfwarzen @titmaniac @BoobBooblover @ratemytitties @Round_n_Natural @Dcuplover @TheBustyweb pic.twitter.com/B8tEhivPpg

— BoobsRealm.com & onlyfans.com/boobsrealm_com (@BoobsRealm) March 14, 2021
So our model Katya P. Is gone … she found a new boyfriend who made 7 figures on WallStreetBets… lol
See her only 2 videos on https://t.co/59uiJUYUSD pic.twitter.com/aJOUdZyDNF

— BoobsRealm.com & onlyfans.com/boobsrealm_com (@BoobsRealm) March 13, 2021