More Bella Thorne and Onlyfans news. The impact of Onlyfans business on models and future of the big boobs world will be addressed on this post. Spoiler alert… I will rant!
Bella Thorne caused many anger among the onlyfans female creators. The former Disney star – which at this point sounds more raunchy than being an amateur pornstar- was charging $200 for nude photo!!! Which was not even nude… As a result several fans requested refunds causing a huge issue for the MFC's sister company.
End result… OF limits paid DMs to $50. Several no-name cam girls and amateurs voiced their displeasure towards that limitation as many claimed that DMs were their main source of revenue. I found out that many escorts and cam girls were charging $100 bucks per video.. many times solo… FFS I was charging $9.99 for the first ever manhandling of big stars… which costed me a lot!!!!
I thought $9.99 + subscriptions of $15.13 was good for 3 to 4 videos…. and I got people complainining, but I found out many of the girls just take photos with their cell phones and charge even more. Wow, even a "topless glamour model" charges $25 to $75 per topless photo on DM on OF… and people pay!!!!!!!!
Good for all the creators that can pull that off, but this is creating a bubble. I know there are hardworking girls who invest in stuff for their content, but there are others who have never worked for any production company and think that money is easy.  Also it is worth noting that not all the girls make several thousands of dollars; however, it seems that many of the ones who make good money are the ones who happen to fall into onlyfans and have no previous experience either in camming or modeling.  Good for them, but the impact on us follows.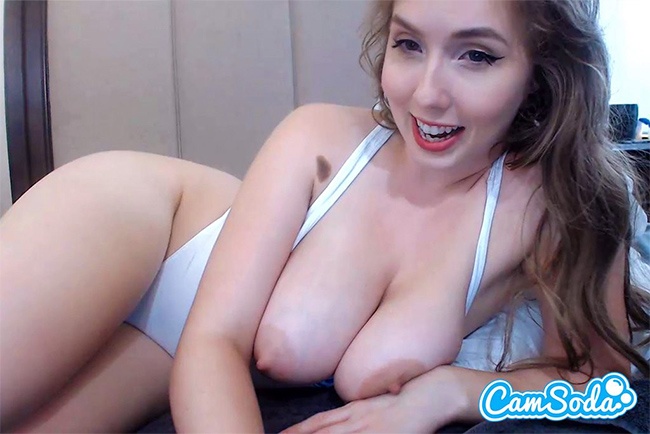 These high-paid amateurs think that their simps is the norm. They do not understand that having tits and pussy is an advantage as simps want to chat with them and send them dick pics on their DMs… so they pay for that. Producers.. small or big do not have that luxury. Yes I know certain producers who impersonate models on their social media or onlyfans.. good for them… However, the business is being ruined forever.
An escort who was sucking dick without condom and charging 20 bucks to swallow cum was complaining on twitter that she can no longer make money on OF as she charges way over $50 per video on DM. So multiply $50 x 1 video per week.. at least X 10 simps… that is right there $2000… add there the low subscription they charge.  That video was shot in one day.. probably 2 hours…  Now, take Scoreland, PUf, Cel or myself… said girl will see that for a 2 hour work she made $2000… so she expects a company or producer would make more (because male privilege and blah blah) so she will think that $3000 per video is ok… All producers shoot several videos in one day… so she will ask for $5000 if she feels charitable to $10,000.  Add to the producer the other expenses…. There is no way that would work… unless you want to be not only a Non-For Profit, but it would be more profitable for the producer to go work at McDonalds.
I am a producer on OF because it allows people to pay for a lower monthly subscription than regular paysite.  I am not against OF as a platform, but I am against the false entitlement it is giving girls about how much money is to be made and it will end up killing all producers in the mid-term -not even in the long-term.
This DIY model has also given girls the false idea of being stars. I requested this busty cam girl with less than 7000 followers permission to post about her and give her free publicity.. It is free publicity! So now some of this millenials think they have to be contacted by the NY Times?
Oh and for those wondering why I have to ask permission, because in the past 2 years -and it increases recently- all models are hiring internet lawyers to send DMCA notices to take down content… when the DMCAs are sent to google, this will hit your website and affect the ranking in the google search. BR was hit a lot last year and I stopped posting out of frustration. Some were coming from amateurs who gave me permission, but still made the lawyer complain about every site.
Watch this youtuber talk about Bella Thorne and OF. He thinks OF will be the future…. I do think so, but maybe just maybe as all bubbles, it will explode. I think some no name girls are making money right now because they are new… in 6 months or a year there will be new young girls.. more offer… less demand… maybe those ridicules prices will drop and maybe some of those unprofessional amateurs -because they are not even respectful when you contact them and after agreeing on having a call they just do not pick up the phone or ghost on you, because someone -usually a simp fan- brainwashes them telling them that producers make millions- true story, I lost a shoot because of that and another one because the girl got more followers on IG.
I also had this other girl turned down 4 figures for a shoot because she was a "top model creator on onlyfans"…. Hell, I am not Scoreland or Pinupfiles, but she asked for $5000 for just topless for less than 1 full day.. so that does not happen to any single star not in the Golden years, let alone now. To give you an idea, it is like " AEW outlaw cosplay wrestlers" asking to be in Wrestlemania main event because they are "AEW wrestlers". WTF! They have never wrestled for real, same as many of those amateurs have never worked as model unless it is in front of a sleazy photographer who gives them tequila shots to drill them after shoot.  – legit it happened to my exclusive model Katya P. in her previous shoot with a local photographer-.
If you watch video you can comment that BoobsRealm got you there .. would be nice promotion… thanks!
And yes, still you can find the best busty girls in the world at a reasonable price on the… BoobsRealm Onlyfans.