A Group with legends. CassieOpia, Busty Ema and Luna Amor are the first 3 of this group. Most of them have been featured in prior contests.
CassieOpia made it to the finals years ago. She is pregnant now and her tits are even bigger. Her twitter https://twitter.com/tcassie0pia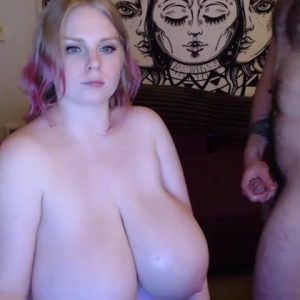 Top Romanian cam girl Busty Ema is a girl everybody clamours. Her tits are bigger than ever. Let's see how she does in the contest.
Guess what i am thinking about 🤭 https://t.co/O8B5dQnEhk… pic.twitter.com/D6D5enMgv8

— BustyEma_official (@BustyEma0) July 21, 2022
One of the top professional busty models of the last 5 years. Luna Amor is already a legend. She is beautiful and her tits are more impressive than ever. Her titsucking skills make her a fan favorite for girl-on-girl action. She is the featured model in the post.
Who knows wich day it's today dears?
I will send you a nude picture for your good answer 😜😘😘🎉🎁 pic.twitter.com/yYh4UykbdS

— Luna Amor (@LunaAmofficial1) August 17, 2022