The other 3 girls in Group L. Lilith Jane, Louisa Khovanski, Shyslut are very popular online.
Lilith Jane is arguably in the top 3 girls of the year conversation. I sometimes think that Lilith Jane is the best over Mady Gio if we consider the quality of work she has done this year. Pretty, busty and professional. Some fans may not be a fan of tattoos, but the ones she have do not take away from her natural beauty.
I FINALLY HIT MY SUBSCRIBER GOAL COUNT ON 0F OH MY GOD THANK YOU GUYS SO MUCH 🖤🖤🖤🖤🖤 pic.twitter.com/u4kaYf4LwS

— Lili Jane *Exxxotica DC 12/01-12/06* (@Demon_Fatale) November 25, 2022
Louisa Khovanski had to qualify to the contest -same as in last year-. I am still impressed of her loyal following. She has great tits, but I do have the impression some pics are photoshopped and that is why I am not 100% fully behind her. MILF Louisa could be the surprise in this group.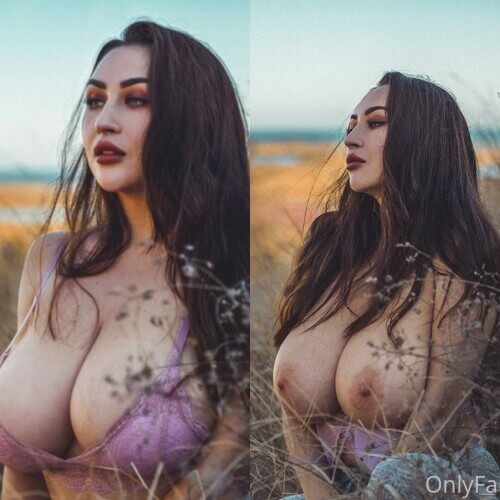 Shyslut is a very popular girl on platforms. Big tits and sexy curvy. Huge tits and a nice face. She does not look shy at all.
heard you like them big :3 pic.twitter.com/zEj6Wgr7Z3

— shyslut0 💓 top 0.6% on OF🍒 (@shyslut0) November 24, 2022