As I mentioned earlier this week BoobsRealm.com and MyGirlVids.com are partnering to bring you the top My Girl Vids models in th exclusive feature "MGV Confessions". The inaugural model of this brand new feature is legendary Samantha 38G. SHe has been around for years and consolidated her place in the big boobs world and the adult industry. You can follow Samantha on twitter at @Sam38G. The read below is a must for you! Get to know more of this seasoned pornstar and enjoy her videos on MyGirlVids.com.
How did you get into the adult industry?
In 1999 I read a book "The World is Flat" and how the internet evened the playing field for anyone who was an entrepreneur. A person just had to think of a way to make money online.  As a former stripper & big boobs I saw an opportunity, no one in porn aka the LA big porn companies were shooting BBWs or anyone over the age of 24.  Lucky me, I resided in Miami where online porn sites were starting out & Companies like The Score Group, Reality Kings & Bang Bros took a risk & my content went Viral.  I got paid just as much if not more than the young skinny gals & all my shoots were glamour & awesome.
What do you love the most about doing what you do?
Creative freedom & this job requires tons of studying. It is a challenge to learn editing, marketing, SEO , Affiliates side of the biz.  Sex or being sexy on camera is about 5% of my time. My to do list of is miles long. In order to achieve what I see in my head & what I produce is not there.  I have so much to learn but getting there.
When did you have your first sexual experience and how did it happen?
LOL I don't write sexually explicit content.
Whats been the most interesting fan request you've ever gotten?
Most are not interesting, it is 100 times or more of being asked the same thing on cam & on social media accounts.
Get All Samantha 38G Hot Videos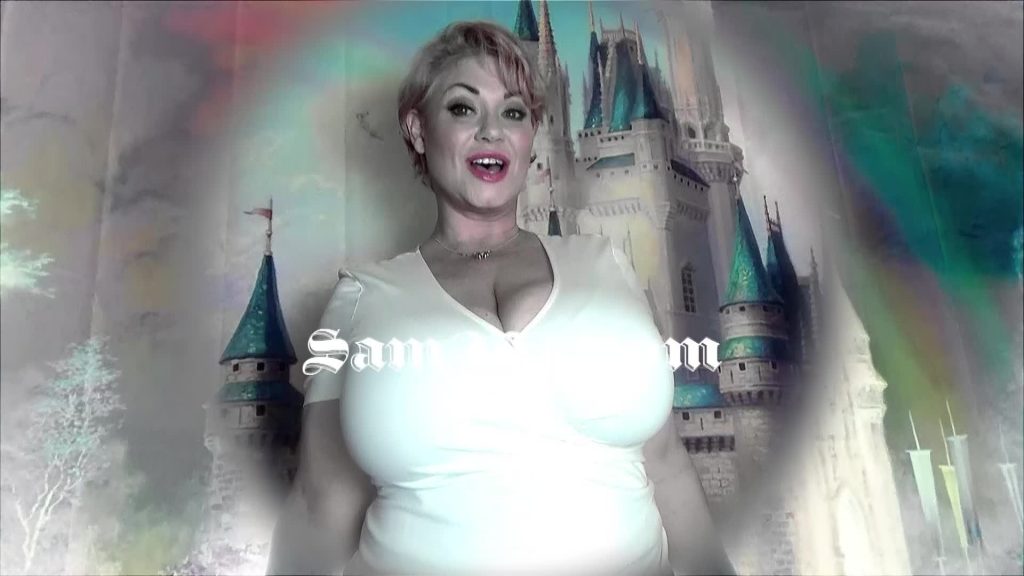 What are some of your favorite sexual fetishes if you have any?
I love ignoring men while they give me lots & lots of money.
Do you have any sexual fantasies you would like to fulfill?
I will be 49 next month, that is what your 20's are for & I had a blast in my 20s.  It was also a time before I did porn & when people still had beepers. No mobile phones with cameras. Mobile phones were a suit case at that time. I cherish those fun memories, but they are mine.
What are your hobbies or interests outside of work?
What? Life exist outside of work?
My off time is spent watching tutorials & reading lots of blogs on SEO, online marketing from mainstream sources.
Note: Take a look at Samantha 38G's official site https://sam38g.com/
What has been the highlight of your career?
Wow, way to many to name. I am OG!!!!  As in the first & broke many glass ceilings.   My first shoot turned into my very 1st magazine cover, "XL Girls" #48 for The Score Group.  Some BBWs get say I was more of a mainstream porn performer than BBW, but then BBW sites really didn't exist till me.  My first shoots went VIRAL.  I have over 30 magazine covers, twice on two magazine covers in the same month. The Score Group named me "Plumper of the Year, Decade & CENTURY!"
My brand built two bbw companies at the same time.   I was a contract girl for one company Shall not name because he is a crook.   Shot for The Score Group for 17 years, not to many performers shoot for any company repeatedly for that long of a time.  It is an honor to be a Score Model, they are the best company in the adult industry to do shoots.
Was on the front page of BigNaturals.com for 14 years.  I am still the 14th most watched video on one of Bang Bros sites. Here is a list of most of the companies or performer solo sites I have shot with The Score Group, Bang Bros, Reality Kings, Porn pros, Lethal Hardcore, Vivid, Penthouse Busty Beauties, Big Butt Magazine, Gent, Maneul Ferarra Raw, Evil Angel, Sean Michaels Productions, Ralph Long Productions, Girl Friend Films, Rodney Moore, Evasive Angles, Elizabeth Starr Productions, Juggmaster, Christianxxx, Mr Pete, Angelina Castro, Sara Jay, Karen Fisher, Xrated Wife, Maria Moore, Sally D'Angelo, Rita Daniels,Combat Zone,  Maggie Green, Immoral Productions, Naughty America, Channel 69.
I got to work with people I admire like Peter Wall-the main photographer for The Score Group for years. Mark Yule who shot me for Big Butt Magazine & Penthouse Busty Beauties. David Lord filmed me for a Rodney Moore DVD series. B.Skow for Vivid & then he asked me to shoot for him & Girlfriend Films.
Being a front page cam performer on Streamate & used to crash Naked.com's servers when they first started out & flashed my boobs on cam. When Imlive started it's 'Celebrity" cam page for porn stars I was #17 in signing up right after Tera Patrick & Ron Jeremy.
First BBW to have a solo girl pay site. Making BBW a popular & money making niche.
Below a message from Samantha. The featured image of this MGV Confessions is a screenshot from one of Samantha 38G's best videos on MyGirlVids.com
Filming new vids fun join https://t.co/t8IJFOAKbJ to see all my #bigboobs pic.twitter.com/19DVkd4exL

— Samantha38g #bbwgoddess (@Sam38G) February 3, 2018
Whats a typical day at work like for you?
14 hours of staring at a computer screen
Have you ever been recognised outside of work?
I am recognized all the time. my fav is when guys walk by and say "Thank you" and I reply "You're Welcome" and we go about what we were doing.  Content with me in it has been viewed on tube sites over 200 million times.
What are your biggest turn ons in bed?
Wit & charm
Describe your ideal man/woman  
Witty & charming 🙂
Describe your perfect date
Good friends, a few drinks & lots of laughs
Whats your favourite video on your MGV profile and why?
Loved my hair, makeup, outfit & then the After Effects I added in for more of a spooky fun to it.
The mentioned video is "Queen of the Damned" Watch it HERE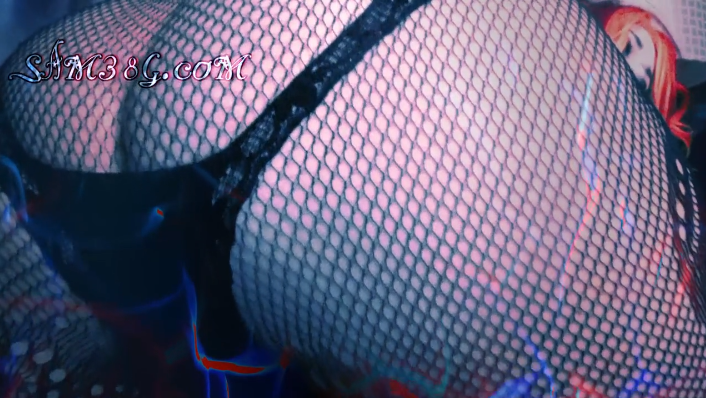 Thank you Samantha 38G for the interview and thanks MyGirlVids.com!
A work in progress, let me know what ya'll think. Trying to improve my promo content pic.twitter.com/19R28yywKA

— Samantha38g #bbwgoddess (@Sam38G) February 17, 2018