Welcome to the second edition of MGV Confessions. Today we introduce busty Vickie Jay. Good things come in small packages. The American brunette is only 5'1; however, you will be amazed by the size of her breast. Busty Vickie is really hot. Her beautiful face and big eyes match the lovely and hot body. Today you will get to know more about the naughty petite cam girl and professional masturbator.
How did you get into the adult industry?
I started web camming as a couple after finding a boyfriend viewing live cams. The whole camming couple didn't last very long, but I continued camming on my own and it just stuck with me.
What do you love the most about doing what you do?
The scheduling freedom and ability to express myself sexually. I've always been a sexual person and this is a great outlet for me to not feel bad about how sexual I am.
When did you have your first sexual experience and how did it happen?
I was 16. It was with a co-worker and it wasn't as glamourous, memorable or long as I would have wished.
What's been the most interesting fan request you've ever gotten?
I've had so many that I would consider interesting but every day out does the next, and I honestly try not to judge or ruin anyone's sexual fantasy.
What are some of your favorite sexual fetishes if you have any?
I have a spit fetish, any of my fans know that and have probably subconsciously developed a spit fetish of their own because of me. I also love panty stuffing, which is something I never knew about or was into prior to camming, but it's usually the cause of my biggest orgasms.
Do you have any sexual fantasies you would like to fulfill?
I could write a page long list. I definitely want to do more girl/girl stuff and wish I had like minded friends close by for girl/girl fun. But I also would love to try some light "intro to" bondage, nothing harmful or pain inflicting but just some fun, helpless feeling play.
What are your hobbies or interests outside of work?
Not a whole lot honestly. I'm always cooking and cleaning. Not because I enjoy it, but because it has to get done. I relax and lounge around the house a bunch. Go through phases of working out a lot and then not.
What has been the highlight of your career?
I'd say the first earning contest I won on Streamate. It was a three consecutive day earnings contest and I stayed in 1st place for the last two of the three days and slept maybe 10 hours during that 72 hour period, it was exciting, but I also haven't done a whole lot with my career.
Vickie Jay will be doing a Snapchat Takeover this weekend. Add @MyGirlVids on Snapchat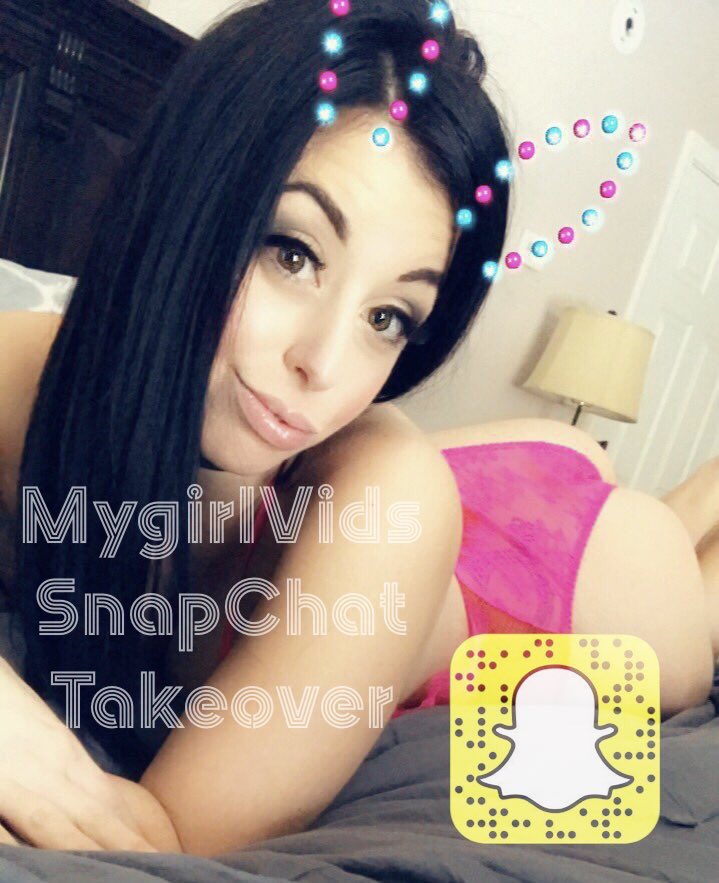 What's a typical day at work like for you?
I cam from my house in my actual bedroom where I sleep. I try to only get on cam when I actually want to be on. It's so easy to get distracted when you work from home, but I try to write out a weekly schedule and try to hold myself to it. I'll be live on cam for about 3-4 hours a day, on typical days, and about 4-5 days a week. I cam on a premium site Streamate.com. I have pay per minute private group shows, pay per minute exclusive one on one shows, and occasionally pay per entry group "gold shows." I'll see any where from 25 to 400 paid sessions in an actual day.
Have you ever been recognized outside of work?
I have never been recognized offline. I also don't go out much in heavily populated areas. I'm new in the area I live in and don't mingle with the locals either.
What are your biggest turn on's in bed?
Aggressiveness, longevity, assertiveness, dominance but not a dom/sub scenario more of a sexual power duo.
Describe your ideal man/woman
I don't have one, but I do find myself being attracted to bigger guys. I have way to much of a variety of attractions to women to list details, But I do love curvy women.
Describe your perfect date
I don't date. But if I did, it'd go a little like: wine, dine & sixty-nine.
What's your favorite video on your MGV profile and why?
My favorite video was my Mommy's Surprise video. It was originally a custom video for a user and it got me a little out of my comfort zone with the role play, but it incorporated a lot of my favorite things to play with like sloppy play, oil, anal, & my BBC toy. I really love how this video came out.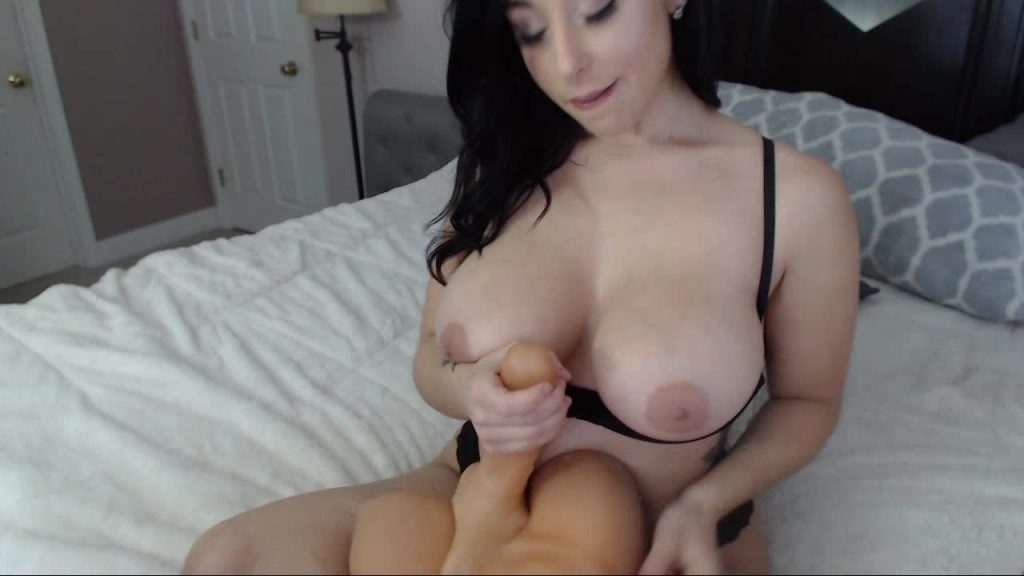 Find busty Vickie Jay on the following platforms:
Social Media (twitter & public SC): @thevickiejayLive Cam: VickieJay.cammodels.com
MyGirlVids: mygirlvids.com/mgv/VickieJay
Premium Snap: Fancentro.com/thevickiejay