To vote in al the groups got to the Miss Boos Realm 2018 Category. You can vote at the bottom of the post, but first take a look at the busty girls in this group and read the rules.
Rules
Twelve groups of 8 girls each.
Top girl of each Group Qualifies to the semi-final.
Voting is open for 14 days
Semi-final is open for 7 days
Final is open for 7 days.
Winner is declared on December 26th.
Winner will receive $100, a BoobsRealm.com Tank top and A Sex toy or Sexy article from our sponsor PassionSense.Co.Uk.
Featured girl on each post is chosen randomly
Fan voting in each round and group weights 2 points. Four members of the Committee vote. Each member has 1 point each. In case of tie, Fan voting is the tie-breaker.
You can vote once every 7 days.
NOTE: Remember that voting should be based on your thoughts of the work done by the busty girl in 2018. Don't apply Nostalgia.
Angela White: The reigning, defending undisputed Miss Boobs Realm 2017 will try to get a consecutive win. In 2018 Angela White kept pushing her limits getting dicks and balls in her mouth and ass and doing kinkier stuff. She also did her most controversial scene so far which is getting fucked by a transsexual. This could be a turn off for some. What is surprising is that TS porn is getting bigger and many male fans are consuming it. Do not worry BoobsRealm.com will only feature real females with big boobs.
ANGELA BY DARKKO | BLOWBANG

Out now on https://t.co/wOYSeV81Z0 in 4K!

Starring @AngelaWhite | Directed by @JonniDarkko for @EvilAngelVideo

Use promo code ANGELA to save more than 50% on your membership! pic.twitter.com/eyimIU8MHH

— EvilAngel.com (@EvilAngelVideo) November 25, 2018

Beth Lily: The bosomy blonde got it easy on the qualifying rounds. Despite not going fully-topless the ones subscribe to her onlyfans can get those giant tits naked and some nip slits that still will make your head explode.  Beth Lily is one of the most beautiful busty girls on Earth. Beth did not make big money as a topless model and decided to just tease fans, who are still loyal to her. Maybe a win could make her consider one more run in the topless niche? Who knows? Follow her on twitter @BethanyLilyA.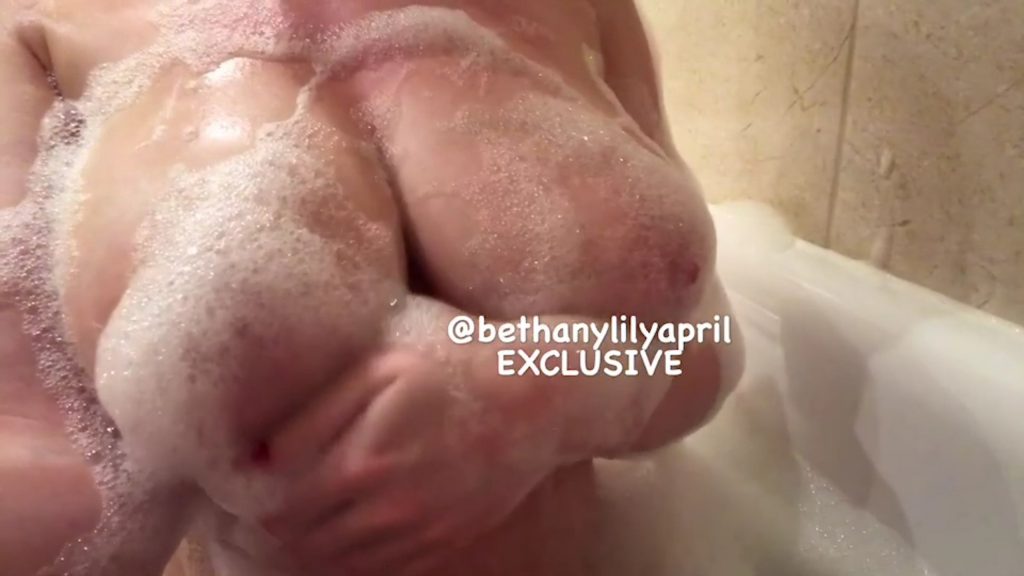 Check out my newest videos every week on https://t.co/LfMMVs80OH pic.twitter.com/d8oEZdxtAD

— Beth Lily (@BethanyLilyA) November 5, 2018
Cassieopia: Huge tits on this webcam sensation. This year she made her Yesboobs debut. I think she has chosen not to go to Scoreland because she only fucks her boyfriend. Still one of the biggest chest you will find out there that still look nice despite being gigantic. On the video below she looks like Asiri Stone's bigger long-lost sister

Harliequinnx: This young lad is a great cam girl. She has a beautiful face. Do not let the tattoos eclipse her overall beauty. You can find her on twitter and get to know her better @Harliequinnx

Leela Jay: British MILF with massive tits. The hot mamma is doing a great job with her unreal big tits on her official site. She might be the best big-ttity MILF out there. She is on twitter @leelajayy_
Michele James: One of the prettiest newcomers in porn Michele James is becoming a fan favorite. A really pretty girl. Besides her natural boobs her pretty face is a perfect cum target. Watch her on glory hole getting a load and feeding herself with some.

Myla Angel: The cam girl who posed as a model for Nadine-j-de is mostly doing cam shows now. She got fired from Daktari's site because of her love for cock on camera. I hope another site picks her up, but it seems we are only wanna watch her on Chaturbate Along video for you below.
Sha Rizel: The top Ukranian busty model is back and shooting her own content for Patreon. We could also see her on Scoreland. She also has an upcoming scene for XX-cel which makes it a must watch. I don't expect a tit sucking scene, but it will still be great to see Sha Rizel in a different fun and more relaxing environment. Watch Sha on Divine Breast on the video below
Vote for you favorite!