I did not forget. This is the second edition of Throwback Thursday tits. The first one with Ala Passtel and Katlinka Cocktakerbitch was a success! This time two legendary bra busters. Merilyn Sakova, the first ever Miss Boobs Realm might go in history as one of the best busty girls. Actually this post features two of the top contestants for Miss BoobsRealm Legend, which ends April 30th.
Merilyn started her career on OverDeveloped amateurs and then modeled for XX-Cel. One of the most important scenes on the site features Cel palying with Merilyn tits. There was a lot of speculation about that scene. I interviewed Cel last year, but the video had some issues. However, I can put to rest many rumors now. Some people say Merilyn aka Anya did not look comfortable on the scene. However, the scene idea was pitched by Merilyn herself. Now you know the real story. Cel is a great guy and a titty master. Merilyn was 1000% behind the idea of getting her tits sucked.
Merilyn then went to shoot for DDF and Scoreland passing by Pinupfiles. Later launched her site AnyBusty which died soon after because fans posted the videos online and Anya decided to retire from modeling. Business was not profitable and she was not keen on doing hardcore. Earlier last year Merilyn got a breast reduction for health issues. She is only camming on MFC and has a bitter taste about her modeling career.
By the way, the unfamous Merilyn Sakova hardcore  post was an April Fool's day. The video of the busty girl with the soldier was shot in the 90s, so we can confirm that Merilyn Sakova is not the girl getting fucked on the toilet.
Note: Check out my interview with Merilyn Sakova back in 2010 when BoobsRealm was on its early stages in a free platform that practically no longer exists.
Merilyn on Cam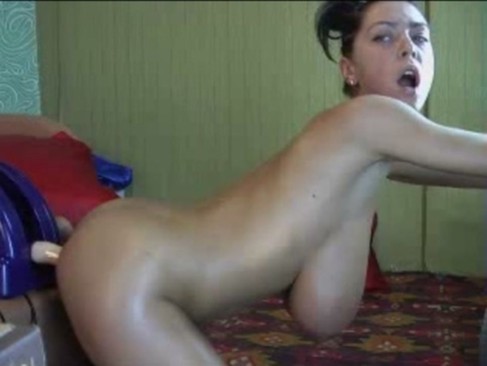 Any was cute and innocent, despite what you may think
Some dildo titfuck stuff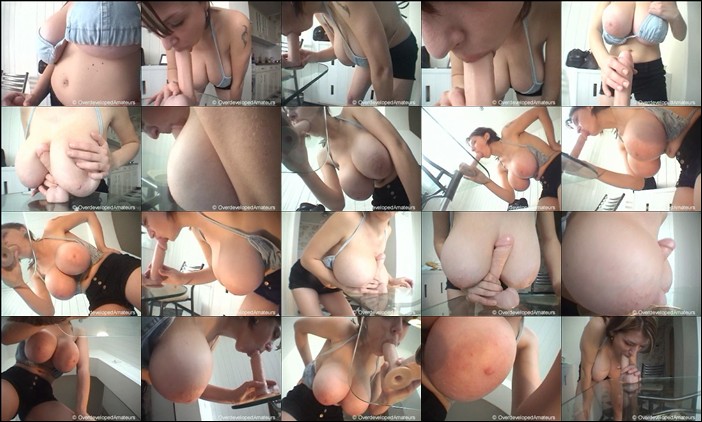 A legendary GIF from the early days
Another legend is Yulia Nova. The mysterious busty Russian doll discovered by Satoshi Kizu is a great enigma to big boobs lovers. She came out of the blue and disappeared when she call it quit. Yulia Nova was the muse in Japan. Despite legendary busty models from the 90s, Yulia Nova was the first great busty girl of this century. She had a very teen look and huge natural breasts. The russian busty wonder of the world is still object of desire of most boobs lovers. The secret of her success was her overall look. She looked younger than what she really was and that was her calling card. It is said that she married a wealthy japanese guy and she is raising a family, but this is not confirmed. She was from a small town in Russian where people had barely access to internet at that time. Yulia Nova wardrobe as a civilian always helped her hide her goods, so Yulia Nova was never spotted in public.  Yulia Nova and her 36G rack will be worshiped until the end of humanity.. and that's a fact!
Find more photos and videos of Yulia Nova on her official site