All the way from Christina Aguilera to Kim Kardashian, and from Kylie Jenner to Katy Perry, these gorgeous Hollywood celebrities all have spectacular sets of twins. And some of them are amazingly huge! Who would say 36H was even a real existing size? Busty Christina Hendricks is not on the list to make the ranking more fair/
There is pretty no denying the fact, so all we have to do is to appreciate them! Here's a quick look at the respective sizes of top 10 world famous females' prized assets, some of which are literally almost impossible to believe…Anyway, let's take a look at those! An article by the proffesional single dating site.
Charlotte McKinney
It actually seems like Charlotte McKinney has been somehow challenging Kate Upton's absolute reign as Queen of the Global Web. And if you decide to check out why, you definitely will see why…hers are 32F as well!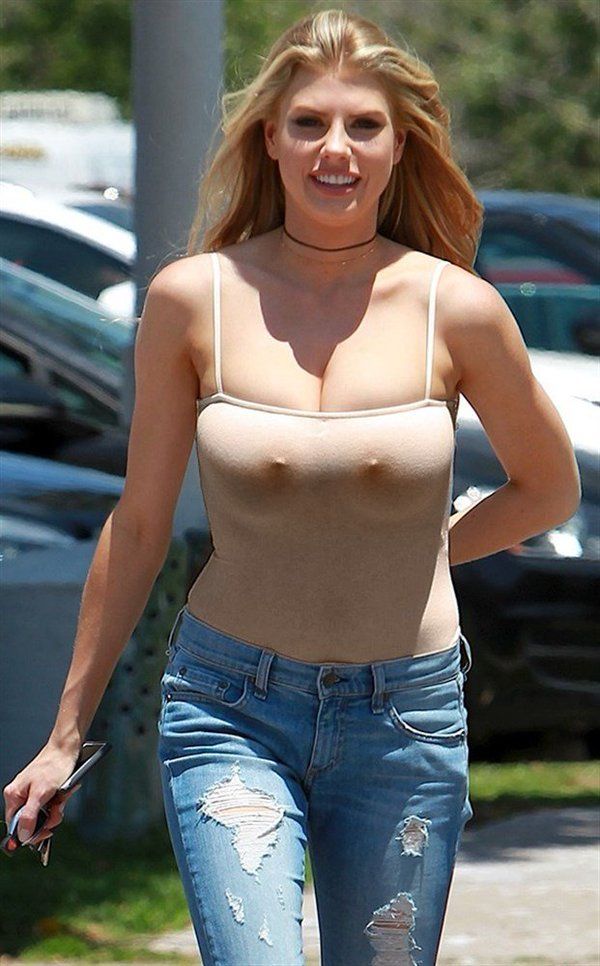 Katy Perry
Katy Perry fairly owes the bigger part of her stunning success to her pretty impressive breasts. Though, certainly not all of it, as the woman also has a number of nice catchy songs and is a fine performer herself too. At the same point, a larger part. Those are 32D, as Katy herself rates her own a 10 out of 10 in bed!
Lindsay Lohan
Back in the day, before Lohan was widely known for getting s**tfaced and constantly photoshopping her own pics pretty poorly on Instagram, the woman flaunted her all-natural, 32D set of twins in every single magazine also acting occasionally. No doubt, Lindsay's life was real good in those days.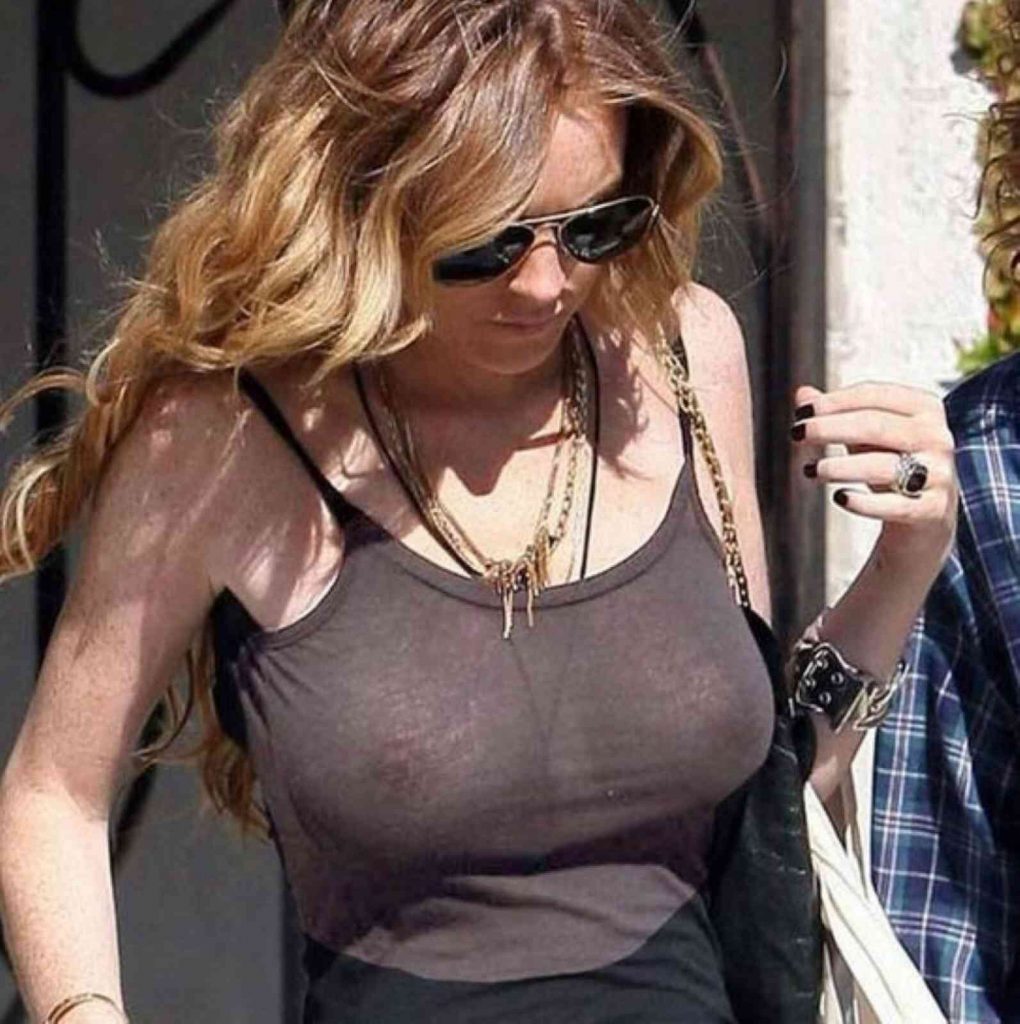 Brooklyn Decker
Sports Illustrated cover model and a great stunner Brooklyn Decker surely possesses an absolutely hot body…with an impressive 36DD bra size.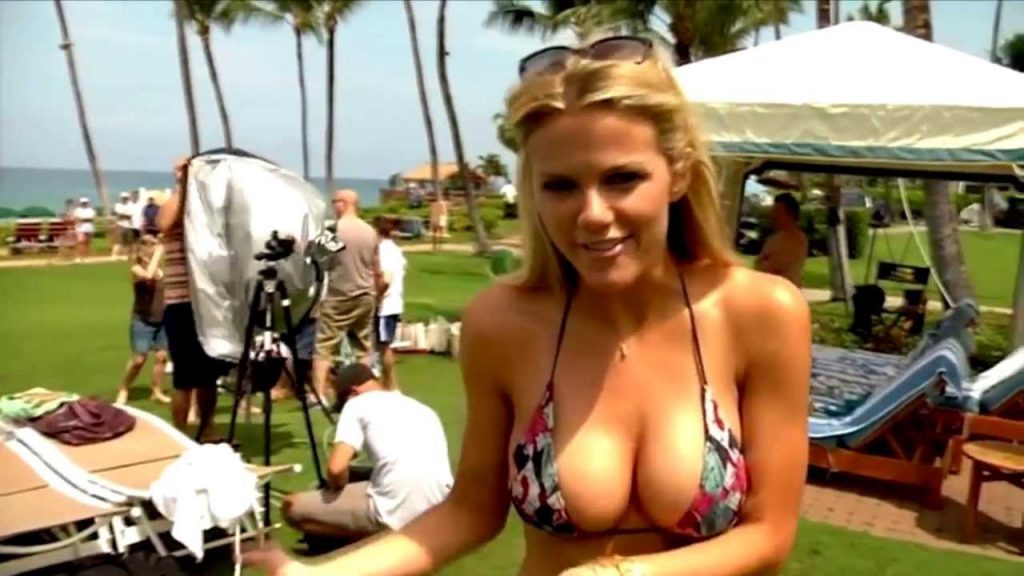 Kylie Jenner
Just wow! When did Kylie get so…well, the girl is really morphing all into her elder sister Kendall, but not quite. In this way, at 34C, Kylie's bosom is not as huge as you might imagine based on most of her outfits, poses and Instagram photos. And we are pretty sure Travis is absolutely fine with it whatever it is.
Courtney Stodden
Courtney's famous assets certainly don't need an introduction. Nor does the female's latest relationship with Doug Hutchison. The man is so old he literally looks like he is just about to take a fine nap on those cozy pillows. 32DD style, if you wonder.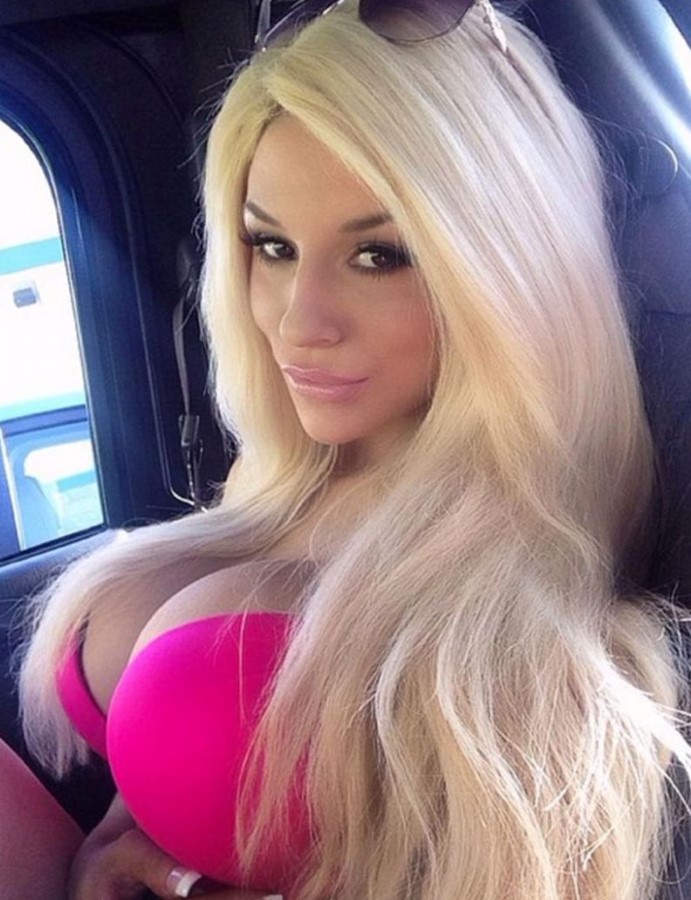 Holly Madison
Hopefully, ever before the Internet community exploded and ruined Playboy's model and long before the 32D-sized actress only wished she had never posed nude for the magazine, Holly got naked and, thus, instantly famous from the iconic erotic magazine. Nobody else can ever take that away from the public now.
Farrah Abraham
Farrah Abraham's tits might be fake, along with the rest of the woman's body parts and the bigger deal of the stories escaping those lips (fake as well), but hey. Those are not small. In some way, she tends to claim they are a 34C. At the same time, it's not all clear at press time if those are pre- or post-op, or even if Abraham is telling the truth, which is never clear.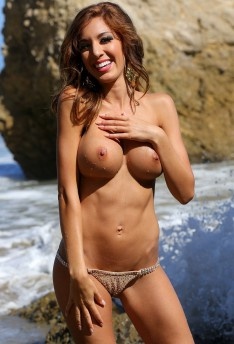 Marisa Miller
Marisa Miller is just one of those classic ageless babes in the industry. Which most of us really would love to read over and over again if magazines continue to feature extremely hot pictures of the woman focusing mainly on her 32C breasts (among Marisa's other attributes).
Jennifer Lawrence
Again. Wow. It goes without saying, Jennifer is always smoking hot in anything or nothing. And, by the way, sorry about all the hacked photos that leaked out, Jen. Wasn't our fault. But you and, in particular, your gorgeous 32C chest as well as everything else about your personality look just stunning with whatever clothes on.