Youtubers are the new celebrities in this day and age. I already posted about busty youtubers but let me add another hot busty one that I know you should know. Her name is Azzyland. This busty brunette makes a lot of videos. While she is entertaining, her allure is actually summarized on one word:  BOOBS.
Azzyland hails from Toronto, Ontario, Canada.  Originally as cosplayer, she started her youtube channel in May 2015. From that moment she gained a lot of attention, getting over 700k subscribers. Her videos have been watched over 62 million times. Azzyland is a professional youtuber who knows how to exploit her main attributes while having fun and making money.
Busty Azzyland is the main example of girls pursuing an entertainment career on youtube. That's why the Beth Lily's, Elizabeth Anne and also former pornstars of the world have ventured into youtube. Basically Azzyland not only makes money out of youtube, but being a celebrity opens more business opportunities to her.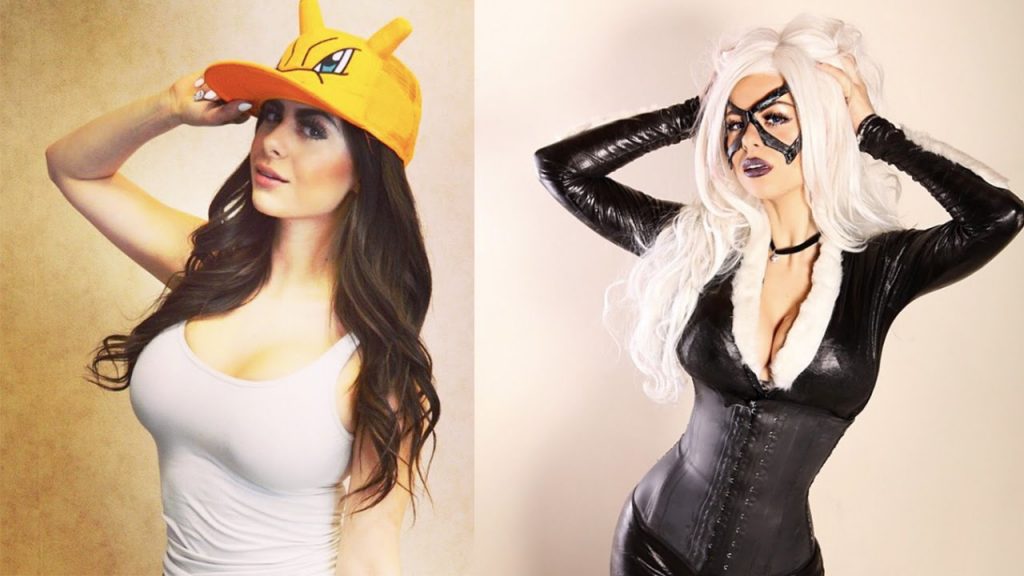 While Azzyland manages to be funny I believe there is a reason why her videos have so many millions of views. Actually, #wrong. Not 1, but TWO BIG REASONS. I have to admit I watched many of her videos and actually subscribed to her channel.
Azzyland should be an example for those cam girls who may not be doing that much on cam but are fun and entertainment. There is actually more money outside porn than there is in now in 2017.
Nowadays that everybody marches for everything I think people in Toronto should organize a march to the CN Tower demanding her to go topless or at least do the wet t-shirt videos wearing a white top.
Share this page if you want Azzyland to take notice and do a wet t-shirt video wearing the BoobsRealm.com Tank Top

I'm pretty sure busty Azzyland could put on a condom in each of her mega boobs. Watch this video.
Somebody made a HOTTEST MOMENTS video